Archive: July, 2012
Chuck Darrow
It's not quite the same as having Beyonce kick off the summer with an exclusive extravaganza, but Revel will be bidding adieu to the vacation season by presenting The Eagles Sept. 1 and 2 in its Ovation Hall.
Tickets go on sale July 20 for the two concerts by the 40-year-old, zillion-selling band whose jukebox-load of signatures include "Take It Easy," "Tequila Sunrise," "Lyin' Eyes" and "Hotel California."
Ticket prices are TBA. They will be available through Ticketmaster.
Jenice Armstrong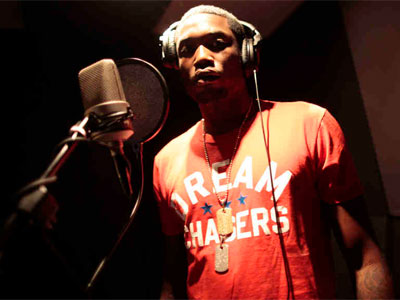 My column in Tuesday's Daily News about a North Philly minister's call for a boycott of rapper Meek Mill's new song "Amen" sparked an on-air showdown between the home-grown entertainer and Jomo Johnson.
Mill, whose given name is Robert Williams, came on strong against Johnson, accusing him of trying to make a name for himself: "From my understanding…it's looking like you're trying to get famous or you need some attention because you could have came to me and said anything you wanted to say. I might have helped you. If you wanted some money for your church or whatever, I might have would have gave you that money. Or I mighta even woulda remixed a song with Kirk Franklin or anything you wanted to do or however you wanted to do it. You went about it and you went like you were looking for attention and fame right now. That's the way it's looking to me."
Johnson, who pastors the Philly Open Air Church, didn't back down. The 32-year-old minister responded, saying: "The word of God says, 'what shall it profit a man to gain the whole world and lose his soul?' And Mr. Robert Williams I'm so glad to be able to talk to you. And my plea to you is to turn from sin, turn from blasphemy turn from unrighteousness that you are purporting in your music. Turn to Jesus Christ and receive eternal life. It doesn't matter how much money you get, without Jesus Christ you will be lost eternally. My hope is that you come to know Him. I have a desire to see you see saved. I've been through some of the same things you've been through. I did four years incarcerated. God changed my life. He can change yours…."
Dan DeLuca, Inquirer Music Critic
Kanye West has his moments of humility, but they never last too long.
The rapper and producer and Kim Kardashian dater began his first of two sold-out shows at the Revel resort in Atlantic City on Friday by taking a tour above the crowd aboard a hydraulic crane.
Later, after declaring himself "a hip-hop legend / I think I died in an accident, 'cause this must be heaven" in "Touch The Sky," he paused to take a breath and address the audience at Ovation Hall where he and three back-up musician-programmers and 12 ballet dancers are scheduled to play again on Saturday night.
Dan DeLuca, Inquirer Music Critic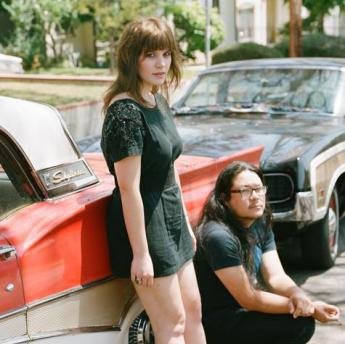 Summertime, and the living is steamy. I've got an annotated playlist for your listening pleasure in the Sunday Inquirer A & E section that runs from Bieber to Blur to (Azealia) Banks. That story is here. Below, there's a streaming Spotify widget version of list, with a few choice unfortunate subtractions and choice additions from the likes of the Pet Shop Boys and Kelly Hogan and Amadou & Mariam.
(It seems as if only the first seven songs on the list are appearing on screen, but if you click through, all the tunes are there. If there are any technological geniuses out there who know how make the whole thing read out, please let me know what a luddite I am. (Meantime if you click on this link and go straight to Spotify, you should be able to see the whole list. If you are a Spotify user, that is.)
Below the playlist are videos from select songs on the list, plus a bonus Barack Obama version of "Call Me Maybe." Pictured are Bethany Cosentino and Bob Bruno of Best Coast, whose "No One Like You" is on the list and who play Union Transfer on July 16.
Dan DeLuca, Inquirer Music Critic
It was tough to tell whether you were at a theme park or a pop concert at the Wells Fargo Center on Thursday, where Coldplay were playing the first of back to back nights at the South Philadelphia sports arena.
The Chris Martin-led British quartet were up on stage – and in the crowd - playing music focused on their candy-colored fifth album, Mylo Xyloto (2011), mixed in with ingratiating hits from throughout their dozen year career.
But the show was as much about the exploding bursts of color filling up the room as it was the soaring melodic soft-rock being brought to life by pianist-guitarist-singer Martin and his bandmates Guy Berryman, Jonny Buckland and Will Champion.
Chuck Darrow
Disco dandies from South Beach to Staten Island are expected to converge on Revel this weekend as HQ, Revel's multi-million-dollar nightclub, begins a limited operational schedule running up to its September grand opening.
Beginning tonight, the main, second-level dance floor of what will ultimately be a 40,000-square-foot, four-story glass-tower complex will be open Friday through Sunday. Providing the tuneage for this weekend's revelries (pun intended) will be such world-class DJs as A-Trak, Calvin Harris, Chromeo and Roger Sanchez.
During a recent interview, HQ's top dog proclaimed the danceteria to be on a par with any in the world. "The nightclub would compete in any market, anywhere," bragged Neil Moffitt, CEO of Las Vegas-based Angel Management Group, the company that oversees all of Revel's entertainment strategies. "If you put it in Vegas, it would be a 'Category-A' nightclub.
Dan DeLuca, Inquirer Music Critic
Yes folks, that was former Fugee and recent New Jersey tax delinquent Ms. Lauryn Hill who was the surprise guest at The Roots' hosted pre-fireworks shindig on the Benjamin Franklin Parkway last night, where Daryl Hall, Common, Queen Latifah and Joe Jonas also performed.
A minute of "Ex-Factor," a highlight that topped even Neil Young's "Keep On Rockin' In The Free World" as bombs were bursting in air, is below.
Previously: The Indepence Day Jam Follow In The Mix on Twitter
Dan DeLuca, Inquirer Music Critic
Coldplay played a highly-energetic brightly-colored sold-out show at the Wells Fargo Center in South Philadelphia on Thursday night.
The British four-piece fronted by singer, pianist and sometime guitarist Chris Martin had confetti cut in the shape of birds, butterflies and hearts raining down on fans by the second song in. For an hour and forty five minutes, the group hyper-actively bounded about an enormous stage and even performed two songs towards the end of the room on a makeshift stage set up in a section at the back of the building.
"That's the kind of band we are," Martin quipped, who was wearing a pink shirt at the time as he strummed his way into "Us Against The World." "The kind of band that breaks all the rules, that wears a pink shirt and sings a song at the back of the room."