Archive: June, 2012
Molly Eichel
CNN premiered a 25-minute short film today featuring Bruce Springsteen discussing his life and career with a room full of journalists. Springsteen is notoriously press-shy so this is a coup for the journos in attendance (we're not jealous ... not at all ... okay, maybe a little. And by a little, we mean: Where the hell was our invite?!). In the film, he discusses, among other things, his child in Freehold, New Jersey, his relationship with his father and how that has affected his work.
The film is edited by longtime Boss-chronicler Thom Zimny.
Molly Eichel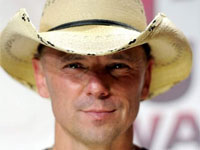 Sorry, Jersey-dwelling country music fans. The free Kenny Chesney show scheduled for Wednesday, June 20 in Wildwood is sold out. How can a free show be sold out? Too keep things safe, according to Wildwood police. No one without a ticket will be allowed into the concert area and are discouraged from travelling to the venue.
Dying to see Kenny but don't have a ticket? The concert will be livestreamed at YouTube.com/KennyChesneyVEVO at 8:30 p.m.
Dan DeLuca

, Inquirer Music Critic

Kanye West will play the Revel casino and resort on the Boardwalk in Atlantic City on July 6 and 7. They'll be the rapper, producer and Kim Kardashian-dater's first solo shows since he played Coachella in 2011 annd his first time ever playing Atlantic City as a solo act. (He did a Watch The Throne date with his buddy Jay-Z at Boardwalk Hall last November.)

After an initial flurry of shows with Maroon 5, Black Keys and Beyonce's four-night stand on Memorial Day weekend, Revel's concert lineup for the rest of the summer was starting to look underwhelming. With the booking of West, who just completed a European tour with Jay-Z, that impression is immediately altered. Tickets go on sale this Friday at 10 a.m. at Ticketmaster.com.

"Power" is below.
Dan DeLuca

, Inquirer Music Critic
Even back when she was a hotshot young bottleneck guitarist making her name in the early 1970s, Bonnie Raitt's blues-suffused music conveyed old-soul wisdom and empathy.
So it's not a big surprise that her music has aged as gracefully as she has, now that the 62 year old redhead has lived as long as the blues men and women she apprenticed under back when she was a Radcliffe dropout living at 17th and Lombard and serving a musical apprenticeship at the Philadelphia folk club the Second Fret.
On Saturday night before a packed house at the Academy of Music – a room she remembered seeing The Band perform at in 1969 – Raitt played an ingratiating 90 minute set in support of Slipstream, the new album that's her best since the run of LPs like Takin' My Time (1973) that predated her commercial breakthrough with 1989's Nick Of Time.
Chuck Darrow
We're not sure whether it's just a noble gesture on the part of Caesar Entertainment's regional gambling fiefdom, or if the shows involved are tanking when it comes to ticket sales. But whatever the rationale behind the move, come Monday morning, you can buy your way into a variety of events for a mere $20.12.
The special offer applies to the following gigs: Atmosphere (June 21, House of Blues at Showboat Atlantic City); 112 with Faith Evans (June 23, HOB); Jamie Foxx's Foxxhole Comedy Jam (July 5 and 6, Caesars Atlantic City); Sarah Silverman (July 7, Caesars); Papa Roach (July 7, HOB); Zeds Dead (July 13, HOB) and Matisyahu (July 21, HOB).
The biggest discount is for the Silverman show: Standard ticket prices are $105 and $85. Foxx tix are $95 and $65.
Dan DeLuca

, Inquirer Music Critic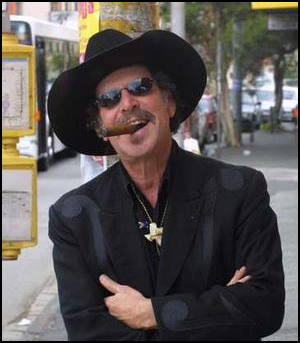 It's like an episode of Upstairs, Downstairs.
On the top floor of the World Cafe Live is the Kinky Friedman, the novelist, songwriter, tale teller and aspirant to one day sit at the Lone Star State governor's desk once inhabited by Ann Richards and George W. Bush. Yes, the author of What Would Kinky Do? and quite serious songwriter behind such gems as "Sold American," "Rapid City, South Dakota" (which he calls "the first pro-choice country song ever written"), and "They Don't Make Jews Like Jesus Anymore." Friedman will not have all of his band The Texas Jewboys with him, but Little Jewford and Washington Ratso will be in the house.
Meantime, downstairs at the WCL, Michael Kiwanuka is headlining a triple bill that also includes Bahamas and Elle King. Kiwanuka is the 24 year old Brit-soul man who embraces Bill Withers, Bob Dylan and Otis Redding as influences, and makes mellow down easy music on his debut LP, Home Again, which includes one song producerd by the Black Keys' Dan Auerbach. It's out now on iTunes, and comes out physically, as they awkwardly say, on July 31. My interview with Kiwanuka is in Friday's Inquirer Weekend section and here.
Dan DeLuca

, Inquirer Music Critic
I went down to Louisiana in late April for the first weekend of the New Orleans Jazz & Heritage Festival this year. While I was there, I interviewed Swedish-born New Orleans-based art-pop singer Theresa Andersson at a cafe in the Crescent City neighborhood of Algiers Point where she lives, across the Mississippi River from the French Quarter.
My story about Andersson was in Thursday's Inquirer, and you can read it here. She's playing the Tin Angel in Old City on Friday night in support of her new album Street Parade. The picture to the left was taken at Cafe Istanbul in New Orleans during Jazz Fest.
Note the plethora of foot pedals and microphones and other assorted gear on stage. Andersson will be using that one-woman-band setup at the Tin Angel as she plays drums, violin, guitar, and sings and builds up layers of loops that can make it sound like she's got a team of musicians playing with her.
Molly Eichel
Local singer-songwriter Josh Schurr just dropped the video for his song "The Hunter." The video was produced by the Neighborhood Film Company, with animation courtesy of homegrown artist Michael P. Heneghan, who blew us away with his feature length film, "The Romantic."
Schurr released his debut full-length "Halfway" on Tuesday.