Archive: February, 2012
Dan DeLuca

, Inquirer Music Critic
Get out the broom: Adele swept the Grammys last night. All thanks to the inspiration from "a rubbish relationship," the British singer had her way with the National Academy of Recording Arts and Sciences at the Staples Center in Los Angeles on Sunday, taking all six categories she was nominated in, including the three big kahunas of album, record and song of the year. For a while there, the Foo Fighters looked like contenders, but Adele brushed them aside. Her producer, Paul Epworth, also won producer of the year.
"This record is inspired by something that is really normal and everyone's been through it - a rubbish relationship," she said when picking up the album trophy for 21. "It's gone on to do things that I can't tell you how I feel about them. It's been the most life-changing year." She also thanked zen Svengali Rick Rubin "who taught me about quality control" and held up a golden gramophone for her mother to see: "Mum! Girl done good!"
It made for a gratifying evening, because although 21 may not have been the best album of 2011, it certainly was one of the best, and that's a lot better than Grammys have often done. And while the truth is that the music industry is still pretty much one big ball of confusion over a decade after the file sharing upheaval began, the 6 million-and-still-going sales numbers for Adele's sophomore release - coupled with the emotional reaction to Whitney Houston's death, and LL Cool J's classy way of setting the tone - made everybody feel unified and connected for a little while last night. Even an ill-conceived triple helping of Chris Brown couldn't kill the vibe.
Dan DeLuca

, Inquirer Music Critic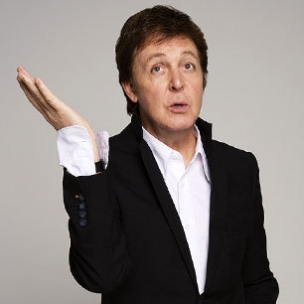 Paul McCartney fans would no doubt rather get a Valentine's Day gift of hearing the left-handed bassist rock out as he did in that raging testosterone guitar fest that closed the Grammy awards, than sit around in a tux snapping his fingers with a full orchestra as he did on "My Valentine" earlier in the show. But give the soft-hearted still-cute Beatle a break: his new 14 song Kisses On The Bottom (Concord ** 1/2) set of mostly pre-rock swing tunes - plus two originals - that Macca learned in his Liverpool living room growing up is a warm-hearted trifle.
The title makes it sound like something pervy, but it's just a lyric from Fats Waller's "I'm Going To Sit Right Down and Write Myself A Letter," and the album is a music box of chocolate truffles proferred to Macca's new wife, Nancy Shevell. With Diana Krall and a team of studio pros backing him, McCartney lounges his way though pleasant if hardly thrilling love songs of "It's Only A Paper Moon" and "The Glory of Love." Not what he does best perhaps, but look on the bright side: The lyrics, by Irving Berlin, E.Y. Yarburg and Frank Loesser, are much better than they'd be if he wrote them himself.
Below, that big side two of Abbey Road blowout, with Joe Walsh, Dave Grohl and Bruce Springsteen.
Dan DeLuca

, Inquirer Music Critic
In her mid-1980s to mid-1990s heyday, Whitney Houston, who died on Saturday in Los Angeles at age 48, was a Billboard chart-topping force, and her successes from that era qualify her as one of the most commercially successful female solo artists of all time, if not the most successful.
On Billboard's list of the Top Ten albums by women that have spent the longest time atop the charts, Houston has three of them, which is more than anybody else. Number one is 1992's The Bodyguard, which held the top spot for 20 weeks, number four is her 1986 debut Whitney Houston, for 14 weeks, and number 8 is 1987's Whitney, at 11 weeks. (That top spot is under threat by Adele's 21, which has been the biggest seller 19 times so far, and currently holds that position.)
Below are videos of Houston's top ten selling hit singles, as compiled by Billboard, starting with 1992's "I Will Always Love You" and on down to 1995's "Exhale (Shoop, Shoop)."
1. Whitney Houston, "I Will Always Love You." (1992)
2. Whitney Houston, "I Wanna Dance With Somebody Who Loves Me" (1986)
3. Whitney Houston, "The Greatest Love Of All" (1987)
4. Whitney Houston, "All the Man That I Need" (1990)
5. Whitney Houston, "I'm Your Baby Tonight" (1990)
http://www.youtube.com/watch?v=14Sgnlz719Q&feature=player_embedded
6. Whitney Houston, "So Emotional" (1987)
7. Whitney Houston, "How Will I Know" (1985)
8. Whitney Houston, "Didn't We Almost Have It All" (1987)
9. Whitney Houston, "Saving All My Love For You"
10. Whitney Houston, "Exhale (Shoop, Shoop)"
Dan DeLuca

, Inquirer Music Critic

On Thursday night, two days before she died in a Los Angeles hotel room, Whitney Houston joined her friend Kelly Price on stage for what turned out to be her final performance. In a low rasp, the daughter of singer Cissy Houston (and god-daughter of Aretha Franklin) sang a verse of the gospel standard "Yes, Jesus Love Me." Watch a video clip captured by a fan below, and click here to see a video from earlier in the day Thursday, with Houston dropping in on Brandy, Monica and Clive Davis interview for the E! channel.

Previously: RIP, Whitney Houston Follow In The Mix on Twitter here
Entertainment Staff
1. "I Wanna Dance With Somebody", 1986

Dan DeLuca

, Inquirer Music Critic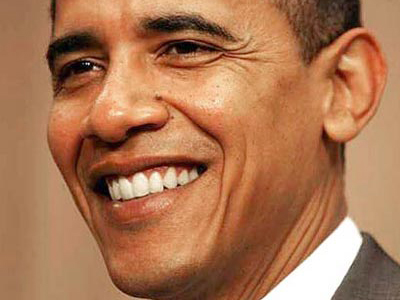 We know about President Obama and his Al Green falsetto. Now comes news that POTUS is a closet country fan and REO Speedwagon enthusiast. On Thursday, the Obama campaign Tweeted the official Obama 2012 Campaign Playlist, and put a link up to listen to the songs on the music streaming service Spotify.
The 28 song playlist, which runs from nuevo soul man Raphael Saadiq's "Keep Marchin'," to nuevo soul woman Ledisi's "Raise Up," is below. Before slamming him for the list's many failings of mushy mediocrity, it should be noted the playlist description on Spotify is described as featuring "picks by the campaign staff - including a few of President Obama's favorites."
The campaign staff, or somebody, is apparently very fond of Jennifer Nettles and pop-country band Sugarland, who, along with Hootie-gone-country vocalist Darius Rucker, are the only registered voters only have two cuts on the mix. For anyone parsing the playlist for a preview of what the 2012 campaign will hold, the Spotify lists seems to point to an Obamian spin on the Nixonian Southern strategy: the Dems apparently plan to win over white working class voters below the Mason Dixon Line by spinning them some Montgomery Gentry, Zac Brown Band and Dierks Bentley.
Chuck Darrow
There is much that remains unknowable about the Grammy Awards process. But this much is obvious: Grammy voters can be clueless.
Through the decades, it hasn't been uncommon for music fans to react with a collective "Whaaaaat???" when the gramophone trophy has been awarded to spectacularly undeserving recipients. If you doubt it, peruse this ridiculous-and ridiculously silly--roster of really idiotic Grammy Awards. Just remember: As hard as it may be to believe, all of the following is 100 percent true!
Smells like Tears in Heaven