Gabrielle Bonghi, Philly.com
If you missed out on seeing Drake at the Wells Fargo Center, here is your second chance! The Nothing Was The Same rapper and Lil Wayne are teaming up for a 31-city summer U.S. tour.
The co-headling tour will be stopping in Camden, NJ's Susquehanna Bank Center on Thursday, August 21. Tickets go on sale Friday, June 20.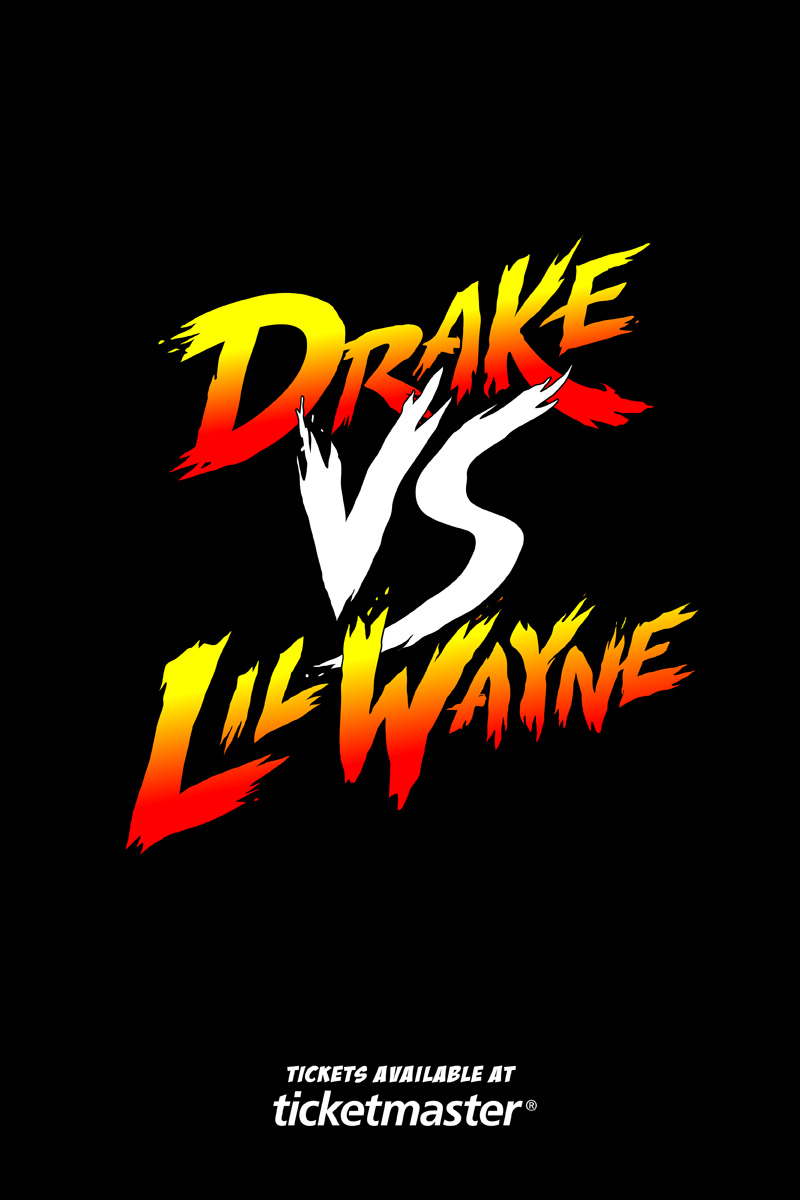 Gabrielle Bonghi, Philly.com
Parks and Recreation star, and all around funny guy, Aziz Ansari is heading out on a brand new tour that will bring him to Philadelphia's Wells Fargo Center on Friday, September 29. Tickets go on sale Friday, June 13 at noon.
Last time Aziz was in town, he filmed his first Netflix special Buried Alive in front of a live audience at Merriam Theater in Center City. This forthcoming tour, dubbed "Modern Romance", will have him performing at just a handful of arena-sized venues like the legendary Madison Square Garden and the Toyota Center.
Check out a clip from Buried Alive below.
Gabrielle Bonghi, Philly.com
In support of her latest, and awesome album I Never Learn, Swedish singer-songwriter Lykke Li has announced dates for a forthcoming North American tour.
The sultry singer will perform at Union Transfer on Wednesday, October 1. Tickets go on sale Friday, June 13 at 10 a.m.
Gabrielle Bonghi, Philly.com
In celebration of National Music Day, Make Music Philly will host its 2nd annual free daylong event with a lineup of great musical talent, highlighted by performances from Ted Leo and Lee Fields & The Expressions.
On Saturday, June 21, Philadelphia will be joining over 500 other cities across the globe to celebrate music's impact on everyone's lives. The festival brings together almost 200 amateur and professional musicians to play at various locations around the city.
Ted Leo will help close out the day at the Great Plaza at Penn's Landing at 7:15 p.m., followed by Lee Fields at 8:15 p.m. More information on performers, times, and locations, please visit makemusicphilly.org.
WENN Newsdesk
Rita Ora has split from her producer/DJ boyfriend Calvin Harris.
The Scottish hitmaker confirmed the news late on Friday in a tweet, revealing the couple separated "some time ago".
He wrote, "To address speculation - myself and Rita ended our relationship some time ago." He added, "She is a beautiful, talented woman & I wish her all the best."
WENN Newsdesk
Usher has broken his silence over Justin Bieber's race scandal, branding the controversy "unfortunate" but vowing to stand by his protege as he works to restore his reputation.
The Baby hitmaker has faced a backlash since two old video clips, which are believed to date back to 2009, emerged online showing him using the N-word in a racist joke and singing about joining notorious hate group the Ku Klux Klan.
Bieber apologized after the initial clip surfaced on the Internet over the weekend, admitting it was "a reckless and immature mistake", and on Thursday, he stated, "I just hope that the next 14-year-old kid who doesn't understand the power of these words does not make the same mistakes I made..."
Mare McKeever
The CMT Music Awards had a fair share of impressive performances and funny moments as the country stars were awarded for their talents.
Video of the Year went to none other than Carrie Underwood for "See You Again."
Mare McKeever
It was a bold move by Ryan Lewis when he took the streets of New York City without a disguise to ask fans what they knew about Ryan Lewis.
The Tonight Show with Jimmy Fallon tagged along with the music producer and Macklemore buddy as he questioned several people what they knew about Lewis, if anything at all.
Every person he stopped to chat with admitted they weren't exactly sure what he did but claimed they knew what he looked like.