Molly Eichel, Daily News Staff Writer
Aubrey Plaza, who plays the wonderfully deadpan April Ludgate on NBC's "Parks and Recreation," takes up the saxophone for Cassorla's music for his new jam, "Bona Fide." Performance artist Nick Cregor is also featured.
Cassorla, a/k/a Cheltenham High graduate Ben Cassorla, will release the EP, "Amigos," in February featuring collaborations with members of Blitzen Trapper, Edward Sharpe and the Magnetic Zeros (whom Cassorla has toured with), Dawes and Plaza herself.
Plaza and Cassorla didn't grow up that far apart. Plaza grew up in Wilmington and talked to me about coming into Philly for comedy classes at ComedySportz.
Gabrielle Bonghi, Philly.com
A few summers ago, you couldn't walk down the Jersey Shore boardwalk without seeing neon shirts adorned with the catchphrase "Everyday I'm shufflin'" – and you can thank LA-based electropop duo LMFAO for that one. Their infectious hit was everywhere in 2011. Apparel, commercials, radio, clubs – it was endless! And annoying.
The hit, concocted by Stefan Kendal Gorby (Redfoo) and Skyler Austen Gordy (SkyBlu) was the group's golden ticket to fame. But now, rapper Rick Ross is calling them out on their lyrics that closely mimic his 2006 hit, "Everyday I'm Hustlin'" which was also very successful, but not in the same capacity.
According to the Hollywood Reporter, Ross is filing a lawsuit against the pair, along with Kolbalt Music Publishing and Kia Motors (who used the song in a commercial), stating: "The use of 'Hustlin' ' in 'Party Rock Anthem' is readily apparent, despite the slight change from 'Everyday I'm hustlin' …' to 'Everyday I'm shufflin' …' and constitutes, inter alia, the creation of an unauthorized derivative work." Also it is "performed in a manner to sound like" Ross' own, and "is an obvious attempt to capitalize on the fame and success of Hustlin'.
Gabrielle Bonghi, Philly.com
The avid music listeners at Philly.com have a wide range of taste so the staff ran into some bumps when it came to narrowing it down their 100 favorite tracks of 2013.
After much debate, the crew came up with a diverse enough list that satisfied their individual music palettes and still managed to meet somewhere in the middle.
Enjoy this Spotify playlist curated by Colin Kerrigan, Mike Bertha and Gabrielle Bonghi detailing their 100 favorite tracks of 2013 (in no particular order).
Gabrielle Bonghi, Philly.com
It seems like everyone is secretly publishing their new albums these days, so it almost didn't really come as a surprise when Bruce Springsteen's High Hopes appeared on Amazon.com's mobile store two weeks before it's scheduled release. The problem? This was not the plan.
On Saturday, the album was live on the seller's site for a few hours before someone caught wind of the mistake and it was removed. Despite its removal, the mp3s managed to make their way onto file sharing sites almost immediately. The 12-track record hits shelves (and webstores) officially on January 14th, making it Sprinsteen's 18th studio album.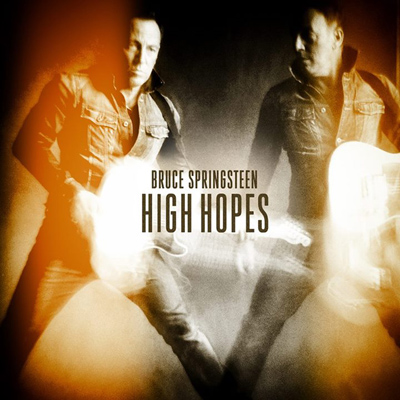 Nick Vadala, Philly.com
Philadelphia has always been a city of music. But 2013 brought along so many good albums from Philly-area bands, it might just look like we're in the midst of a sonic renaissance here in the City of Brotherly Love. Forget Hall & Oates and Will Smith, we've got hundreds of groups pumping out exciting, innovative tunes the likes of which you've never heard.
Ranging from hip hop to bluegrass and metal, our musical stylings as a city don't leave much to be desired in terms of being ecclectic. The only remaining question after this year's musical growth spurt is when we'll get the recognition we deserve as an East Coast sonic powerhouse. Not if.
Here, the greatest local music of 2013.
On Oni Pond, Man Man
Gabrielle Bonghi, Philly.com
After the holidays, your bank account is lower than ever and you're stuck with a bunch of gifts you do not want. But the gift that keeps on giving is music and Google Play is running some music deals worth checking out.
On this day, they're giving away a decent list of popular tracks and slashing prices for some of the year's best albums; including Lorde's Heroine and Drake's Nothing Was The Same for just $5.99. But at the lowest price of FREE you can snag Kanye West's Yeezus and CHVRCHES The Bones of What You Believe.
So with whatever money you have left, go treat yourself to something you really want.
Colin Kerrigan, Philly.com Photographer
Even though I've been involved in the music blogosphere for nearly five years now, 2013 was the year that I listened to the most music. At least, I made more of an effort to do so.
One thing I do know is that I saw more live music this year than ever before. I went as far as keeping a spreadsheet of the 161 artists I saw perform – a list that's complete with relatively detailed notes. You can check that sheet out HERE. And yes, earplugs are my best friend.
Below, I've selected my favorite shows (from the spreadsheet), favorite songs and favorite albums of 2013; as well as a Spotify playlist of all the songs that I enjoyed most this year. Feel free to comment below and let me know what your favorites were.
Gabrielle Bonghi, Philly.com
The Make-A-Wish Foundation made one 12-year-old's dream a reality. Taylon Davis, a young girl with an inoperable brain tumor, had just one wish on her bucket list: to sing and dance with Beyoncé.
Earlier in December, terminally ill Davis was brought to Beyoncé's Las Vegas show where she waited anxiously to meet the singer. Midway through the show, Taylon got to sing with Bey for "Love on Top" and the Destiny's Child hit "Survivor."
Try to hold back the tears as you watch the full video below: