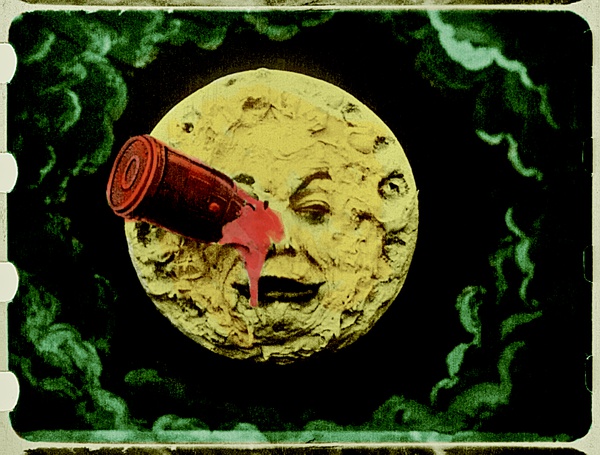 "The Artist" may have taken Oscar gold, but we preferred the other critically-lauded homage to early cinema: Martin Scorsese's "Hugo," which comes out on DVD and Blu-Ray today.
Georges Melies' sci-fi film "Le Dans la Lune"/"The Voyage to the Moon" is at the heart of "Hugo." Despite being released a century ago, it's still quite amazing to watch.
But Daily News film critic Gary Thompson brought up an interesting point in his Academy Awards teaser column. If Melies were alive today, would he be making films like "Hugo" or "The Artist"? No, Thompson posited the filmmaking great would be way more interested in making shiny, beautiful blockbusters, like "Mission Impossible IV: Ghost Protocol." We're inclined to agree, although we think something like the soon-to-be released "John Carter" might be more up his alley.
In addition to "Hugo," Melies got the homage treatment from French electronic duo AIR, who recently released a new soundtrack to the silent film (we suggested you buy that for the winner of your Oscar pool in our piece on movie-themed Oscar parties). Their album comes complete with a DVD of the film. Below, you can see a sample from the film's most iconic image.
Of course, AIR isn't the only musical act to use "The Voyage to the Moon" as inspiration. The Smashing Pumpkins used the film as a jumping off point for their video for "Tonight, Tonight" (directed by future "Little Miss Sunshine" helmers Jonathan Dayton and Valerie Faris).
Watch the full version of "The Voyage to the Moon":