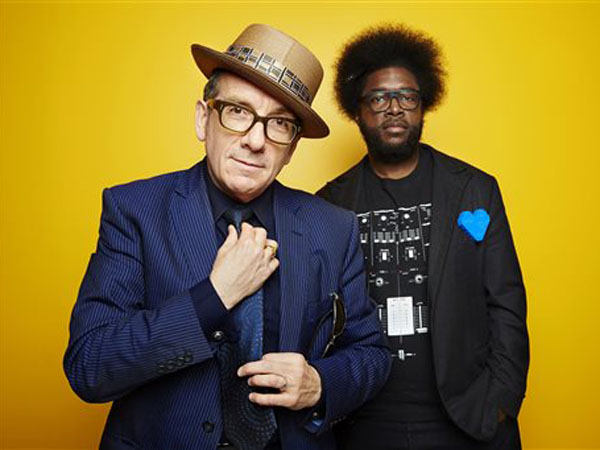 The collaborative album between Elvis Costello and the legendary Roots crew is finally streaming for your ears over at NPR, a week ahead of its release date.
The project has been in the works for over a year now and when the two parties initially met during Costello's 2012 appearance on Late Night with Jimmy Fallon, the show in which The Roots play house band, Questlove said of their meeting, "It was really love at first sight."
Wise Up Ghost is a 15-track funky, modern, soulful collaboration that will be officially released on September 17. You can pre-order the album now on iTunes and Amazon.