Americana outfit Old Crow Medicine Show and Graham Nash are among this year's Philadelphia Folk Festival headliners, organizers announced today.
The two groups are among more than two-dozen that will play the 56th annual festival that runs August 17 to 20 at the Old Pool Farm festival grounds in Schwenksville. Other acts include blues musicians Taj Mahal and Keb' Mo' performing as Taj Mo: The Taj Mahal & Keb' Mo' Band, Samantha Fish, Jimmy LaFave, and others.
More acts will be announced as the festival approaches. An exact schedule for performances has not yet been released, but a day-by-day breakdown has been determined: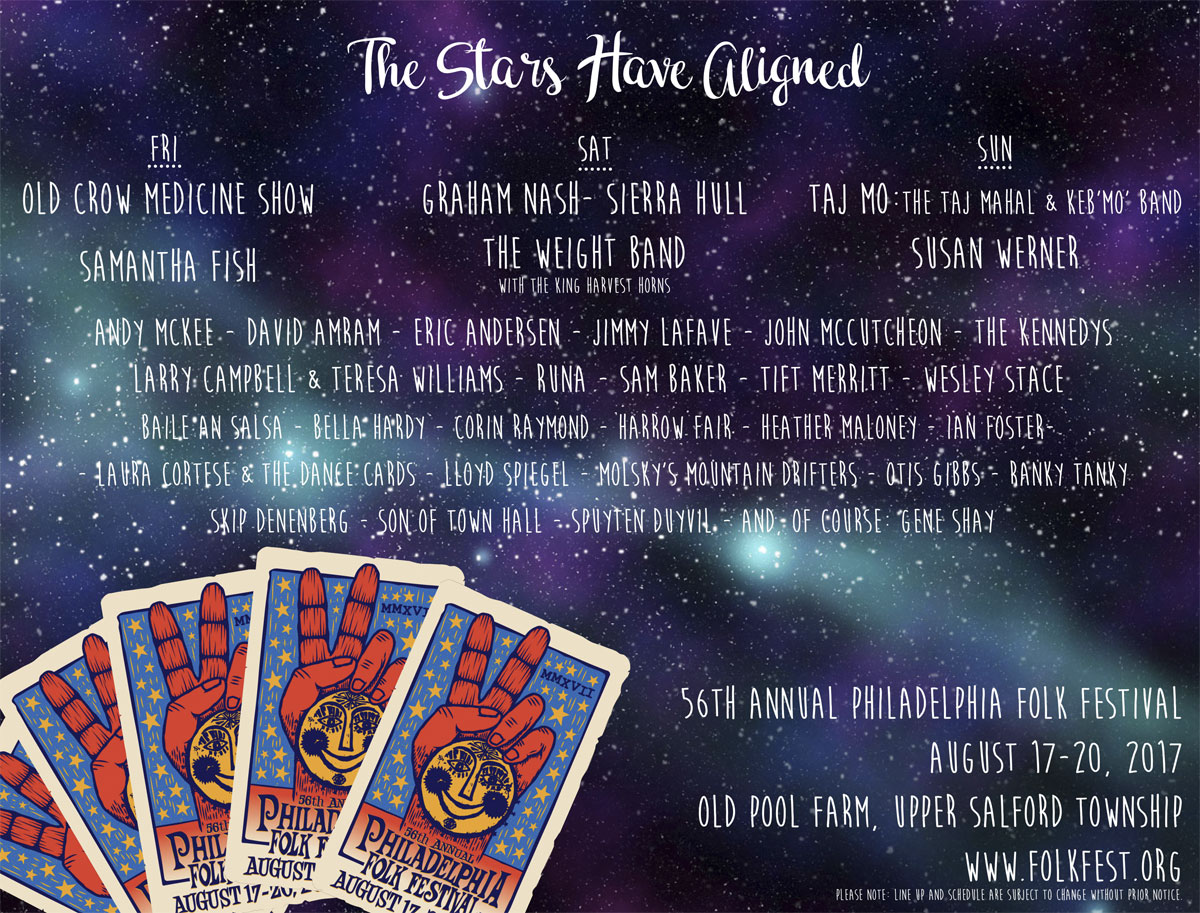 Early tickets allowing access to all days of the festival are available online now, and run $152 for adults, and $95 for kids against 12 to 17 (make that $208 and $130 if camping is included). Single day early tickets are also available at $52 for Friday, $64 for Saturday, and $52 for Sunday for adult tickets (kids' tickets run $32.50, $40, and $32.50, respectively).
Attendees can look forward to a "Thursday Night Camper's Only show" hosted by World Café's David Dye, plus a "Philly Local Showcase" from XPN's Helen Leicht on Saturday. Kathy O'Connell will host a "Kids Corner Concert" on Sunday.
Philadelphia Folk Festival regulars Gene Shay, the Great Groove Band, bagpipe player Dennis Hangey, and the Give and Take Jugglers will also return for this year's festivities.