Hailing from the streets of New York, modern vogue and ballroom dance scene savior MikeQ is about to make his way to the City of Brotherly Love the inaugural party "Super Friends."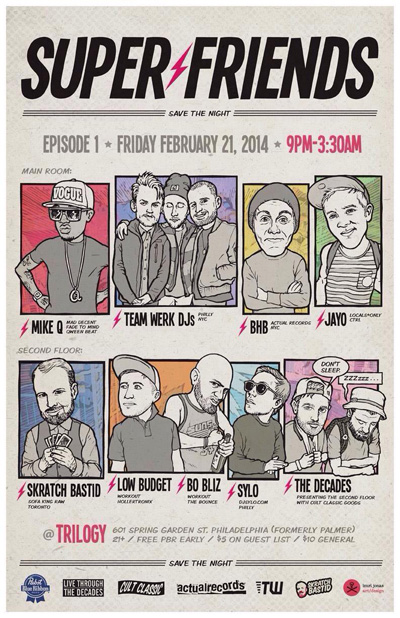 This Friday, Feb. 21 at Trilogy Night Club (601 Spring Garden St.), our local pals are cooking up a major two-floor dance party experience.
MikeQ is a New Jersey native, but he thrives prominently in the city that never sleeps. He's led the rebirth of the LGBT underground movement of modern vogue music. Over a decade ago MikeQ, real name Michael Cox, was inspired by the '70s, '80s, and '90s ballroom and vogue scenes so he took the genre and put his own signature on it by marrying it with modern house, bass and bringing in a Jersey Club influence, a style not far from where he once came.