Hip hop and rock came together for Public Enemy's genre-bending set at Made in America Festival.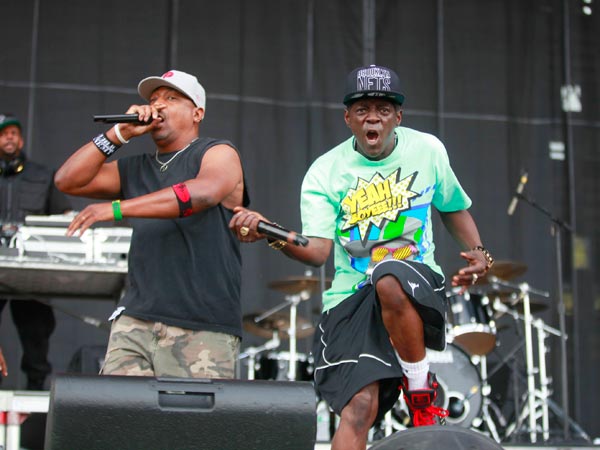 "Everybody put their fists in the air!" said Chuck D as he commanded the attention of the late afternoon crowd in front of the Rocky Stage. Flavor Flav brought his colorful personality to the stage toting his signature, comically large clock necklace and bright green shirt with his own face and catchphrase: "Yeah Boyyeee!"
Their set was fully orchestrated with a DJ, live band and even backup dancers. The backup dancers were three men dressed in black military garb who moved with coordination and precision. Their guitarist showed off his rock heavy moves by full on teeth shredding the strings of his instrument. Flavor Flav even impressivly slapped and strummed a bass for an entire song.