With mostly hip hop and electronic dance music occupying the stages for much of the afternoon, it was a nice change of pace when Vegas alt-rockers Imagine Dragons played against the evening sun on the Benjamin Franklin Parkway.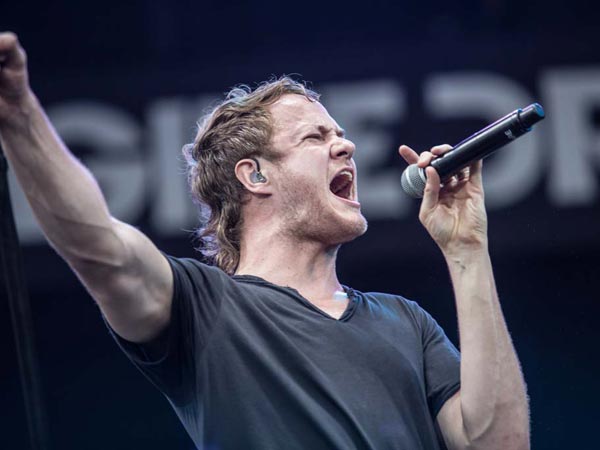 Equipped with a bevy of oversized drums, the band put on a passionate performance playing masisve hits from their album Night Visions like "Radioactive", "Demons" and "It's Time."
For a band with only one full length studio album, they have plenty of fans. This was apparent as the large cowd that surrounded the Rocky stage had their hands high all with positive, glowing spirits intact. One of the most enjoyable sets of the day.