With neon glowing instruments, outrageous costumes that would make the Mummers envious and a stage set straight out of space, Empire of the Sun put on a show that made passersby stop dead in their tracks.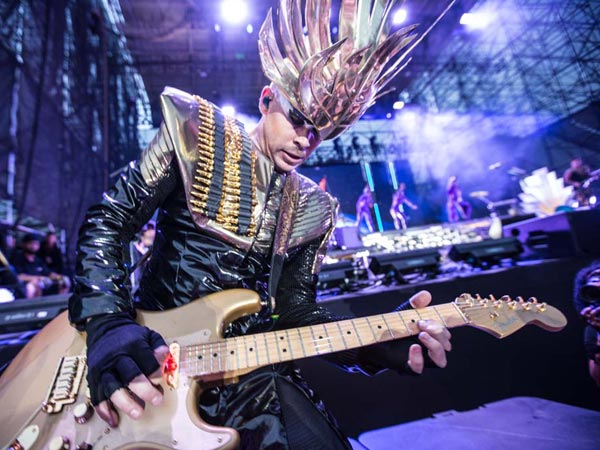 As the night sky set over the Benjamin Franklin Parkway, Empire of the Sun's set shone the brightest. The Australian indie electronic duo recently put out their sophomore album Ice on the Dune after much acclaim from their 2008 album Walking on a Dream.
Although one of the lesser known groups playing the festival this weekend, viewers new and old will certainly not forget this stellar performance. With a look like David Bowie, lead singer Luke Steele captured the crowd's attention as he shifted through dynamic tracks like "We Are the People" and "Alive."
The eclectic pair brought out a diverse and interested crowd filled with first-timers and long time fans.