Phoenix appeared on the stage at 8:30 Saturday evening through a sea of smoke and a spectrum of lights.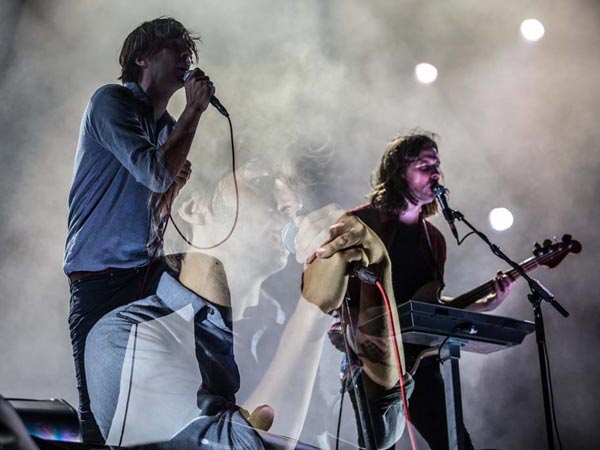 The French indie-pop outfit opened their set with sounds of hovering aircrafts and jumped into their first song of the night, "Entertainment", from their latest record, Bankrupt!
It may come as a shock to some that Phoenix was one of the most anticipated headliners on Saturday as they weren't necessarily "Made In America."