Joe Budden emerged to hip-hop fame back in 2003 with his infectious hit "Pump It Up." These days Budden is on VH1's reality show Love & Hip Hop and also released his third studio album, No Love Lost, in early 2013.
The rapper will be visiting Philadelphia for a special Red Bull Sound Select performance at The Barbary on Thursday, Jan. 30. He'll be joined by local acts Michael Milehigh, Antwan Davis, and Chase Allen.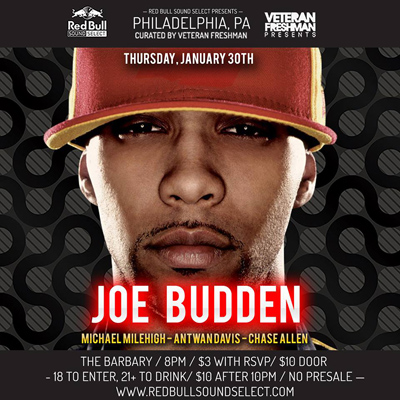 The event is 18+ and an RSVP gets you reduced admission.