This weekend, Festival Pier at Penn's Landing is debuting a brand new look.
The celebrated outdoor concert venue is kicking off its summer concert season this weekend, featuring WiredFest and the 7th annual Roots Picnic, with a remodeled layout that includes beach décor, delicious food curated by Sampan owner Michael Schulson, and a beer garden.
Groundswell Design Group – responsible for the architecture of Morgan's Pier, the Philadelphia Flower Show, and Waterfront Winterfest – created the revamped look complete with a real boardwalk, sandy beach, and shore side greenery.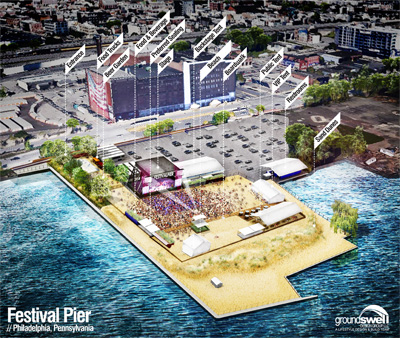 One of the most exciting additions to Festival Pier is an updated "food experience". Schulson has worked to create a menu of over a dozen delicious options, available via food truck, that includes his own take on summer classics like corn on the cob, cheeseburger, mac & cheese and much more, with Top Chef contestant Chef Travis Masar manning the joint. Not to mention a beer garden with a list of brews that includes selections from Yards, Brooklyn Brewery, Flying Fish, Ommegang and more. There is also mention of other food trucks making appearances throughout the summer.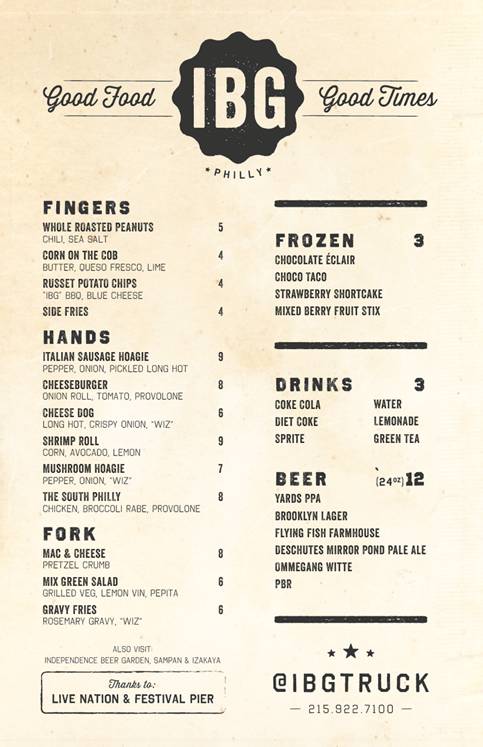 Check out the full list of this season's concerts here.