It's a well known fact that Guy-Manuel de Homen-Christo and Thomas Bangalter are the two Frenchmen behind the masks and music of Daft Punk. But most fans couldn't point them out in a lineup.
Yesterday afternoon, electronic duo The Knocks posted a very rare photo of the two helmet-less robots playing champagne beer pong at the Sony offices. Let me emphasis that it's extremely rare for these two to be photographed or seen in public without their signature looks.
Realizing that this probably wasn't a great idea, The Knocks quickly removed the photo and posted a status that said, "GUESS WE WEREN'T SUPPOSED TO POST THAT PIC :X" That didn't stop the photos from becoming a permanent part of the internet. Oops!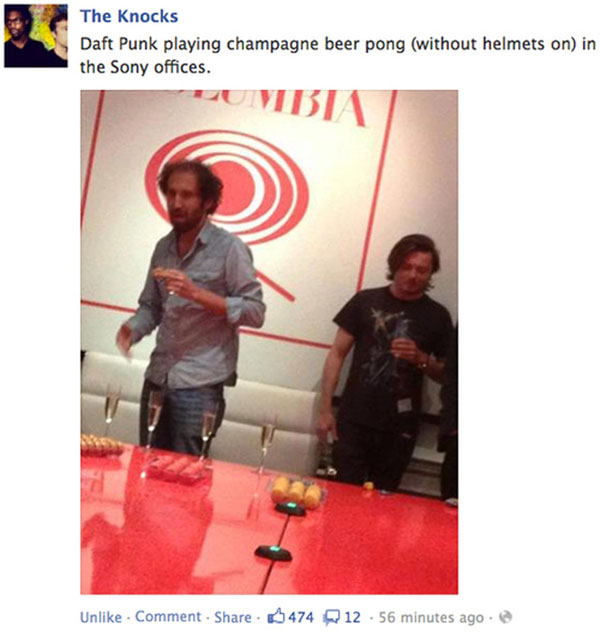 [Gawker]
In related news, it's been revealed that Daft Punk are credited as composers on Kanye West's new Yeezus album–specifically for the song "Black Skinhead." [Consequence of Sound]