The rumors are true. Daft Punk will be releasing their very own figurines complete with all of necessary Daft Punk accessories.
The dynamic electronic duo collaborated with Japan's S.H. Figuarts–who are best known for creating pint-sized versions of our favorite heroes. Each Daft Punk member is sold separately for less than $50. They are available for pre-order on Amazon (here and here) but will be made available to the North American general public on December 27, right after Christmas.
If you're lucky enough to be at San Diego's Comic Con, the figurines are on display complete with their famous stage set-up.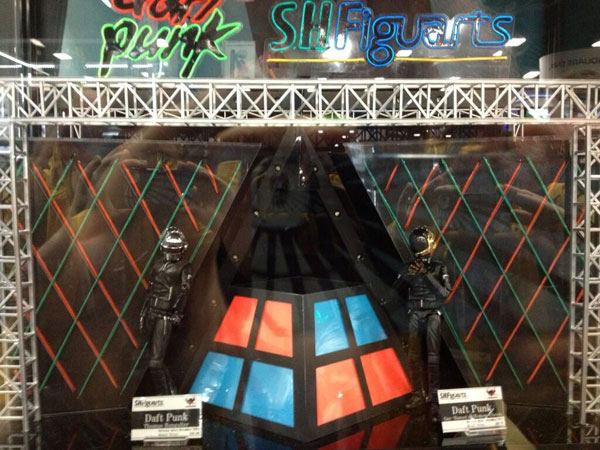 [COS]