For those who get a pang of nostalgia every time they recall memories of Club Shampoo on a Friday night long ago, prepare to get excited.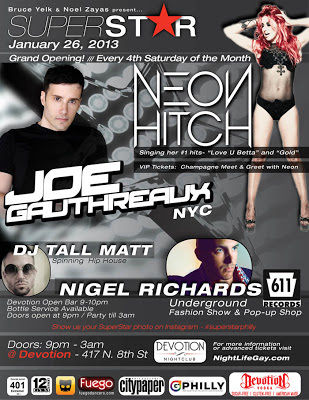 This Saturday January 22nd, the newly re-launched Devotion nightclub will host Superstar, a high charged glamour party with enough pulsing heat and glitter for even the rowdiest party boys.
The night will feature a performance from Neon Hitch, who will perform multiple club bangers such as "Gold" and "Love you Betta." A special meet and greet is available for those with VIP tickets.