Archive: March, 2010
Dan DeLuca

, Inquirer Music Critic

Missing Janelle Monae at Johnny Brenda's earlier this month was almost enough to make me wish I hadn't gone to Texas for SXSW. Almost. (a.d. amorosi's Inky review of that show is here.) No return dates announced yet, but Monae will be back around, I'm sure, since the sci-fi R & B all around entertainer's The ArchAndroid is due out in May. Meantime, here's the just released video for the tuxedoed Kansas City, Kansas-based high stepper's terrific new single "Tightrope," which features her being followed around the woods by a couple of faceless figures who look like they strolled out of The Seventh Seal.

Previously: Fanfarlo Foofaraw
Dan DeLuca

, Inquirer Music Critic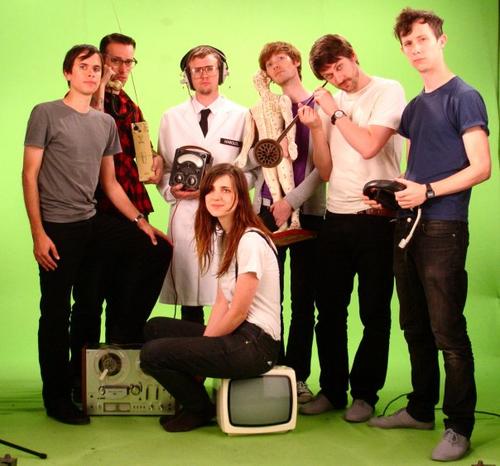 So I'm a sucker for alliteration: There's not really an unwarranted excessive fuss being made over Fanfarlo, the charming London based band fronted by Swedish singer Simon Balthazar who play the First Unitarian Church tonight with Laurence Arabia and Robert Francis. (Tickets here.) What fuss there is, is well deserved, about the indie pop outfit filled with multi-instrumentalists who made crafty use of a trumpet, violin and melodica when they played a NPR show at the World Cafe Live in December, and who, along with an Arcade Fire-style attack bear more than a passing sonic resemblance to the Euro chansonerie of Beirut's Zach Condon. Hear the NPR concert here. See the video for "The Walls Are Coming Down," featuring escape artist Roslyn Walker, from the Fanfarlo debut, Reservoir, below.
Previously: Erykah Badu's "Window Seat"
Dan DeLuca

, Inquirer Music Critic

Brit buzz band The xx play a sold-out show at the upstairs Sanctuary of the First Unitarian Church tonight. My SXSW interview with singer and guitarist Romy Madley Croft from the Sunday Inquirer is here. Click here to hear the trio's cover of Womack & Womack's 1988 hit "Teardrops," and here for the band's remix of Florence & the Machine's "You've Got The Love." Below is the video for "Crystalised," and a stream of "VCR," both from the band's debut album, xx. After the show tonight, The xx's Jamie Smith will spin at Voyeur on St. James street.

Previously: Ben Vaughn on Alex Chilton
Dan DeLuca

, Inquirer Music Critic
Erykah Badu has stirred up a little controversy on the eve of the release of her new album, New Amerykah Part Two (Return Of The Ankh). In the video for her new single "Window Seat," which hit the web on Saturday, the Texas soul-funk-jazz sista slowly strips off her clothes after parking her 1965 Lincoln Continental car in Dallas' Dealey Plaza until she winds up butt naked at the spot where President John F. Kennedy was assassinated in 1963. Badu, too, goes down after the sound of a gunshot, with the word "EVOLVING" written on her back and "GROUPTHINK" scrawled on the ground, in what's meant to be her blood.
Badu gives inspiritional credit to indie-pop duo Matt & Kim who shed their clothes in Times Square in their "Lessons Learned" video last year. (Watch that here.) Badu's been on Twitter quite a bit since the video went up - it's been taken off of YouTube, but you can watch it on her own site here. The mother of three joked "was holding belly in, trust" and wrote "funny thing is , the physical nudity is nothing lol . i been naked all along in my words actions and deeds . thats the real vulnerable place."
Dan DeLuca

, Inquirer Music Critic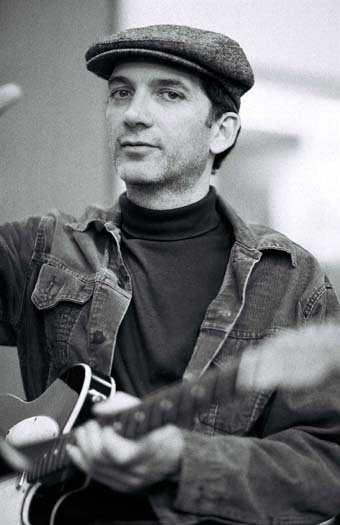 Ben Vaughn, the South Jersey-reared multi-talented rocker based in L.A. whose syndicated radio show, The Many Moods Of Ben Vaughn (which takes its title from his 1986 debut album) airs on Saturday at 5 on WXPN, was the guy who, in his capacity as music consultant to the Fox sitcom That '70s Show, saw to it that Big Star's "In The Street," was adapted for use as the show's theme song.
In a blog post on The Next Big Thing that was reposted on the XPN site right here, Vaughn tells stories about his friendship with Chilton, who died last week of an apparent heart attack at 59, including one about the former Box Tops leader's intense antipathy for Mel Torme. Thanks to Bruce Warren for this. Below, Vaughn does Chilton's "Paradise," from Not The Singer But The Songs: An Alex Chilton Tribute, a collection issued in 1991 by the Spanish Munster label that also includes Philly bands Pink Slip Daddy and The Wishniaks.
Previously: SXSW Photo File, Part 2
Dan DeLuca

, Inquirer Music Critic

I'm emptying the SXSW notebook, or digital media card, as it were. My round-up story in the Inquirer, essentially a Reader's Digest condensed version of what you, dear loyal reader, already read in this blog, was in the paper yesterday. That's here.

I'll have a bunch more stories in the coming weeks from interviews I did in Texas, with The xx, Kim Fowley, Titus Andronicus, Elizabeth Cook and Philly's Free Energy. Meantime, here are a some shots taken in clubs and streetcorners around Austin, Texas during this year's SXSW music fest.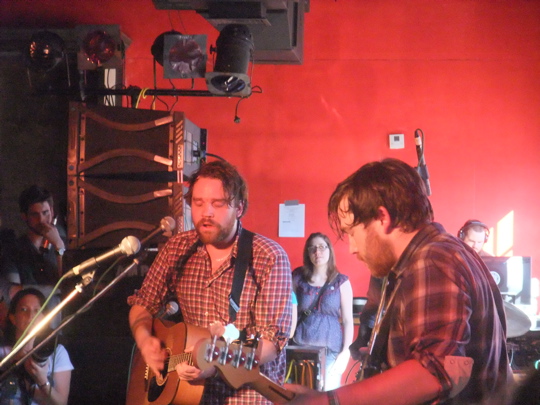 Dan DeLuca

, Inquirer Music Critic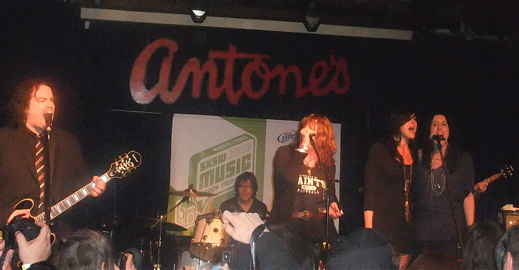 It would take more than the death of a venerated indie legend to slow down a non-stop promotional event like SXSW, that carries on for four straight 14 hour days of beer, barbecue, and balmy weather. The freak winter chill that descended on the Texas hill country and left underdressed out-of-towners shivering at Austin's many outdoor venues on Saturday, though? Now that did succeed in putting a damper on things.
Dan DeLuca

, Inquirer Music Critic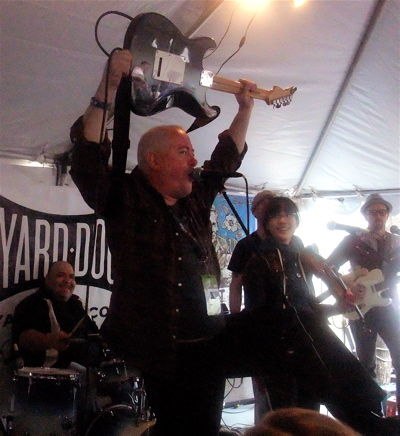 The great Jon Langford, with fiddler Jean Cook at the Yard Dog Folk Art Gallery on Saturday afternoon where he performed as Jon Langford & the Far Forlorn. was smarter, funnier and rocked harder than just about anyone else in town.