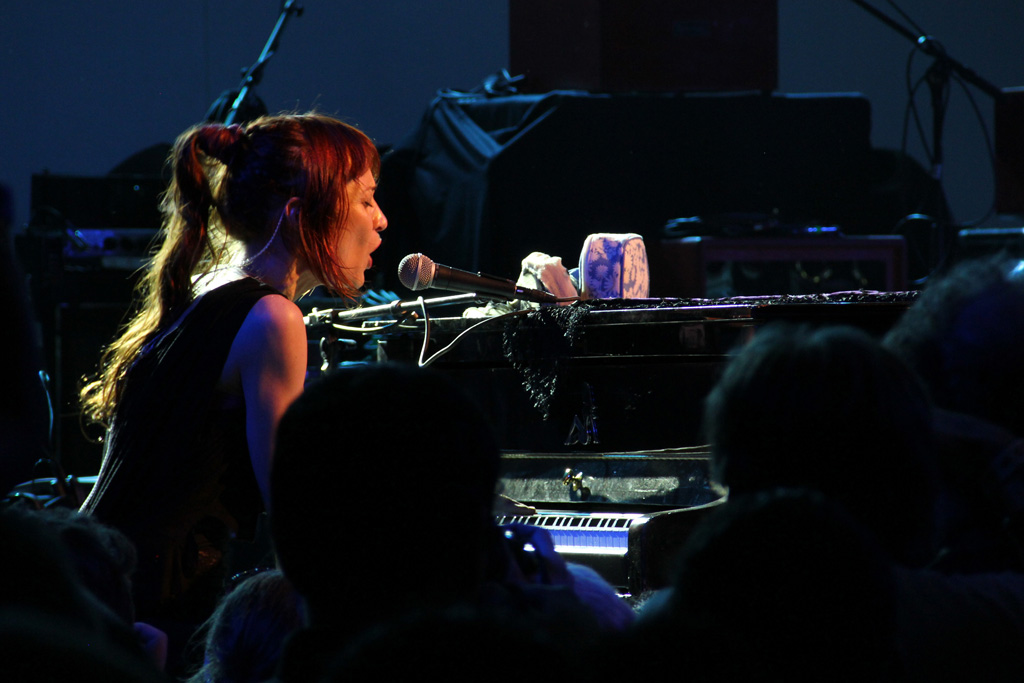 Photo by Conor Kelley/Philly.com
Even before the Alejandro Escovedo-Bruce Springsteen madness at the Austin Music Hall, it was a pretty good night in Austin, Texas on Wednesday. I didn't stick arund for the entire NPR Music bill at Stubb's, which included Andrew Bird, Alabama Shakes and Dan Deacon, but I caught the first two acts.
Fiona Apple, who opened, has a new album coming June with a 23 word title, the first four of which are The Idler Wheel Is... She sampled a number of tortured new tunes from the album, including "Anything We Want," which there's a video clip of below.
The songs worked minor keys and dark, now-swinging, now-banging arrangements, intensely working against herself with effectiveness the way only she can. She psyched herself up against stage fright by blurting out "You're imaginary, you're not real!" to the audience, and one new song had the inspiring easy to identify with lyric: "Every single night's a fight with my brain."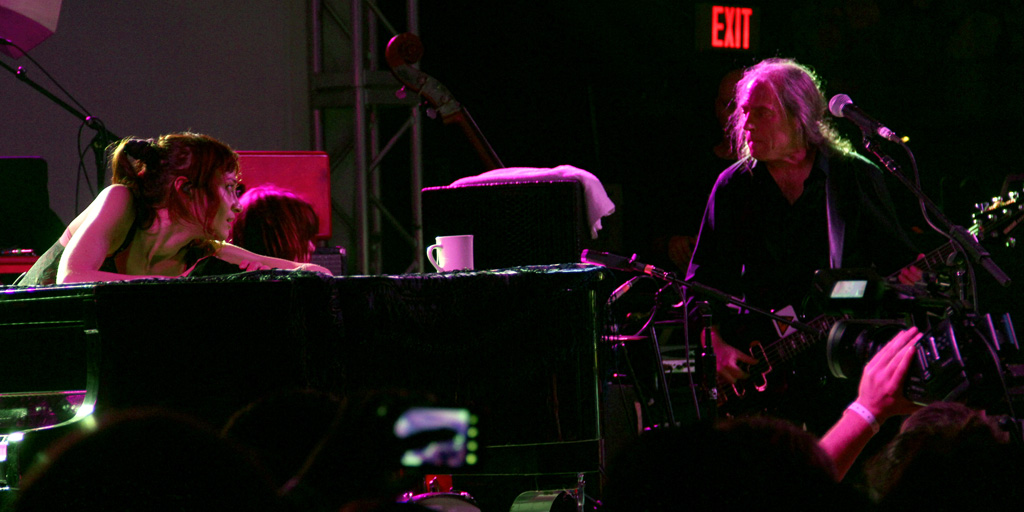 Photo by Conor Kelley/Philly.com
Van Etten's music is just as emotional, but in a more swoon inducing way. Her new album Tramp, toughens up her melancholy musical attack, and at Stubb's, she played electric guitar and auto-harp, and her luxurious voice filled up the Austin night.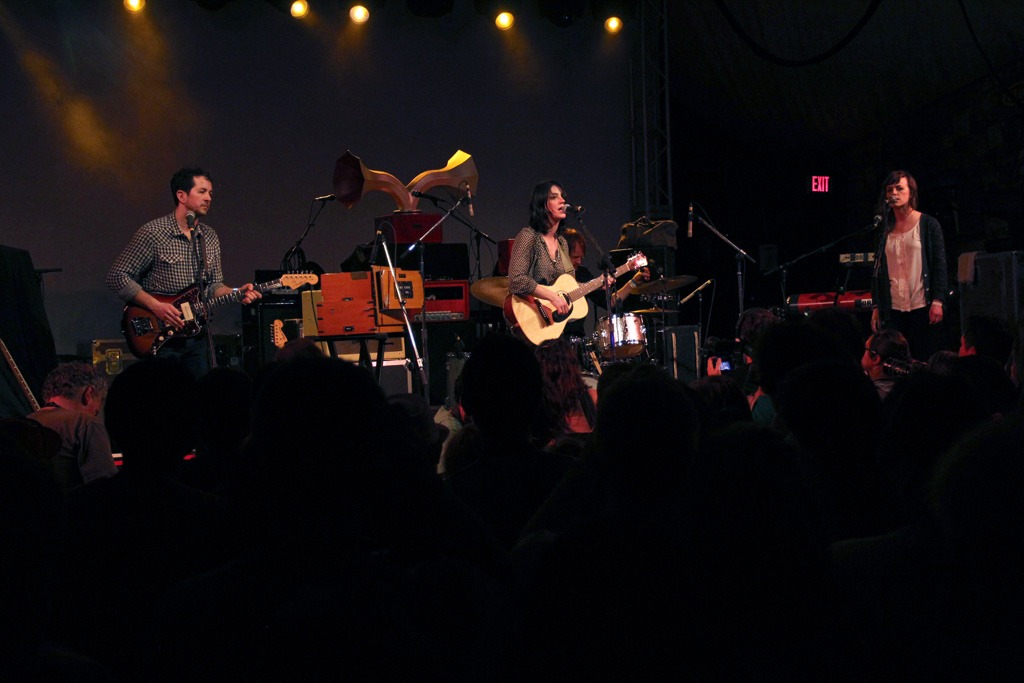 Photo by Conor Kelley/Philly.com
Previously: Springsteen shows up one night early Follow In The Mix on Twitter