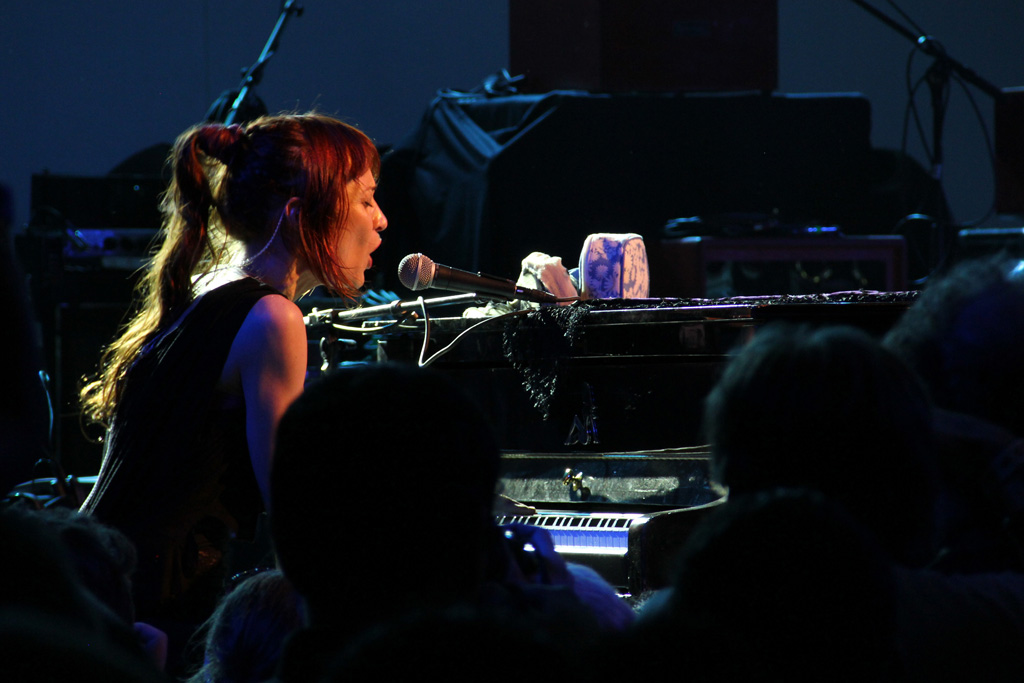 Photo by Conor Kelley/Philly.com
Even before the Alejandro Escovedo-Bruce Springsteen madness at the Austin Music Hall, it was a pretty good night in Austin, Texas on Wednesday. I didn't stick arund for the entire NPR Music bill at Stubb's, which included Andrew Bird, Alabama Shakes and Dan Deacon, but I caught the first two acts.
Fiona Apple, who opened, has a new album coming June with a 23 word title, the first four of which are The Idler Wheel Is... She sampled a number of tortured new tunes from the album, including "Anything We Want," which there's a video clip of below.