Layla A. Jones
After reaching an agreement with Warner Bros. Records earlier this week in which he owns the rights to music he recorded while under the label, Prince released a surprise single Saturday called 'The Breakdown.'
The single comes on the heels of Prince's announcement about a new studio album in the works and a new partnership with Warner Bros.
Most recently the pop idol guest starred on an episode of 'New Girl' on Fox where he and Zooey Deschanel debuted a song called 'FALLINLOVE2NITE.' Prince had also been featured on an album he recorded with his band 3RDEYEGIRL in February.
Gabrielle Bonghi, Philly.com
I think that headline just about sums it up. TMZ is reporting that L.A. rapper Andre Johnson, who is affiliated with the Wu-Tang Clan, attempted alleged suicide by jumping off of a second story balcony Wednesday morning, after he had cut off his own penis.
After receiving a phone call, police arrived at a North Hollywood apartment building at 1 AM and found Johnson lying on the sidewalk in critical condition… without his Johnson. But as Gawker put it, "The status of his penis is unknown."
Andre, who goes by the name Christ Bearer, is part of the rap duo Northstar. Wu-Tang member RZA discovered the group in 1998 outside of L.A. radio station The Beat.
Gabrielle Bonghi, Philly.com
The rumors are true!
On Wednesday, April 16 in Los Angeles, Jay Z, alongside L.A. Mayor Eric Garcetti, announced that the Budweiser Made in America Festival will not only take place in Philadelphia this year, but in Los Angeles as well.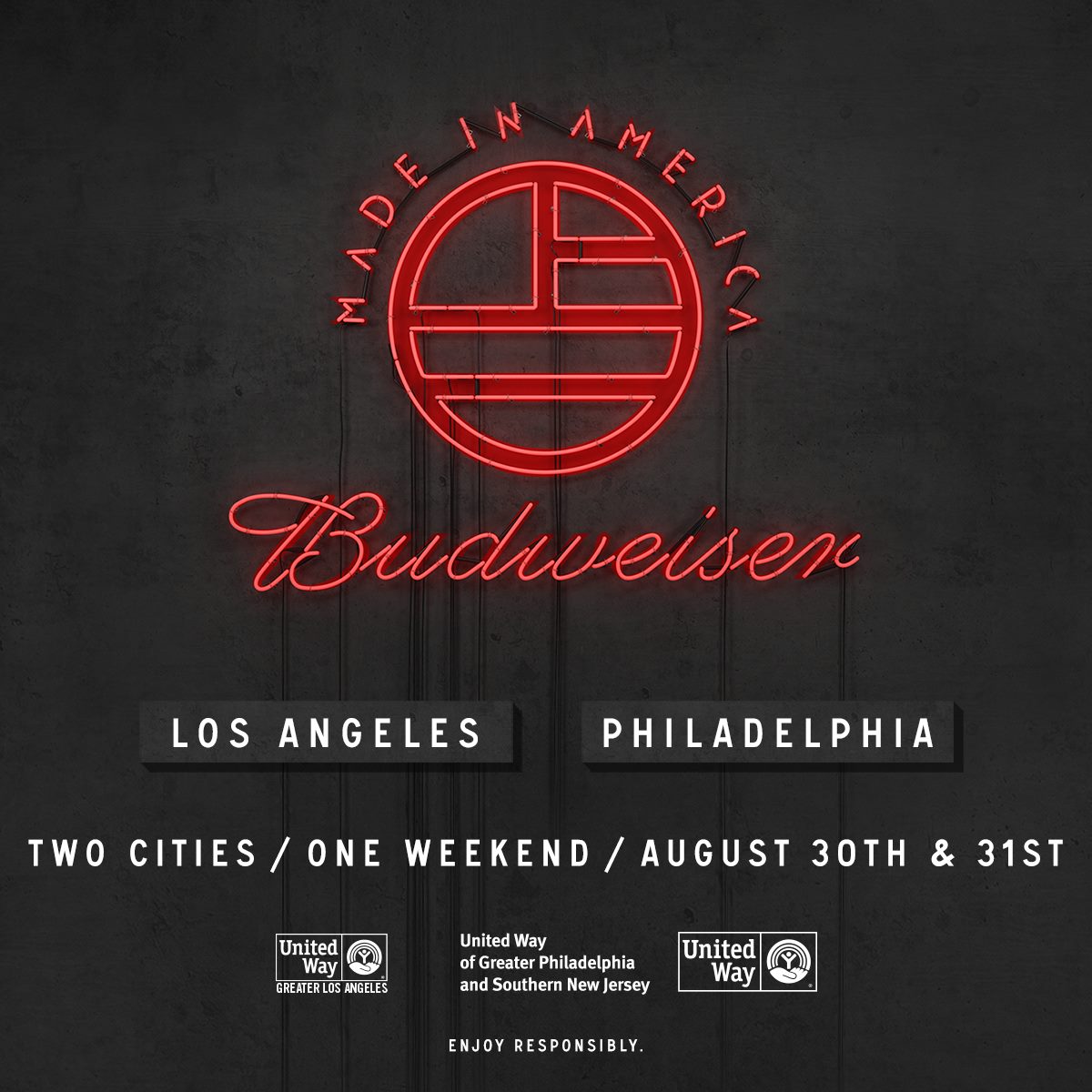 Gabrielle Bonghi, Philly.com
This summer, the top ten finalists from the latest season of American Idol will go on a 41-city tour, stopping at Philadelphia's Mann Center on Tuesday, July 15.
This major concert event gives fans the unique opportunity to be up close and personal with season 13 finalists C.J. Harris, Jena Irene, Caleb Johnson, Jessica Meuse, MK Nobilette, Alex Preston, Dexter Roberts, Majesty Rose, Malaya Watson and Sam Woolf.
Tickets go on sale beginning Friday, May 9.
Gabrielle Bonghi, Philly.com
It seems very likely! Page Six reports that the musical power couple might be heading out on a 20-city U.S. tour together beginning in June.
Jay Z and Beyoncé recently wrapped up their own solo stadium tours, in support of their new albums, and the two frequently collaborated on each other's latest tracks, including "Drunk in Love" and "Part II (On The Run)."
One of the dates will bring them to New York City on July 4.
Gabrielle Bonghi, Philly.com
This year marks the 50th anniversary of the Beatles epic arrival into the music world. On Wednesday, July 23 and Thursday, July 24, at the Kimmel Center's Verizon Hall, the Philadelphia Orchestra is teaming up with the traveling "Classical Mystery Tour" for a symphony show all about Liverpool's most exciting export.
From their earliest sounds all the way through their solo careers, the Orchestra will perform more than two-dozen songs in the style that they were originally recorded.
Classical Mystery Tour features Jim Owen (John Lennon) on rhythm guitar, piano, and vocals; Tony Kishman (Paul McCartney) on bass guitar, piano, and vocals; David John (George Harrison) on lead guitar and vocals; and Chris Camilleri (Ringo Starr) on drums and vocals. Martin Herman, who transcribed the musical scores note-for-note from Beatles recordings, will conduct with The Philadelphia Orchestra.
Gabrielle Bonghi, Philly.com
There's no denying that "Happy" is one of the most infectious pop hits since "Blurred Lines" and "Get Lucky" – and what they all have in common is that producer-musician Pharrell Williams had a heavy hand in their creation. But "Happy" is one of the first times we've seen the artist step out and be wildly successful in his solo career.
Williams sat down with the queen of interviews, Oprah Winfrey, to discuss the pathway that led him to become one of the most sought out, talked about talents in the industry. When discussing the immense success of his number one hit "Happy," Oprah cued a montage of homemade video clips that showed folks from all over the world dancing and singing to his song, which brought Pharrell to tears. "It's overwhelming because I love what I do and I appreciate the fact that, like, people have believed in me for so long, that I could make it to this point to… to feel that," he said through watery eyes.
Let the "Year of Pharrell" begin.
Gabrielle Bonghi, Philly.com
Ed Sheeran is one of pop music's hottest rising stars. The 23-year-old British singer-songwriter just made his SNL debut over the weekend, and now he's just announced his first ever-headlining arena tour that will bring him to Philadelphia's Wells Fargo Center on Monday, September 8.
On sale info for these tickets will be announced soon on www.edsheeran.com.
Check out his Pharrell-produced single "Sing" from his forthcoming album x, available June 23.