Archive: August, 2012
Steven Rea, Inquirer Movie Columnist and Critic
Aubrey Plaza, the deadpan Wilmington, Delaware, comedian-turned-TV star of Parks and Recreation fame, made her lead-role film debut this spring in Safety Not Guaranteed, the oddball indie romance about a magazine intern on the trail of a guy (Mark Duplass) who claims to have built a time machine.
Plaza's next is The To Do List, set for a Valentine's Day release. Writer/director Maggie Carey, whose credits include Funny or Die, The Jeannie Tate Show and the doc Ladyporn, cast Plaza as Brandy Klark, a type-A high school grad who decides she has to catch up on all the things – like, sex things – heretofore not experienced. The red-band To Do List trailer, intro-ed by Plaza (as Plaza), promises a lot of R-rated enlightenment. Rachel Bilson, Bill Hader (aka Mr. Maggie Carey), Andy Samberg, Scott Porter, Connie Britton, Clark Gregg, Christopher Mintz-Plasse, Sarah Steele and Alia Shawkat also star.
Here's a bit of my interview with Plaza from back in June, answering the question: Why acting?
Steven Rea, Inquirer Movie Columnist and Critic
Jay Schwartz's Secret Cinema – the ongoing and always surprising Philadelphia film series offering treasures sublime and obscure from its curator's vast collection of vintage features, shorts, documentaries, industrial pics and found celluloid – travels to New York this Friday. That is, it travels to International House in University City to show a pair of rarely seen docs about New York City.
In George Plimpton's New York, a 1978 documentary produced by Canadian public television, the late, great writer, editor, particpatory journalist and man about town (often via bike) leads viewers on an excusion around his burg. It was not the city it is now – the '70s found the Big Apple crime-ridden, derelict, in financial crisis – but Plimpton found it full of surprises, and full of life. He stops at Yankee Stadium, goes to Ellis Island, to ballrooms and boites, and interviews some prominent New Yawkers, including Muhammed Ali trainer Bundini Brown and newspaperman Jimmy Breslin.
In Only One New York (1964), French director Pierre Dominque Gaisseau brings his camera crew across the Atlantic to wax poetic about a city forever in transition, with wrecking balls demolishing the old, and construction crews building the new. "The fishing boats cluster at the lower end of Manhattan as though they really belong there," intones narrator Norman Rose, "as though times have not changed, as though the glittering skyscrapers behind them did not exist." The black and white film drops in on weddings, fashion shows, a Buddhist festival, and follows a crew of Mohawks working as high-rise hard-hats, walking the girders stories above Park Avenue, and then repairing to a Brooklyn bar.
Steven Rea, Inquirer Movie Columnist and Critic
Tony Scott, the prolific British filmmaker and producing partner with his older brother Ridley Scott, died Sunday in Los Angeles, leaping off a bridge shortly after noon into the Los Angeles harbor. He was 68.
A frequent collaborator with Denzel Washington – their movies together include 2010's Unstoppable, the 2009 remake of The Taking of Pelham 123, Déjà vu (2006), Man on Fire (2004) and Crimson Tide (1995) – Scott was the more commercial-minded of the British moviemaking siblings. His biggest hits were Top Gun (1986) and Beverly Hills Cop II (1987). Under the banner Scott Free, Tony and Ridley Scott have produced several hundred films and TV series, including Into the Furnace, the Christian Bale starrer that shot this year in Pittsburgh, and the Emmy-winning The Good Wife. Dozens of movie and TV projects are in development as well.
Scott, the son of a British military office, actually made his movie debut on camera starring in the title role of brother Ridley's 1956 short, "Boy and Bicycle." Tony Scott's directorial debut was the artsy, erotic vampire pic The Hunger (1983), starring Susan Sarandon, Catherine Deneuve and David Bowie. He also directed the Quentin Tarantino-scripted True Romance (1993).
Dan Deluca
Director Ron Howard and his frequent producer partner Brian Grazer will be shooting a Made In America documentary when the Budweiser-sponsored music festival takes place on the Benjamin Franklin Parkway on Labor Day weekend, the New York Post reports.
Grazer told the Post that he is producing the film with hip-hop exec Steve Stoute and Jay-Z. "Ron is directing," Grazer said, confirming the alliance of the Brooklyn rapper and the former Opie from The Andy Griffith Show.. "It is going to be born through Jay-Z's perspective . . . how he puts the event together. . . . I can't even begin to explain how he is capable of remaining relevant. He is a phenom, like a musical Michael Jordan." Budweiser marketing VP Paul Chibe will share executive producer credit with Jay-Z, according to AdAge.
Made In America is expected to attract more than 40,000 music fans to the Parkway on Sept. 1 and 2, with Jay-Z headlining the first night and Pearl Jam the second, with Skrillex, Odd Future, Rick Ross, Jill Scott, Santigold, D'Angelo and X among the two and half dozen acts on the bill.
Steven Rea, Inquirer Movie Columnist and Critic
Tony Gilroy, writer and director of The Bourne Legacy, gives leading lady Rachel Weisz a job as a brilliant if ethically suspect biochemist working out of a top secret pharmaceutical lab in the Maryland burbs. Her association with Jeremy Renner's Aaron Cross, the new movie's on-the-run deep cover intel op, was purely clinical: He drops in for high-tech testing, and for a new supply of blue and green pills to facilitate his mental and physical enhancement.
Weisz's Dr. Marta Shearing and her colleagues are working with viruses, meds and biogenetic engineering. "I was there for the science," she says, defensively, after the whole thing has gone to hell and she's joined Renner, trying to dodge CIA spooks and National Security nabobs. But in the midst of all the shootouts and chases, the actress gets to deliver some classic Gliroy-scripted lines. Here's our fave:
"It's the most exciting development in genomic acceleration in the history of science!"
Steven Rea, Inquirer Movie Columnist and Critic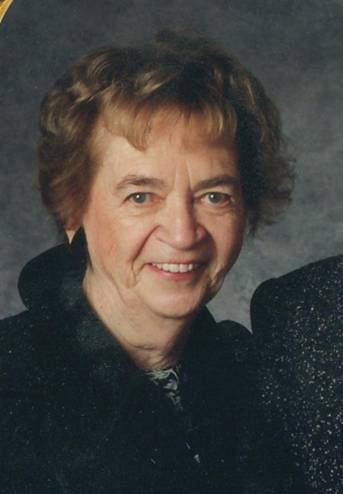 Judith Crist, the influential film critic whose often caustic reviews caused filmmakers to quake in fear, died Tuesday in New York, her hometown, at age 90. Billy Wilder famously quipped about Crist that "inviting her to review a movie was like inviting the Boston Strangler to give you a neck massage."
Crist published in the New York Herald Tribune - she was among the first full-time female critics for a major American daily. She was the founding film critic for New York magazine, wrote for People, Ladies Home Journal and also served as the on-air critic in the '60s and '70s for NBC's Today. She continued to teach courses in critical writing at Columbia University until earlier this year.
Crist was fiercely independent and fiercely opiniated, slamming such much-loved classics as The Sound of Music ("Icky-sticky…. The movie is for the 5-to-7 set and their mommies who think the kids aren't up to the stinging sophistication and biting wit of Mary Poppins,") and calling the mega-hit weepie Love Story "Camille with b.s." Crist wrote about Ann Bancroft's character in 1964's The Pumpkin Eater thusly: "She seems a cowlike creature with no aspirations or intellect above her pelvis."
Steven Rea, Inquirer Movie Columnist and Critic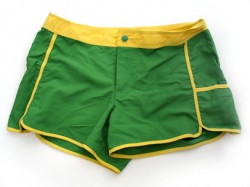 What is the narrative architecture of a short? How do you get everything you want to say – and shoot – into a format that works for a 10-minute, or 20-minute, or 30-minute movie? Do character arcs matter? Is someone who uses the term "character arc" allowed in the room?
Learn the answers to these and other burning questions on Wednesday, August 15, at the "Shorts for Summer… How to Write a Short Film" one-off course being offered by MindSpot, the eclectic learning venue launched this summer at the historic Plastic Club on Camac Street. David Greenberg, who teaches screenwriting at the University of the Arts and Arcadia University, and whose '95 short, "The True Meaning of Cool," won a special mention from the AFI, leads the session, promising "an examination of screenwriting as it applies to short films, a crash course in understanding the process of making an effective piece that both exploits the uniqueness of the form and avoids the pitfalls that many, many filmmakers encounter. "
Info: visit http://mindspotphilly.com/ to register. The class is $20, and runs 7 to 8:30 p.m. at The Plastic Club, 247 S. Camac Street in the Washington Square West/Midtown Village area.
Molly Eichel, Inquirer Staff Writer
Is it really that time of year already? Tickets went on sale for Exhumed Films' 24 Hour Horrorthon (Part 666, of course), a Philly tradition wherein the boys from Exhumed collect the rarest horror of gems. This year's fest takes place from Sat., Oct. 27-Sun., Oct. 28. Pick up your tickets at the International House site.
Exhumed's Joseph Gervasi couldn't give us any hints on what's playing this year because, honestly, he doesn't know. Exhumed doesn't choose the films until right before the fest so they can slip in any diamonds-in-the-rough if they're acquired only two or three weeks beforehand. Check out last year's line-up for a taste of what you'll get.
We're giving you the heads up about tickets now, though, because they always sell out fast. "Last year sold out in a little under a month," Gervasi said. "But it's been getting shorter and shorter."