Archive: June, 2012
Molly Eichel, Inquirer Staff Writer
The first trailer for the Bradley Cooper-starring, David O. Russell-directed movie "The Silver Linings Playbook" hit the web today. Based on the novel of the same name by former Haddonfield High teacher Matthew Quick, "Silver Linings" is set in Collingswood and was filmed in Ridley Park. It follows Pat Peoples (Cooper) after he is released from a mental institution into the care of his mother. He makes a friend in the similarly-unstable Tiffany ("The Hunger Games'" Jennifer Lawrence). And, as evidence by certain shots, Peoples is a massive Eagles fan.
We're psyched to see some local spots, like Upper Darby's Llanerch Diner (a place we spent far too much time in high school).
We talked to Quick about the movie when we chatted about his most recent novel "Boy 21." Here's what he had to say:
I was onset one day, and I watched them film for about eight hours and that will be about 15 seconds of the movie. When I walked on set there were cops holding everyone back. I walk up and Bradley Cooper walks up right to me, he was so cool, and shook my hand and said he liked the book. He told me some things they were going to do a little bit different and a bit about his relationship with Robert De Niro [who plays People's father]. I got to meet David O. Russell. I love his work. To go from an unpublished writer, idolizing storytellers, to having David O. Russell explain what he's doing with the film and treat you as an equal storyteller was surreal. It's amazing how quickly you can make that transition. I wrote for three years in my in-laws basement without a paycheck. But when I was growing up in Collingswood I never thought that would happen for me. In my head it was something I wanted but I never thought that was something could happen for me. Being on the movie set and seeing all of the people on the set, it made it concrete in my mind this is really happening.
Steven Rea, Inquirer Movie Columnist and Critic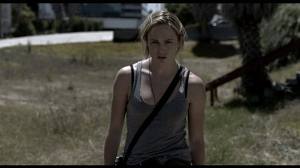 Here's a cool way to spend your Saturday nights this summer: bobbing on a beautifully landscaped public park that juts out over the Delaware, watching the latest indie films and genre pics straight from Sundance, South By Southwest and Berlin. For free.
Yup, the annual Awesome Fest has returned with its summer cinema series, and a new outdoor venue, the Race Street Pier, too. Curated by program director Eric Bresler, the Saturday night series began two weeks ago, and continues June 30 with Pilgrim Song, Martha Stephens' SXSW-vetted feature about a guy's trek along the Appalachian Trail and the folks he encounters on the way. Saturday, July 7's selection is The Pact, an eerie thriller starring Caity Lotz. On July 14, there's Extracted, a low-budget sci-fi number about literally messing with people's minds. For the full slate of Saturday Race Street Pier screenings, and for additional summertime programs – all of them free – happening at Liberty Lands park in Northern Liberties, The Trocadero Theatre, PhilaMOCA, and the Sugar House Casino, visit http://www.theawesomefest.com/
Esther Lee
Writers worldwide, Hollywood moguls and fans of the romantic comedy were reminded of Nora Ephron's engaging sense of humor and influence upon her death from leukemia at the age of 71 on Tuesday. Philly-based author Jennifer Weiner tweeted, "Heartbroken about Nora Ephron. CRAZY SALAD one of first books I read as young woman that made me think I could be a writer, too." Another local writer and film critic Carrie Rickey lamented, "Heartburn, heart broken: Nora Ephron has cracked her last joke." Read her full obit here. Even fashion folk like Diane von Furstenberg shared with her followers, "Nora Ephron, talented, wonderful writer and director has left us...will miss her strength, fragility and humour !" We remember Ephron with ten of her best quotes, below.
1. "I try to write parts for women that are as complicated and interesting as women actually are."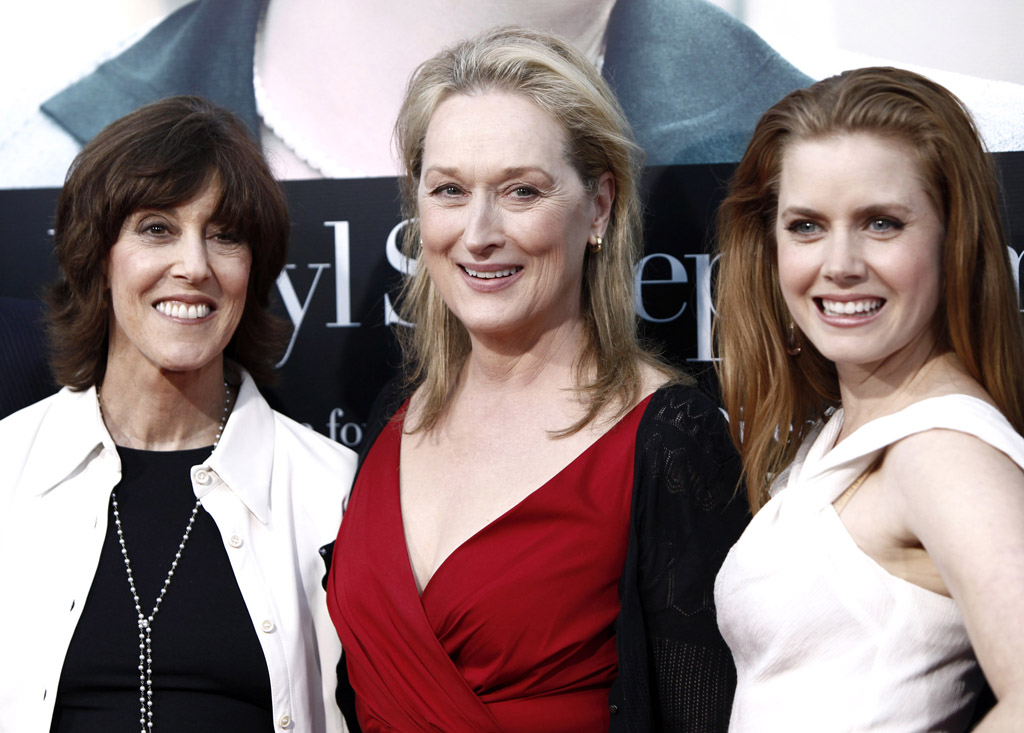 Molly Eichel, Inquirer Staff Writer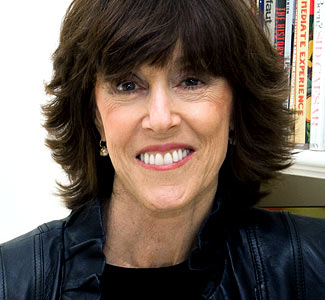 Legendary writer/director Nora Ephron has died of complications from a blood disease, according to multiple news outlets. Gossip columnist Liz Smith started a flurry of rumors about the "Sleepless in Seattle" director after eulogizing Ephron prematurely. But it was later confirmed that Ephron died.
Ephron was best known for directing smart romantic comedies that never talked down to women, including "You've Got Mail," "Michael" and, most recently, "Julie and Julia." She was also a prolific writer, penning "Silkwood," "When Harry Met Sally" and "Heartburn," based on her marriage and subsequent divorice from journalist Carl Bernstein. In addition, Ephron wrote several books, including "I Feel Bad About My Neck."
Molly Eichel, Inquirer Staff Writer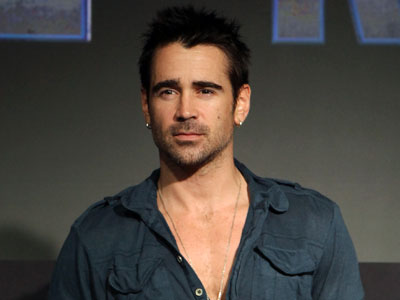 "Dead Man Down," the Colin Farrell-starring action flick that briefly turned Philly into New York, gets a release date. Mark your calendars, movie fans, April 5, 2013 is when you'll get a taste of Farrell as a mob hitman who goes on a revenge rampage with "Prometheus'" Noomi Rapace, according to The Hollywoord Reporter.
THR notes the only other movie opening that weekend is a Sandra Bullock-Melissa McCarthy buddy comedy, as of now.
Molly Eichel, Inquirer Staff Writer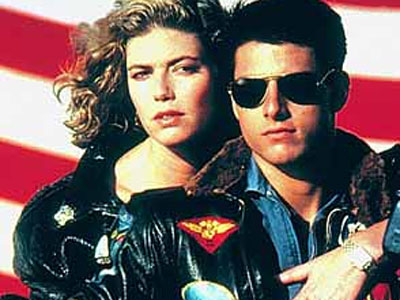 The Awesome Fest, the city-wide screening festival, just scheduled a slate of '80s flicks to screen at Liberty Lands Park (N. 3rd between Poplar and W. Wiley sts.) in Northern Liberties. All screenings start at sundown and admission is free with a BYOB&B (Bring Your Own Blankey and Beer) policy in place.
Check the schedule:
June 28 – The Blues Brothers (1980)
Steven Rea, Inquirer Movie Columnist and Critic
It started last summer – or, more accurately, it didn't start. At the height of the hot and humid season, when taking shelter in the darkened cool of a movie house brings a couple of hours of relief – the air conditioning system at the Ritz at the Bourse would not work.
Finally, Landmark Theaters, owners of the Ritz Theaters, are fixing the problem – replacing the entire HVAC operation in the five-screen, 4th and Ranstead complex. The films booked into the sleek subterranean venue – including Hysteria and Peace, Love and Misunderstanding -- will be shuffled to screens at the nearby Ritz East and Ritz Five in the mean time.
"If all goes according to plan," says a Landmark spokesperson, the Bourse will be back in business by mid-July. Cool.
Steven Rea, Inquirer Movie Columnist and Critic
Singer/songwriter James Murphy pulled the plug on LCD Soundsystem – his hugely influential New York dance punk band -- on April 2, 2011, with an instantly sold-out farewell concert at Madison Square Garden. While Murphy has moved on (recording with Gorillaz and OutKast's Andre 3000, and working on film soundtracks), many LCD fans are still in the grieving stage. So, mark your calendars: one night only, Wednesday, July 18, Shut Up and Play the Hits, a music doc commemorating the swansong concert, will play at theaters around the land. (It's already sold out at Rave Motion Pictures in University City – a second showing is expected.) Directed by Dylan Southern and Will Lovelace, the film captures many of the musical highpoints of the nearly four-hour final concert, and also gets inside Murphy's head a bit, as he prepares for the show and then deconstructs it – and his career – after the closing chords of "New York, I Love You But You're Bringing Me Down" have faded into the night. For theater info, go to: http://oscilloscope.net/lcdtheaters/