Archive: February, 2012
Molly Eichel

, Inquirer Staff Writer
The second official trailer for "The Avengers," probably the most anticipated movie summer, was posted online today.
"We're not a team, we're a ticking time bomb," Mark Ruffalo's The Hulk/Bruce Banner says at one point. It's an apt description for our biggest fear about this movie. With so many personalities and characters jockeying for screen space, will there be time for a cohesive narrative? We have total faith in writer/director Joss Whedon, but little faith in the studio system that has come to see superhero movies not as one entity but a jumping off point for sequels.
Molly Eichel

, Inquirer Staff Writer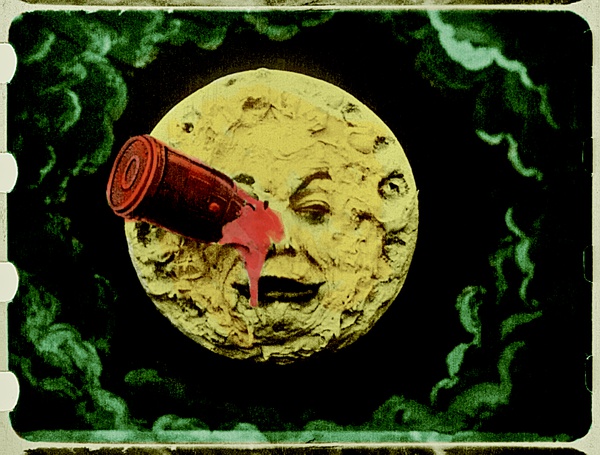 "The Artist" may have taken Oscar gold, but we preferred the other critically-lauded homage to early cinema: Martin Scorsese's "Hugo," which comes out on DVD and Blu-Ray today.
Georges Melies' sci-fi film "Le Dans la Lune"/"The Voyage to the Moon" is at the heart of "Hugo." Despite being released a century ago, it's still quite amazing to watch.
Molly Eichel

, Inquirer Staff Writer
Ryan Dunn
There are always notable names missing from the Academy Awards' In Memoriam montage (i.e. Brad Renfro was notably left out in 2008, after dying a scant month before the ceremony) so it's no surprise that the Academy decided to overlook local "Jackass" star Ryan Dunn, who died June 20 of last year. The Academy fancies itself above the antics of the "Jackass" crew, but Dunn's final filmic foray, "Jackass 3D," grossed $170,321,410 worldwide, $93,869,448 more than best picture winner "The Artist" at the publishing of this blog post. "Jackass 3D" opened to the tune of $50.3 million, making it the best opening for a non-fiction film of all time and IMDB puts it at the second highest grossing U.S. documentary.
While we know box office gross has nothing to do with overall quality, we're just saying including Dunn wouldn't have been completely out of the question.
Molly Eichel

, Inquirer Staff Writer
"Titanic" 3D hits theaters April 4, but you can catch it a day early.
On April 3, the UA Riverview Plaza Stadium 17 and AMC Loews Cherry Hill 24 will host an early screening at 6:30 p.m. (find other screenings here and purchase tickets). Along with the ticket, you'll get collector's edition "Titanic" 3D glasses (OMG!) and a limited edition movie art lithograph (you may not have a locker anymore to post pictures of a hearthrobbing young Leo DiCaprio, but your cubicle could use a little sprucing up, couldn't it?).
Molly Eichel

, Inquirer Staff Writer
Brandon Oldenburg and William Joyce jump with their awards for Best Animated Short Film for "The Fantastic Flying Books of Mr. Morris Lessmore." (Joel Ryan/Associated Press)
William Joyce and Brandon Oldenburg took home the gold last night for their Best Animated Short Film for "The Fantastic Flying Books of Mr. Morris Lessmore." You can watch the film in its entirety below.
Gary Thompson

, Daily News Film Critic

Meryl Streep's upset of Viola Davis ruined my otherwise perfect Oscar scorecard, and apparently many others as well.

An overnight Fandango poll showed fans thought the Davis snub was by far the night's biggest -- 51 percent chose it over the George Clooney loss to Dujardin (17 percent) and "Bridesmaids" best original screenplay loss to Woody Allen (10 percent).

Davis backers may have an argument. I don't think Davis had a great deal of help in "The Help." Director Tate Taylor stepped on her performance with some of his camera moves (here comes a big speech, I'm zooming in!), and gilded the lily with too much music.
Ellen Gray
Three minutes, 26 seconds.
That's how long Cirque du Soleil got to interpret the moviegoing experience for an audience of millions of people who, we presume, have at least a passing interest in film, since they've stuck with the Oscars this long tonight.
How long did supporting actress winner Octavia Spencer of "The Help" get for what host Billy Crystal called a "moment [that is]...what the Oscars are all about?
Ellen Gray
If Billy Crystal's ninth outing as Oscar host ("just call me 'War Horse'") got off to a not terribly exciting start, he has no one to blame but Billy Crystal.
And, OK, the nine -- count 'em, nine -- Best Picture nominees, which made his traditional musical medley more of a long-distance obstacle course than ever.
Crystal, whose Oscar record has made life difficult for every other host in recent memory, is now in competition against only himself.