Archive: October, 2012
Steven Rea, Inquirer Movie Columnist and Critic
Peter Jackson's The Hobbit: An Unexpected Journey doesn't open until December 14, but if you want a close-up sneak-peek at some of its cast members -- and others sporting the Middle-earth makeup effects that turn lowly human actors into hobbits, wizards, maidens and warriors, Air New Zealand's new in-flight video, "An Unexpected Briefing," is a must-see.
The video is a shamelessly merry cross-promotion between the Kiwi airline, and The Hobbit movie, which, of course, was shot in New Zealand -- our planet's closest approximation to J.R.R. Tolkien's imaginary land, Middle-earth. Scan the aisles of the Boeing 777 for cameos by Dean O'Corman (the actor who plays Fili in The Hobbit), Mike and Royd Tolkien (great-grandsons of The Lord of the Rings author), Larry Curtis and Cliff Broadway from The One Ring (the world's largest Tolkien fan site), Hobbit and LOTR auteur Jackson himself, and that slinking, slimy ring-thief, Gollum.
The new "Air Middle-earth" in-flight safety vid and Air New Zealand/Hobbit campaign is accompanied by a contest to win a trip to New Zealand. Details of that here. Fasten your seat belt, quick smart!
Steven Rea, Inquirer Movie Columnist and Critic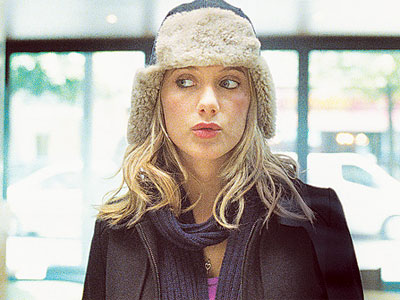 A comedy drama starring Inglourious Basterds' Mélanie Laurent opens the 32nd Philadelphia Jewish Film Festival Saturday, Nov. 3. The Day I Saw Your Heart follows the tumultuous life of a Parisienne artist, grappling with romantic and familial issues. Veteran Gallic thespian Michel Blanc plays Laurent's character's dad. Also in the JFF's opening weekend lineup: Kaddish for a Friend, about an elderly Jewish war veteran and a young Palestinian immigrant living in the same Berlin apartment building, screening Sunday evening at the Gershman Y; Room 514, a drama about four young Israeli soldiers, screening the same day and time at the Bryn Mawr Film Institute, and Omar Killed Me, a tense courtoom drama about a Moroccan immigrant accused of murdering his employer, showing Monday night at the Gershman Y.
More than 20 features, docs and shorts are on the schedule for the season, which runs through April. Venues include the Gershman Y, the Bryn Mawr Film Institute, the National Museum of American Jewish History, and the Hiway Theater. For complete schedule and ticket info, call: 215-545-4400, or go to www.pjff.org.
Steven Rea, Inquirer Movie Columnist and Critic
"They don't advertise for killers in the newspaper. That was my profession. Ex-cop. Ex-blade runner. Ex-killer." That's Harrison Ford, voice-overing in hardboiled noir style, in the studio version of Blade Runner, Ridley Scott's seminal sci-fi thriller. You won't hear the narration in Scott's director's cut version, but you can see the unicorn dream sequence, and so, let the debate rage on. Warner Bros.' theatrical release version? Director Scott's final cut release? Or how about a workprint version, first screened to test audiences three months before Blade Runner's June, 1982 release?
Well, Warner Home Video has just come out with its Blade Runner 30th Anniversary Blu-Ray extravaganza, in a 4-disc combo pack ($64.99) and 3-disc Blu-ray Book ($34.99) editions. Sure there have been anniversary and collector editions before (including the 2007 "Ultimate Collector's Edition" – how do you think those ultimate collectors feel now?), but this one has more bells and whistles, Easter eggs, bonus content and production info than ever before -- not to mention the movie itself, in its "final cut" iteration and the 1992 director's cut, the domestic and international studio versions and the aforementioned workprint.
Take a look at Looper, at Cloud Atlas, at this year's Total Recall remake and the prison-riot-in-space B-movie, Lockout, and you can see that even 30 years after it was made, the influence of Blade Runner – its noirish vision of a dystopian future, its moody androids, its soul-searching ruminations on the nature of identity in a cold, corporate world – lives on.
Steven Rea, Inquirer Movie Columnist and Critic
Mitt Romney may have had "binders full of women," as he declared at the presidential debate Tuesday night, but that's nothing compared to what Elle magazine has going. Its November issue, out next week, features the aptly named Elle Fanning on the cover of its annual Women in Hollywood special. This year's roundup of empowered and accomplished actresses are, in addition to Fanning, Cate Blanchett, Shirley MacLaine, Sarah Jessica Parker, Susan Sarandon, Octavia Spencer, Uma Thurman, Emma Watson and Kristen Wiig.
Here's Fanning, star of Sofia Coppola's Somewhere, on coming of age in showbiz surroundings (her older sister is Dakota Fanning): "I can't really remember my life without movies… [Growing up in Hollywood] is no different really. I make movies the same way other kids play tennis or go to piano lessons. I'm trying to get better at what I want to do, just like other kids are trying to get better at what they want to do."
And here's Spencer, Oscar winner for The Help, on dealing with the pressures of her profession: "Early on I had to stand up to a producer – I won't say who, but he is famous, famous. He dressed me down in a crowded office. I told him right there in front of a hundred people, `You don't know me well enough to use that tone…' And then I ran to the bathroom and cried like a baby. But he never addressed me that way again. And he is known as a yeller."
Steven Rea, Inquirer Movie Columnist and Critic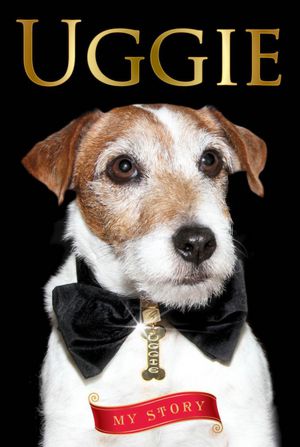 "I had only heard good things about the French, even though I'd never met a human or animal from that distant European country," writes the author of a just-out celebrity autobiography. "To start with, it was said that they loved their dogs so much that they frequently carried them around in their handbags and took them into fashionable restaurants to feed them foie gras (fancy chopped liver)."
Yes, you are reading from Uggie: My Story, the memoir of a Jack Russell terrier that just happened to star in last year's five-time Academy Award-winning hit, The Artist. Although the black-and-white silent film's star, Jean Dujardin, stole Oscar glory (Dujardin nabbed best actor, The Artist nabbed best picture), Uggie stole just about every scene he was in with his human counterparts, most of whom hailed from France.
So, no surprise, the canine got a book deal. As "barked to" Wendy Holden, Uggie: My Story (Gallery Books, $15) is just in stores now, right there alongside J.K. Rowling's no-Harry-here novel and Fifty Shades of Gray, and although it's kind of a joke, it's also kind of not: the four-legged scribe details his training and casting travails, the challenges facing director Michel Hazanavicius as he tries to recreate the forgotten world of black-and-white silent cinema, and the responsibility Uggie felt in following such dynamic doggie stars as Rin Tin Tin and Lassie. And he has to kiss Reese Witherspoon on the lips at the White House correspondents dinner, too.
Molly Eichel, Daily News Staff Writer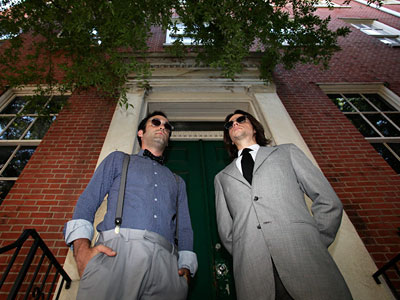 South Philly-born go-getters Tony Trov and Johnny Zito will premiere their Philly-shot horror film, "Alpha Girls," tomorrow at the Trocadero Theatre, along with local horror short "Annuncio" by Geekadelphia's Dan Tabor.
"Alpha Girls" is about a dormant evil force that surfaces at a sorority. It was mostly shot at a frat house made up of Thomas Jefferson medical students, although their are some other Philly sites in the trailer alone (dig the Chinatown arch and Rodin's "Gates of Hell"). We wrote about Trov and Zito in July adding the film "features noted porn star Ron Jeremy as a priest. Trov and Zito had asked a lot of semi-famous people — wrestlers, Philly media personalities — to play the part and they all said no. Jeremy said yes. He was very professional, the duo said."
Along with "Alpha Girls," Trov and Zito make comics, including "D.O.G.S of Mars" and "LaMorte Sisters" that use Philly locations as inspiration for their art.
Steven Rea, Inquirer Movie Columnist and Critic
Rick and Ilsa will always have Paris, and the Chestnut Hill Film Group will always have the Chestnut Hill branch of the Free Library – in their memories, that is.
Beginning next Tuesday, Oct. 9, the long-running repertory film program changes venues, moving a few blocks down the far side of the hill into new digs at the Woodmere Art Museum, 9201 Germantown Ave. The 39th season kicks off with a free screening of Casablanca, a little ditty about a hard-bitten ex-pat café owner, his old Scandinavian flame, and a world war. The CHFG's Ralph Hirshorn promises to show trailers and shorts that ran with Casablanca when it premiered in November, 1942. Yes, that makes this the 70th anniversary of the Michael Curtiz-directed classic, one of the most beloved movies of all time. See Humphrey Bogart, Ingrid Bergman, Claud Raines et al walk through backlot Morocco, cuss those nasty Nazis, and pull close to hear Dooley Wilson croak "As Time Goes By" again.
The free screenings are weekly on Tuesday evenings – doors open at 6:30 p.m., films start at 7 p.m. unless otherwise noted – October through March. Upcoming in the next few weeks:
Molly Eichel, Daily News Staff Writer
Check out the first trailer from "The End of Love" by former Philly kid Mark Webber. Webber, who wrote and directed "The End of Love," is the son of activist Cheri Honkala, the Green Party's 2012 nominee for vice president.
Webber, last seen in "For a Good Time Call...," is no newbie behind the camera, previously directed the Philly-set and shot indie "Explicit Ills," featuring the Roots' Black Thought among others.
"The End of Love" is about a father (Webber) whose wife suddenly passes away and is left to care for his young son (played by his own scion, Isaac). Other actors include Shannyn Sossamon, Michael Cera, Amanda Seyfried and Aubrey Plaza. It premiered at the Sundance Film Festival earlier this year. A recent Tweet from "The End of Love" account says it will be VOD in January and hit theaters in February.