Archive: January, 2013
Steven Rea

, Inquirer Movie Columnist and Critic
It's not every actor who gets to slap Jennifer Lopez. But Micah Hauptman, who plays one of a gang of double-crossing thieves in the new Jason Statham vehicle, Parker, has to do just that. And he also gets scolded mightily by the steely British action star, for not following orders during a $1 million heist from a county fair.
"I'm the eternal screw-up," Hauptman says, laughing. As for his big scene with J.Lo -- which comes after he and his partners (Michael Chiklis, Clifton Collins Jr. and Wendell Pierce) bring pepperoni pizza back to their hideout and find a revenge-bent Parker there to greet them – Hauptman says he approached the moment with dread.
"Of all the things I was most concerned about, that was the one that really had me worried," the actor explains, on the phone from New York where Parker screened this week. "For a month and a half leading up to the shoot that day, nothing but anxiety …, And then when I actually had the day with Jennifer…. I talked to her beforehand. She's lovely and so gracious and really committed to the work. I couldn't believe how cool and how easygoing she was about it."
Molly Eichel

, Staff Writer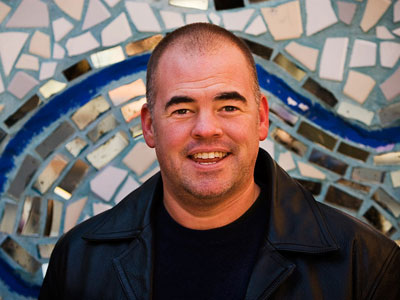 DreamWorks has bought "The Good Luck of Right Now," the upcoming fourth novel by Matthew Quick, the writer behind "Silver Linings Playbook." Quick grew up in South Jersey and taught at Haddonfield High School before turning to writing full time.
"The Good Luck of Right Now," according to Variety, is about "the intertwined lives of four outsiders who, amid grieving over pain and loss in their lives, come together to form a most unlikely family." Loss and issues of mental health are pervasive themes throughout Quick's work. It's scheduled for publication in the spring of 2014.
Quick's next novel slated for release, though, is a book geared at teenagers: "Forgive Me Leonard Peacock," which will be published this summer, is about "a kid who decides to kill his former best friend and then himself and the hope he finds in a very unlikely way," Quick told us back in February. Quick's second YA book, "Boy21," was set in a blue collar neighborhood right outside of Philly, and also dealt with the emotional innerworkings of teenage boys.
Steven Rea

, Inquirer Movie Columnist and Critic
Christina Weiss Lurie has some big news, and it's not about Chip Kelly moving here from Eugene. The co-owner of the Philadelphia Eagles has long been involved in movie-making – she executive produced Inside Job, the 2011 Academy Award documentary nominee. And this year, the documentary short Oscar contender, "Inocente," a 40-minute film about a homeless high school girl in San Diego, also bears Lurie's name. She executive produced the acclaimed film through Screen Pass Pictures, the non-profit she established with her ex, Jeffrey Lurie.
But now, having also worked in low-budget independents through her Vox3 Films, Lurie is setting her sites on bigger, more commercial ventures.
"I am trying to go Hollywood," Lurie says with a laugh, reached on the phone the day the Oscar nominations were announced. "It's always interesting to try to do new things, and... not that I've cornered the indie, small-budget film market, but I did that, and now I want to try something else."
Steven Rea

, Inquirer Movie Columnist and Critic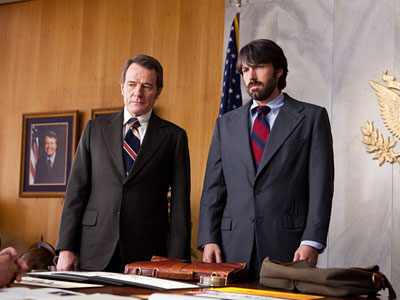 The Academy Award nominations are announced on Thursday, and it's a good bet that when the best director nominees are read, the five names on the Directors Guild of America 's list – a list issued today, Tuesday – will match. In the past five years, 21 of the 25 DGA nominees have gone on to receive Oscar nods, thanks to the significant overlap between DGA and Academy membership.
Here's the DGA best director nominee lineup:
Ben Affleck, Argo
Steven Rea

, Inquirer Movie Columnist and Critic
Tom Cruise, Morgan Freeman, Will Smith, Matt Damon, Jodie Foster, George Clooney, Sandra Bullock, Harrison Ford and Viola Davis are zipping up their spacesuits and getting ready to face alien armies, asteroids, elitist Earthlings and weird outer space stuff, as a squad of A-listers are set to top a wave of high-profile Hollywood science fiction flicks coming to screens in 2013. In addition to a couple of sci-fi franchise titles (notably Star Trek Into Darkness, the J.J. Abrams' reboot sequel, coming May 17), the projects are:
Oblivion (April 19) Tom Cruise and Morgan Freeman star in Tron: Legacy director Joseph Kosinski's post-apocalyptic alien space war thriller.
After Earth (June 7) Will Smith and son Jaden land on a planet that has been devoid of humans for more than 1,000 years. Malvern moviemaker M. Night Shyamalan is at the controls of this big-budget space adventure.