Archive: July, 2012
Steven Rea, Inquirer Movie Columnist and Critic
So what if Abraham Lincoln: Vampire Hunter tanked at the box office? There's still another Twilight coming, and a dozen or so other projects featuring be-fanged, blood-slurping undead in the leads. And now Deadline Hollywood reports that Russell Crowe has signed on to play the most famous vampire of them all, Bram Stoker's Dracula, in Harker. A thriller (of course) to be directed by torture porn Hostel guy Eli Roth, Harker centers around Scotland Yard inspector Jonathan Harker, who is on the hunt for this Dracula dude. The Harker role has yet to be cast. Crowe and Roth worked together on the upcoming RZA-directed action piece, The Man With the Iron Fists. Crowe stars in that one, Roth wrote the script.
Steven Rea, Inquirer Movie Columnist and Critic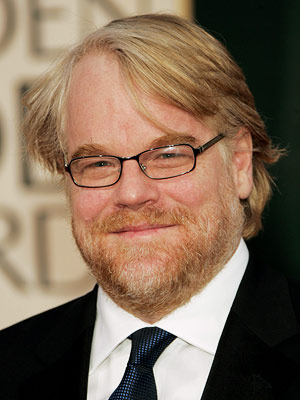 People were paying $300 a ticket to see Philip Seymour Hoffman as Willy Loman in the just-concluded restaging of Arthur Miller's Death of a Salesman. It'll cost a little less than that to see the master thespian go at the role of Plutarch Heavensbee, Head Gamemaker for the Hunger Games in Catching Fire.
The second installment of The Hunger Games trilogy, based on the bestselling tomes by Suzanne Collins, starts production in September. Jennifer Lawrence, Josh Hutcherson, Elizabeth Banks, Stanley Tucci and Donald Sutherland all return. Francis Lawrence (Water for Elephants, I Am Legend) takes up the directing chores. November 22, 2013, is the release date.
Steven Rea, Inquirer Movie Columnist and Critic
Andy Griffith, who died this week, age 86, in his native North Carolina, will forever be remembered as the affable widower sheriff of fictional Mayberry, N.C. With his flappy ears and smalltown sagacity, Griffith's Andy Taylor became an American icon, a sitcom hero who rode out the cultural maelstrom of the 1960s with implacable country bumpkin charm.
But let's not forget Griffith's work in an altogether darker, more disturbing look at the American psyche and its rural roots: In A Face in the Crowd, directed by Elia Kazan, Griffith starred as Larry "Lonesome" Rhodes, a Southern drifter who becomes a media sensation – an American Dream success story turned on its head. Griffith is intense and electric as Rhodes, who sings his way to stardom, embracing a folksy, feisty persona that wins over the masses -- masses whom in truth he harbors nothing but contempt for. "If they ever heard the way that psycho really talks," Rhodes' producer mutters with a sense of sorry wonder, and indeed, eventually they do hear.
Sharply scripted (by Budd Schulberg), with a cast that includes Patricia Neal (the radio programmer who discovers Rhodes), Lee Remick (the high school majorette Rhodes runs off with) and Walter Matthau (the TV writer who helps shape Rhodes' populist image), A Face in the Crowd pulls back the curtain to reveal the cynicism and greed, malevolence and media manipulation that can lurk behind fame's façade. It's as timely now as it was in 1957, when Griffith made his amazing acting debut in this amazing film.
Molly Eichel, Inquirer Staff Writer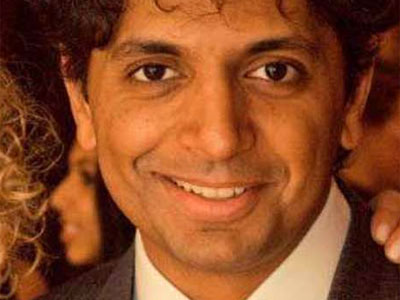 "After Earth," the Will Smith/M. Night Shyamalan collaboration that filmed in the area earlier, has been veiled in secrecy, like most of Shyamalan's work. But a plot has emerged from a description for the "After Earth" panel at next week's San Diego Comic-Con.
Thanks to Jo Blo for the head's up:
"In After Earth, one thousand years after cataclysmic events forced humanity's escape from Earth, Nova Prime has become mankind's new home. Legendary General Cypher Raige (played by Will Smith) returns from an extended tour of duty to his estranged family, ready to be a father to his 13-year-old son, Kitai (played by Jaden Smith). When an asteroid storm damages Cypher and Kitai's craft, they crash-land on a now unfamiliar and dangerous Earth. As his father lies dying in the cockpit, Kitai must trek across the hostile terrain to recover their rescue beacon. His whole life, Kitai has wanted nothing more than to be a soldier like his father. Today, he gets his chance."
Hmm...General Cypher Raige? That's a name if we ever heard one. What do you think? Another Shyamalan disappointment or sci-fi flick to look forward to? "After Earth" is scheduled to hit theaters June 7, 2013.