Television
Laura Prudom
LOS ANGELES (Variety.com) - Spoiler Warning: Do not read on unless you've seen "The Walking Dead" season five, episode two, titled "Strangers."
After the adrenaline rush of last week's season premiere, "Strangers" gives our newly expanded group some much-needed breathing room, but as Abraham presciently points out during the hour, whenever our survivors get a chance to slow down, "shit inevitably goes down."
In the aftermath of the escape from Terminus, forgiveness is in the air; Rick and Maggie officially welcome Tara into the group despite her previous association with the Governor -- an especially poignant act of grace for Maggie, given what the Governor did to Hershel -- and Tyreese insists that the rest of the gang must forgive Carol for her actions back at the prison. Rick also shares another meaningful moment with Carol (during which she finally returns his long-lost watch), telling her that he owes her everything for helping to bring Judith back safely. Carol gives Tyreese most of the credit, but Rick recognizes the lengths she's gone to for the safety of her companions, simply offering her a "thank you" that contains multitudes.
Nick Vadala

, Staff Writer
Last we left our Toy Story heroes, Andy had peeled off to college, leaving Woody, Buzz and company at his kid neighbor Bonnie's house. That, however, wasn't the end of the adventure.
Pixar and ABC have announced plans for a Christmas-themed Toy Story special to be released this holiday season, dubbed Toy Story That Time Forgot. But, please, don't expect our heroes to meet up with The Jolly Bearded One, a la Kiss Saves Santa.
Instead, the story picks up shortly after Christmas in the Toy Story universe, with a fresh gaggle of toys having newly arrived at our heroes' new residence. That, according to a recent press release, is when all the trouble starts:
Esther Lee
Sharks will fly and impose mayhem again.
Syfy confirmed Wednesday morning that the network is making a sequel to last week's monster Twitter hit, Sharknado.
The premise of Sharknado 2 will involve flying sharks wreaking havoc in New York City, again as the result of an ecological disaster.
Carrie Rickey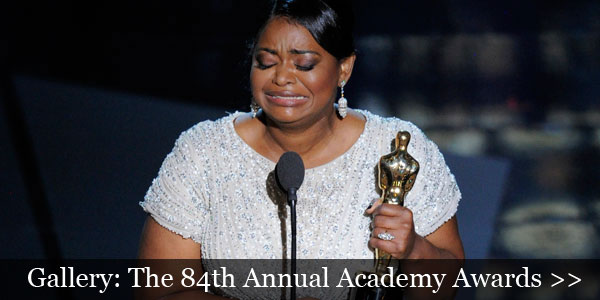 Cozy up to your TV and enjoy The 84th Annual Academy Awards with film critic Carrie Rickey, as she weighs in on the the winners, the losers, and everything in between.
11:51: I'm going to sign off now, but please follow me at my new site CarrieRickey.com.
Philly.com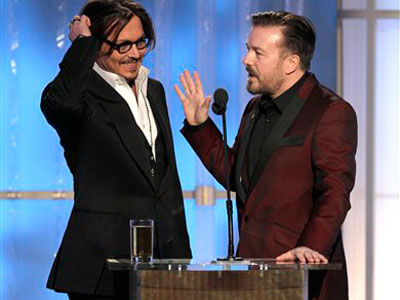 Cozy up to your computer and join movie critic Carrie Rickey and Daily News television critic Ellen Gray at 7:30 p.m. for an online chat during the Globes. We'll make predictions, discuss the winners, the losers, and give away some pretty neat prizes during commercial breaks.
On a mobile phone? Click here to join!