Actress Kim Delaney finally opened up to Entertainment Weekly about her appearance at September's ceremony for the Liberty Medal, an annual award given out by the Constitution Center.
The "NYPD Blue"/"Army Wives" actress and Philly native was asked to speak about former Secretary of Defense Robert Gates, but during her speech, as the Inquirer's Tom Infield reported in a tweet, "seemed high or ill, or something. She stumbled in speaking. Had to be led to seat."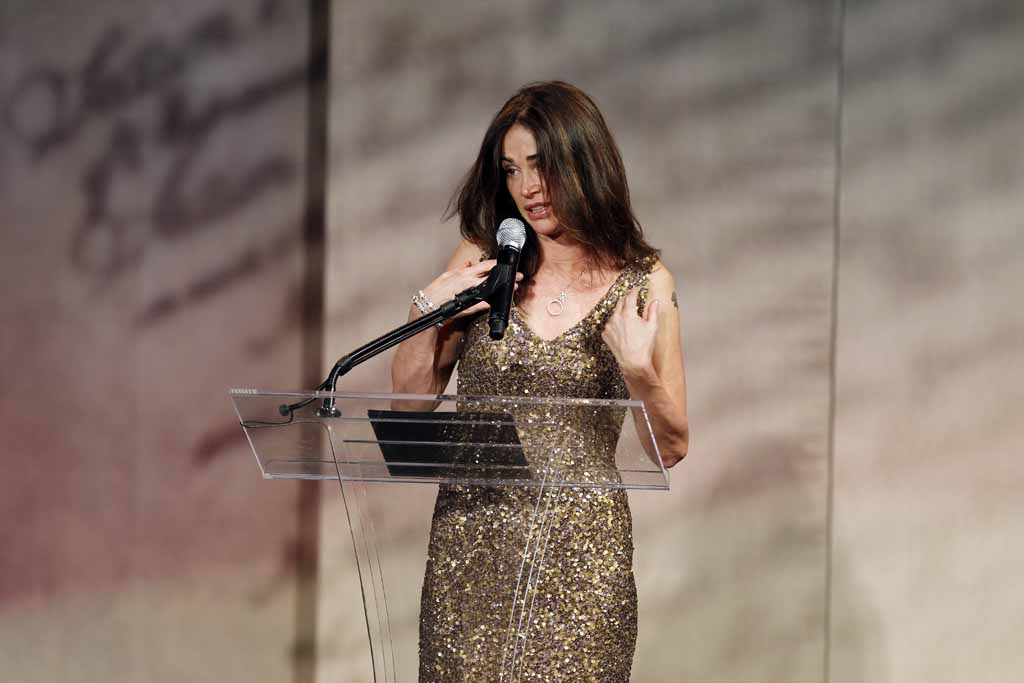 Delaney, promoting Lifetime's "Army Wives," which began its sixth season March 4, talked to Entertainment Weekly about the night in question, calling it the culmination of a "bad week":
I wasn't feeling great [and] there were technical problems. I was prepared, but it didn't come out that way. It was like the perfect storm for something to go wrong. And then it goes viral! There's just nothing you can do [but] deal with it, right?"
Considering this is Delaney's first interview since the incident, she didn't deal with it all that quickly. Do you buy her excuse? Could simply a "bad week" lead to stumbling and slurring? We're skeptical.