Bright Lights Twice in 2 TIFF Movies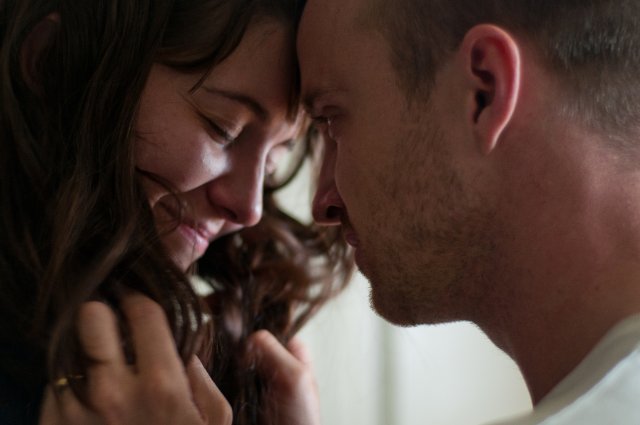 Richard Thompson's cult classic "I Want to See the Bright Lights Tonight" shows up in two Toronto film fest entries.
Bright Lights Twice in 2 TIFF Movies

Whenever you get a kazillion movies playing in the same town in the same two weeks, which is what's happening right now at the Toronto International Film Festival, prominent themes start recurring (aging is one this year, but so is promiscuous, prodigious youth).
By fluke of timing, I saw two films on the program back to back: Looper, the time-travel thriller with Joseph Gordon-Levitt and Bruce Willis playing the same guy separated by decades, until they're together in the same place at the same time, and Smashed, a terrifically smart L.A. indie starring Mary Elizabeth Winstead (Scott Pilgrim vs. the World) and Aaron Paul (Breaking Bad) as a couple of desperate twenty-something alcoholics.
Completely different pics, except that both use the classic Richard and Linda Thompson song "I Want to See the Bright Lights Tonight" at key points in the soundtrack. In Looper, it's when Gordon-Levitt's hitman character goes to a nightclub for some intimate R&R with a topless Piper Perabo. But this verse probably did it for Smashed writer/director James Ponsoldt, who deploys the tune in a boozing montage:
A couple of drunken nights rolling on the floor
Is just the kind of mess I'm looking for.
I'm gonna dream 'till Monday comes in sight
I want to see the bright lights tonight
Here's the song on YouTube: