Archive: March, 2013
Steven Rea, Inquirer Movie Columnist and Critic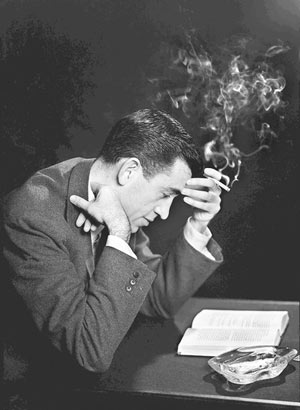 "People always think something's all true. " – Holden Caulfied, The Catcher in the Rye
Steven Rea, Inquirer Movie Columnist and Critic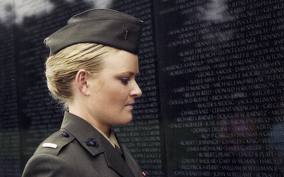 Kirby Dick's Oscar-nominated documentary feature, The Invisible War, offers a startling investigation of rampant and underreported incidents of rape in the United States military. It's being screened Friday, March 22, as part of the ambitious Human Rights Watch Film Festival, under way this week and weekend at International House.
Steven Rea, Inquirer Movie Columnist and Critic
The Cinedelphia Film Festival, up and running April 4-27 in venues all over town, promises a remarkable celebration of the city's film traditions, its stars and cult gods, its B-movie roots, its movers and shakers – and its music makers, too. Take a look at a rare 35mm print of the French adaptation of Philly noir author David Goodis' The Burglar (called The Burglars, and starring ultimate cool dude Jean-Paul Belmondo). Check out John Waters 1974 classic, Female Trouble, featuring Divine, and listen to local luminary Ray Murray recount the history of the film and video company he co-founded, TLA Entertainment. Hear indigenous indie band Farquar Muckenfuss tear through the songbook of that seminal '60s media phenom, The Monkees, and then watch the totally trippy, Bab Rafelson-directed (and Jack Nicholson-scripted) Monkees movie, Head.
Steven Rea, Inquirer Movie Columnist and Critic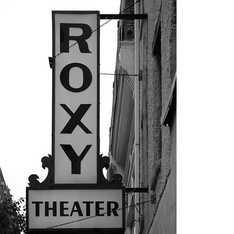 Imagine this: crystal clear digital projection, wraparound sound, plush seating, and a program of new and repertory film fare to die for. That's what Andrew Greenblatt and his cohorts at the Philadelphia Film Society have been imagining since they signed a deal to take over the two-screen Roxy Theater last fall.
Steven Rea, Inquirer Movie Columnist and Critic
A thrilling romantic melodrama in which star-crossed lovers played by the alluring Annabella and the emotive Jean-Pierre Aumont plan a double suicide at a Paris hotel, Marcel Carne's Hotel du Nord is rich and operatic and not to be missed – especially when it's being shown for free!
Steven Rea, Inquirer Movie Columnist and Critic
Girl Rising, from Academy Award winning director Richard Robbins, is a story of empowerment through education. It is also nine different stories, of nine girls from far-flung corners of the world who face daunting social and cultural obstacles – extreme poverty, arranged marriages, child slavery -- but find a way out through education and their own resilience and smarts.