Timpane, John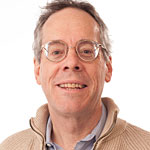 In the Supporting Actor field, Sylvester Stallone followed Sunday's Golden Globe win with an Oscar nomination for his portrait of an aging Rocky Balboa in the Philly-set Creed.
After you open up your presents, or before you order up your Chinese food, here's a guide to what's playing in local theaters.
Philadelphia Inquirer film critic Steve Rea gave 'Creed' 4 stars, calling it a knockout and said it's not inconceivable to imagine the latest installment of the 'Rocky' franchise in the running for Best Picture when Oscar nominations are announced early next year.
After a new "Star Wars: The Force Awakens" trailer premiered during halftime of the Sunday Night Football game between the Eagles and the Giants, director J.J. Abrams said it would be the last before film's premiere in December.
Polarizing filmmaker Michael Moore was in town Friday night to close out the 24th annual Philadelphia Film Festival with an early screening of "Where to Invade Next," Moore's first documentary in six years.
With M. Night Shyamalan's latest release, The Visit, officially a hit, Universal Pictures has announced the local filmmaker's next Philadelphia-filmed project with Split, which will see a January 20, 2017 release.