Molly Eichel
Conrad Benner, proprietor of street art blog Streets Dept, who we wrote about last year, started a petition on his site to put a mural on the back of the PSFS Building, currently owned by Loews. "I've lived in Philadelphia my entire life, 27 years," Benner said today. "I've always thought my to myself why this beautiful building has this black brick wall."
The petition currently has 88 signatures and the goal is 5000.
Benner started thinking about it and researched where the biggest mural in the country is. He did not like the answer: Omaha, Neb. Tourists flock to take tours of our murals, so why should we own the biggest one? "Take a building that is a landmark and [speaks to] our past and how beautiful we were, and paint a mural on it that would represent the future of Philly that, from my view, is heavy on the arts," Benner said. "I thought it would be a cool juxtaposition our history and our future all in one building."
Molly Eichel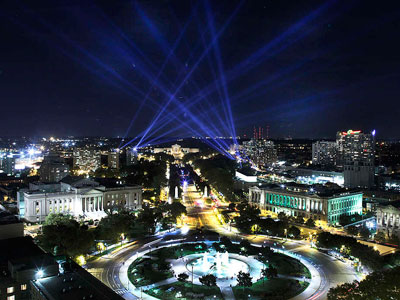 The heavens aren't cooperating with public art.
Derrick Pitts, the chief astronomer and planetarium director for the Franklin Institute, was scheduled to give a talk at "Open Air," the Benjamin Franklin Parkway-spanning public art project currently lighting up Philly's sky, tomorrow. Alas, inclement weather put a hitch in their plans and the event, "Planetarium on the Parkway," will instead be rescheduled for Fri., Oct. 12.
"Planetarium on the Parkway" puts the control of "Open Air's" 24 powerful searchlights in the hands of Pitts who will use them to point out astronomical goings-on in the night sky. Typically, the searchlights are controlled by messages people leave via the website or an iPhone app. While "Open Air" runs nightly through Oct. 14 from 8-11 p.m., Pitts' talk will begin at 8:30 p.m.
Molly Eichel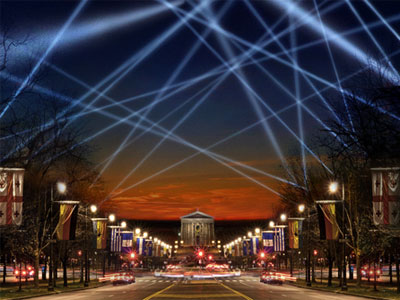 Public art will truly be in the hands of the public this fall courtesy of a new work from internationally-renown artist Rafael Lozano-Hemmer.
The piece, "Open Air," is a world premiere interactive work in which 24 searchlights will be placed around the Parkway. Every night, the lights will create "light sculptures" that will change based on the frequency of peoples' voices.
People can submit the messages that will eventually become light sculptures via a website (openairphilly.net) or an iPhone app. Passersby without iPhones can borrow one from stations around the Parkway. "Searchlights have a military and corporate history. How can we misuse these technologies for our personal use? How do we take ownership?" Lozano-Hemmer said. "We'll create a canopy of light ... controlled by people's voices."
Peter Dobrin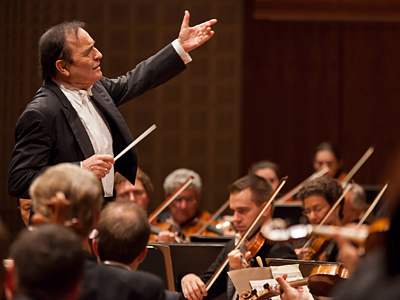 The Philadelphia Orchestra Association is out of bankruptcy.
U.S. Bankruptcy Judge Eric L. Frank approved the association's reorganization plan June 28, but with the writing of checks and completion of other administrative matters Monday and Tuesday, the curtain officially has come down on perhaps the most perilous episode in the history of the organization that supports and presents the storied ensemble.
"I feel like I'm getting out of jail," said orchestra chairman Richard B. Worley. "There were times when it seemed overwhelming and fraught with danger. But the constituents within the institution, the musicians and staff, made adjustments, contributions. The Kimmel Center was enormously supportive and helpful. And many Philadelphians came to our aid. I am both proud and grateful to all those who helped save this wonderful living, breathing treasure. There is still a lot of work to do. But we accomplished what we could, and that was a lot."
Asked whether he still thought bankruptcy was the right route, he said, "I do. Emphatically. I understand there are others who would disagree with that assessment. It's over and done. And I hope the community will rally around the orchestra. I think it's a time of great opportunity."
When it filed its April, 2011, Chapter 11 petition, the Philadelphia Orchestra became the first major U.S. orchestra to declare bankruptcy. The case took longer (15½ months), and was more expensive (almost $10 million in professional fees and expenses) than expected.
The association succeeded in most of what it set out to do, though the action was not without substantial risk and high costs. A new, deeply concessionary labor deal with musicians was reached despite the threat of a strike. Several musicians have left or are planning to leave for other jobs.
The association was able to withdraw from a national musicians' pension fund and shift its burden to the federal agency that insures pensions by negotiating a $1.75 million settlement with the pension fund, thus avoiding potentially lengthy litigation.
A merger-in-process with the Philly Pops was ended after a $1.25 million settlement payment from the association to the Pops was agreed upon.
Talks with the Kimmel Center produced rent concessions for the orchestra's use of Verizon Hall.
Bankruptcy triggered a revamped contract with the Annenberg Foundation giving the philanthropy greater oversight and control over how investment income from its $50 million gift is spent. The money is being moved from the orchestra endowment into an account at Northern Trust.
Although the bankruptcy — official as of Monday — is now behind the association, a few issues linger.
The mechanics of separating the Annenberg money from the orchestra's and transferring it is taking longer than expected, so the association Monday filed a motion to extend to Aug. 31, the time for implementing the new agreement.
"These are invested funds, and some are complicated and some overlap with other parts of the orchestra's endowment," said orchestra lawyer Lawrence G. McMichael. "Some are nontransferable by their nature. This is quite a list of complications we're dealing with."
Litigation continues against a South Korean presenter that failed to make good on payments for two concerts in April 2010, at Sungsan Art Hall in Changwon and Gumi Culture & Art Center in Gumi. Of $200,000, only $20,000 has been paid.
In addition, a Sept. 24 hearing will consider some of the 85 claims by creditors being contested by the association. "Many of these claims have in fact been paid [as in the case of some guest artists] or are duplicates," said McMichael, who expects many to be resolved before the hearing date. Several were made by subscribers for tickets to concerts that in fact happened, so they are not entitled to a payment, McMichael said; some are for claim amounts that differ from those in the association's records.
At the June hearing approving its reorganization plan, Frank said: "The orchestra is an important cultural and civic institution, and any Chapter 11 case comes with the risk of failure. Had that occurred, it would have been a great loss for Philadelphia, the region, and the music world."
He expressed his hope that the reorganization would allow put the orchestra to "continue to perform for audiences for many years to come."
Molly Eichel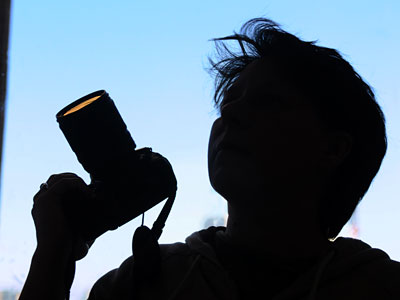 Philly gal and esteemed photographer Zoe Strauss was accepted as a nominee member of Magnum Photos, a photography collective founded by heavy-hitters Robert Capa, David "Chim" Seymour, Henri Cartier-Bresson, George Rodger and William Vandivert in 1947. In two years, Strauss can elect to become an associate member, and two years after that a full member.
Strauss recently wrapped up a decade-spanning retrospective at the Philadelphia Museum of Art. "I think that Zoe's a major contemporary artist who happens to live in Philadelphia," said Peter Barberie, curator of photography at the Philadelphia Museum of Art. The Magnum membership supports Barberie's claim. A similar retrospective is currently on display at the Bruce Silverstein Gallery in New York.
Strauss recently came under fire after flipping the bird under a portrait of Ronald Reagan during a recent White House trip.
Molly Eichel
ArtPlace, a new collaborative grant program dedicated to fostering creative spaces, has awarded 47 grants, totaling $15.4 million. Three of the grants were awarded to Philadelphia organizations.
The Asian Arts Initiative received $450,000 for the Chinatown North Social Practice Lab, meant to encourage local and national artists to create performance and visual art that will engage the Chinatown community.
The University City District received $375,000 to create a permanent public art installation at the Porch right outside of 30th Street Station. The UCD is no stranger to public art. The org is currently presenting Heart and Soul, in which eight playable pianos were transformed by local artists and placed around the University City (including the Terry Adkins-designed piano currently residing at the Porch).
Molly Eichel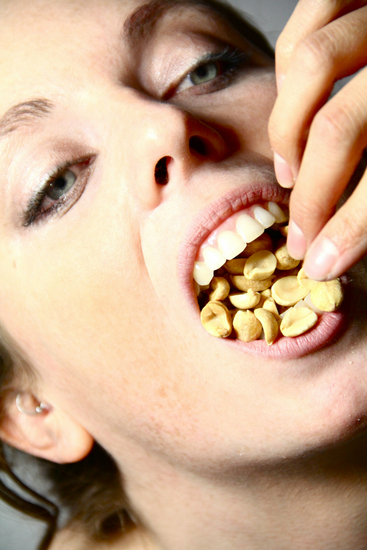 The Live Arts Festival announced the line-up for their 2012 festival, running September 7-22, which once again is a combined bill of international and homegrown acts and art.
The centerpiece is the U.S. premiere of Back to Back Theatre's experimental work "Food Court," dealing with bullying, body image and the abuse of power. The piece, like all of Back-to-Back's work, is acted out by a troupe of actors with what the company describes as "perceived intellectual disabilities." It's set to a score by the Necks, an avant-jazz group hailing from Australia. Back-to-Back appeared in the 2009 Live Arts with "small metal objects."
Here's a trailer of the piece from a 2009.
Peter Dobrin
Maurice Sendak, 83, who became one of the 20th century's great children's book authors by recognizing in his young reader an often under-estimated sophistication for appreciating the joy and messiness of being human, died Tuesday.
Mr. Sendak's themes encompassed matters both dark and light - in not only books, but also set design and art direction for opera, ballet, TV and film - and were so diverse in tone as to suggest more than one author. And yet his creations and their aesthetic were his alone: cross-hatched figures with fangs and horns, a cherubic lad who sips chicken soup with rice through the months of the year, an objectionable boy named Pierre who only would say, "I don't care!"
In both his portrayal of the terrors of being a child and the deep flaws of adults, Mr. Sendak was a throwback to an earlier era in children's literature, when 19th century books like like Heinrich Hoffmann's "Der Struwwelpeter" lacked the sweetness and justice of a well-ordered world.