Jonathan Takiff
For summer music concert-goers who find seated "shed" shows confining or acoustically unsatisfying, AEG Live will pose a new alternative this season at Fairmount Park's Mann Center for the Performing Arts.
Called the Skyline Stage, this new general admission, second show space will be set up at the very top of the Mann campus, in a large open field behind the concessions area, Crescendo restaurant and restroom facilities.
Our favorite ambient/prog-rock group, Sigur Ros, is the first announced headliner for the Skyline Stage, to land there July 30. Seats go on sale Friday, April 20 at 10 a.m. Sigur Ros prides itself on the bell-like clarity and haunting atmospherics of its alt-Icelandic sound, as do fans. So all should find this wide-open, reverberant free, back-to-nature concert space much to their liking.
Ellen Dunkel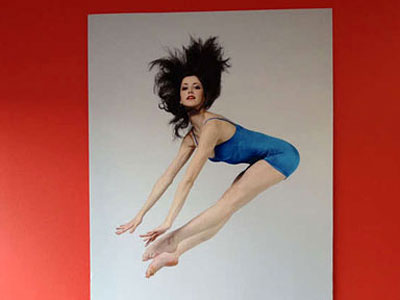 I looked both ways three or four times Tuesday afternoon before I crossed Broad Street at Ellsworth, en route to the Rock School for Dance Education.
That's the corner where, on March 18, Polina Kadiyska, 22, was fatally struck in an early morning hit-and-run as she left a Chinese restaurant. Kadiyska, from Bulgaria, was a student at the Rock School, on the brink of a ballet career.
My visit was to see the young dancers - Kadiyska's peers - in a practice performance. Some were preparing for the finals of Youth America Grand Prix, a prestigious competition. A large group danced the mambo scene from "West Side Story," which they'll be performing with the Curtis Symphony Orchestra in May at the Mann.
Molly Eichel
Bruce Springsteen gave the keynote address at Austin's South by Southwest festival, in which we talks about his career and the history of pop music. It's one of the more endearing things we've ever seen. Bruce starts at about 5:00 in, and he uses some colorful language so be forewarned.
Give it up for him the Boss below:
Molly Eichel
Actress Kim Delaney finally opened up to Entertainment Weekly about her appearance at September's ceremony for the Liberty Medal, an annual award given out by the Constitution Center.
The "NYPD Blue"/"Army Wives" actress and Philly native was asked to speak about former Secretary of Defense Robert Gates, but during her speech, as the Inquirer's Tom Infield reported in a tweet, "seemed high or ill, or something. She stumbled in speaking. Had to be led to seat."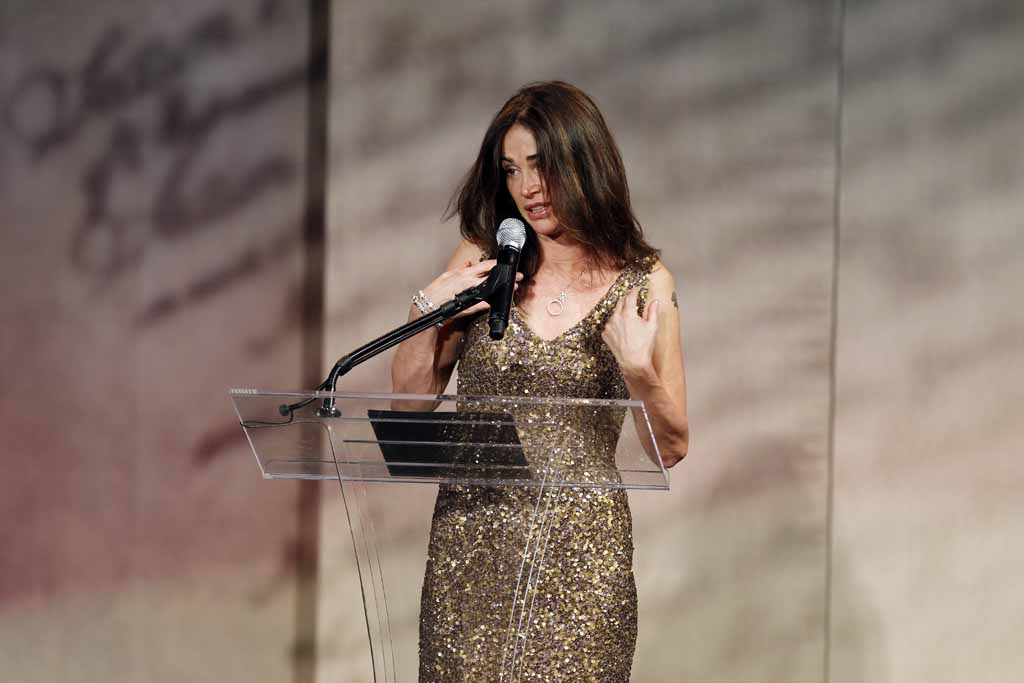 Molly Eichel
PhilaMOCA
One of favorite new-ish galleries/event spaces is PhilaMOCA (531 N. 12th St., 267-519-9651), the former home of Diplo's Mad Decent Mausoleum and, in a previous life, was a tombstone showroom. Eric Bresler, current proprietor of Cinedelphia.com, was recently hired to take over curating events for the space that currently hosts an concerts and art shows. Bresler said he's happy with the events booked at PhilaMOCA in the past, cotinuing the friendly relationship with local bands, but he will certainly look to expand PhilaMOCA's movie screenings and gallery shows are run, with a more traditional opening and month-long run.
We chatted with Bresler about this new opportunity.
For Black History Month, teacher Peter Tobia sent his University of the Arts photojournalism class out into the streets of Philadelphia with cameras to seek out and talk to people they didn't know about the meaning of the observance. Students also photographed family and acquaintances
"The idea behind the project," says Tobia, "was to get students to understand other cultures and explore ethnicity beyond what is familiar to them. In a small way it was moving beyond a person's comfort zone and opening up the circle to include rather than exclude. The students were challenged also by seeking out people they didn't know, talking with them and eventually asking if they could be photographed, which can be a very intimidating experience for both subject and photographer. The project was an exercise in making accurate portraits of people and gathering accurate information."

Akenshai Towns, 29, Queens, NY. Photography student at University of the Arts.
"I feel indifferent towards Black History Month, but it is important to celebrate or reflect on those who took a stand. It is more of a hindrance than help towards racial equality. It makes people seem forced into it... Black History should be integrated in with the rest of history."

Indirn Jimenez, 18, West Hartford, CT. Photojournalism student Temple University.
"It is important to learn about the struggles and being sub-human to now being part of society that is now human. I feel everyone should learn about Black History because if you don't we can't move on as a society. You can't just limit it to one month but it is significant for the African American race to be recognized throughout the year along with this month."

Dana Saragnese, 20, Voorhees, NJ. Graphic Design student Drexel University.
"I think of Black History as American History. It's all the same to me."
PHOTO SET BY THEODORE APOSTOLACUS

Lena Santiago, 40, Cheltenham, PA, registered nurse
"People are people. We live in this country as neighbors with little to no difficulty, but it is still important to educate ourselves of the struggles that our ancestors endured so that we can appreciate where we are now."

Jaasim Shahid, 22, Bensalem, PA, Drexel University student
"It is just as important to recognize Black History Month as it is any other culture."

Anne Loisch, 55, Philadelphia, PA, retired pediatric nurse
"It is important because it makes people aware, so that history doesn't repeat itself."

Alyssa Hargrove, 21, University of the Arts student
"To me, it is a shadow of something that used to be great…it's been deduced to the fading memories that I have in elementary school, where the teachers made it a point to reiterate that February is Black History Month."
PHOTO SET BY CHELSEA DEJESUS

Becca Syracuse, Age 19, Illustration Major at The University
"If people didn't take the time to focus one month on Black History it would probably be neglected. History is important we need to help people become informed."

Tenea Kennedy, Age 21, Voice Major at The University of the Arts
"Black History Month is a celebration of knowledge. It represents the past, present and future of the African American Culture. It's a reminder of all the positive and innovative things that have come from our culture and how it made a huge impact on future generations. It is an inviting time for everyone to experience culture and the roots of many things that have evolved from African American decent. It's also a time to inform people who may not be exposed to African American History the rest of the year. We take the time to remember the hardships and struggle, but it doesn't stop there. It's a remembrance of what we strive for and how the ones before us have paved a way for the things we have today."

Richard Watson, Age 66, Curator of Exhibitions at the African American History Museum
"Working at this museum, we have black history month all throughout the year. Black History Month is a celebration for the uninformed, it helps wash away the black stereotypes people have and show the contributions and merits of those overlooked. Where is the cutoff point for history? We're still making history. "
PHOTO SET BY KRISTEN HOM

Edwin Moya Lopez, Colombian Journalist
"They (African Americans) fought a lot for something that is more than just freedom and civil rights. They fought for equality and the truth is that there is not that much nowadays. But culturally the legacy of black history in the US is huge."
PHOTO SET BY GABRIELA BARRANTES

Reggie Stokes, 27, Washington Township, New Jersey, Visual Manager of City Sports in Philadelphia
"I'm too young to fully appreciate the struggles that African Americans had to endure, but I acknowledge my family's struggles and am stronger for it. I have never felt like I was second-class."

Eric Shetter, 23, Philadelphia, Student at the University of the Arts
"The African American civil rights movement was the precursor to every other civil rights movement. It gives me hope that one day I can get married, and be treated fairly too."
PHOTO SET BY JUSTIN KUTNER

Connor O'Brien, 20, Williamstown, NJ. Lead singer of the band, Your Killing Me Smalls.
"All modern music stems from African American musical influences. Black History month is a great reminder of where music came from."

Joshua Wilson, 29, South Philadelphia
"Black History month should be more of a time to remember all of the different cultures that went through struggles to get to where they are now, instead of focusing on one culture."
PHOTO SET BY CAROLINE LEUSNER

Elisha Schoonmaker, 28, of Norristown, PA. Singer with the Philadelphia street punk band, Combat Crisis.
"When I think of an answer, another question comes to mind. Why? Why do we celebrate Black History Month? Why is it only one month? Why don't we celebrate other heritages like we do this month? Why did they choose February?"

Billy Barton, 34, of Philadelphia, PA. Bassist with the Philadelphia punk band, Population Zero.
"It's great to learn about another culture, even if it isn't our own. By learning all aspects of history, we gain knowledge and knowledge is power."
PHOTO SET BY SAMANTHA MOSS

Anabelle Rodriguez, 39, Queen Village Section of Philadphia. Art history teacher at the University of the Arts and Temple University.
"Black History month is important because it's a form of historical revision. Many of African Americans who made inventions had an affect on society and achievements and should be recognized. Those who had such a great affect on society should be taught in school mainly because she is part African American and she feels like children should know about African American History."

Jermel Wilson, 25, of Darby, Pennsylvania. Dining Hall Cook at the University of the Arts.
"Black History should not just be acknowledged for one month but for the whole year. There are too many African Americans that are unaccredited for their achievements. The month doesn't matter, its the equality and acknowledgement what's important to me."
PHOTO SET BY DUONG NGUYEN

Joelle Burgos, 19, with Brendan Tran, 1 year-old. Burgos is a student at Northern Virginia Community College, Virginia.
"Black History Month is important to me in order to praise all the African Americans that have impacted our lives in little and big ways. This month was put into effect in order to remember and acknowledge all the accomplishments and inventions. For example, Garrett Morgan, who was an African American, invented the traffic light. I think things like this are important times in history to remember and appreciate."

Anton Perkins, 53, left, of Sterling, VA. Perkins is a defense contractor for the United States government. Sam Jones is at right.
"As an African-American, I feel Black History Month is important. It is important because to know our history is to accept the realities of our strengths and the courage we have to face the realities and dangers that befell our ancestors and of today. Our heritage is a collage of artifacts that make me proud of our accomplishments as a people. To not know your history is to be lost. I will not be lost again."

Andrew Lawson 19, vocal major at University of the Arts in Philadelphia PA
"To be honest Black History month doesn't really mean anything to me because I appreciate the accomplishments and leadership that were done before me on a regular basis. I do think it is important for those who don't take the time to realize that the world we live in now would not be the same without the contributions from those who came before us in the black community."
PHOTO SET BY ASHLYN PERKINS

Adrienne Whaley, educator at The Afro-American Cultural Museum.
"For The Afro- American Cultural Museum in Philadelphia, Black History Month is every month,because it is the mission of the museum to tell the story in Philly and the diaspora, and we cannot tell it in one month, We invite everyone to dig and find out more resources. Author and activist for Women's rights, Francis Ellen Watkins Harper, is an inspiration to me. She did powerful writing and lectures and was drawn to Philadelphia due to the abolitionist movement."

Rabbi Daniel Gordnitzky, co-director of Chabad House for Students of the Arts
"As a Jew, we can relate to Black History because we share a tormented history with the black community and this can unite our own community. To me, it represents freedom and we can relate since we both yearn for true freedom."
PHOTO SET BY JEREMY TERNER
Molly Eichel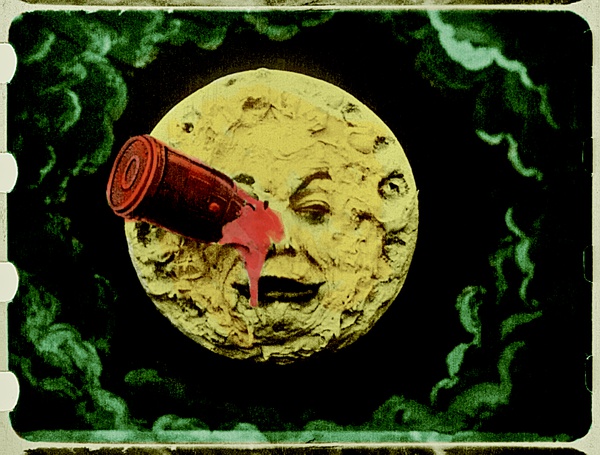 "The Artist" may have taken Oscar gold, but we preferred the other critically-lauded homage to early cinema: Martin Scorsese's "Hugo," which comes out on DVD and Blu-Ray today.
Georges Melies' sci-fi film "Le Dans la Lune"/"The Voyage to the Moon" is at the heart of "Hugo." Despite being released a century ago, it's still quite amazing to watch.
Molly Eichel
We hope you all read Shaun Brady's excellent piece about Spanish artists Patricia Gomez Villaescusa and Maria Jesus Gonzalez Fernandez and their exhibition "Doing Time/Depth of Surface." They use a technique to perserve crumbling structures and have travelled to Holmesburg prison to recreate the graffiti left by the prisoners over a century of operation.
Below, you can see the artists mounting their work. While it's not the most intimate view, it gives a sneak peak of the exhibit that officially kicks off with an opening reception on Friday.
Philagrafika presents "Doing Time/Depth of Surface," Moore College of Art & Design, 20th Street and Ben Franklin Parkway, Saturday through March 17, free. Opening reception: 6-8 p.m. Friday, 215-965-4027,
www.thegalleriesatmoore.org
,
www.philagrafika.org
.