Here is Paula Abdul dancing with the Phillie Phanatic at Thursday afternoon's Phillies/Dodgers game.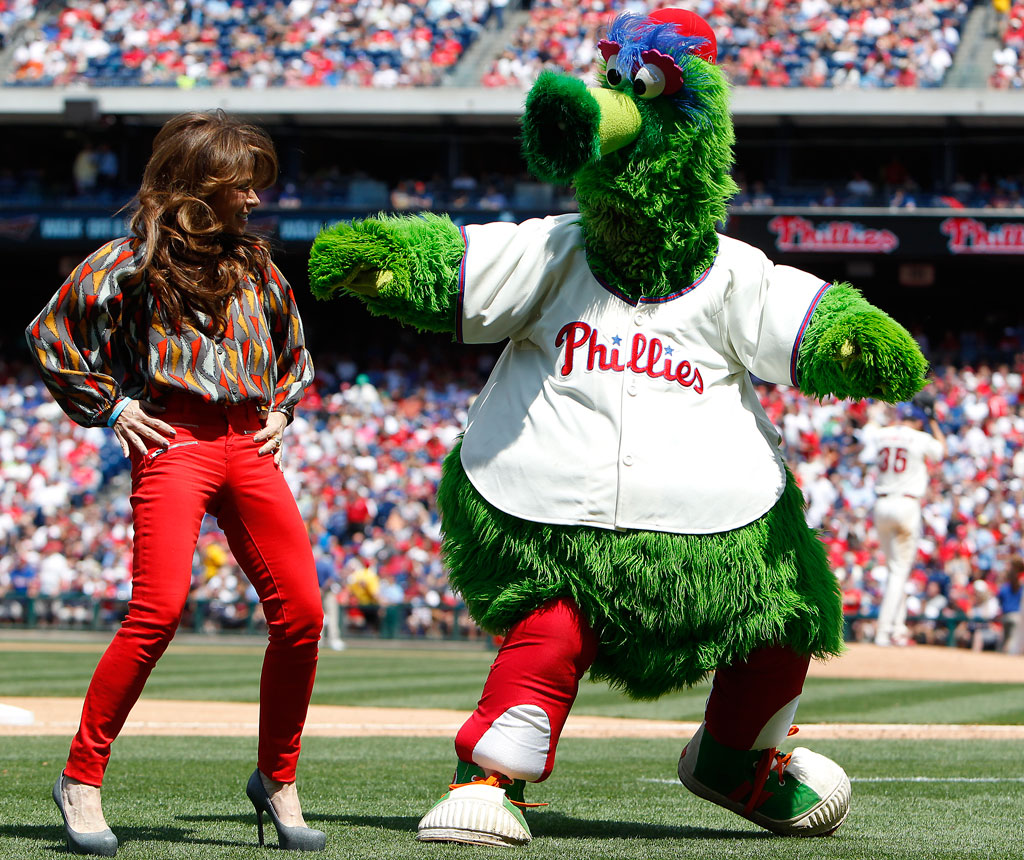 David Maialetti / Staff Photographer

Abdul sat in a suite with Mike Milken, chairman of the Prostate Cancer Foundation (to promote the cause. Former Dodgers manager Tommy Lasorda, who is a PCF Hall of Fame member was scheduled to appear as well but fell ill recently and could not travel.
And yes, Milken is the Wharton graduate and so-called "Junk Bond King" who served 22 months in jail in the early 1990s after being convicted of an insider trading scheme in the 1980s, but more recently has become much better known for his medical research funding and philanthropy.