KATIE HOLMES - TOM CRUISE SPLIT

PHOTOS: We take a look back at Tom and Katie's five-year marriage in photos.
WHY DID TOMKAT BREAK UP?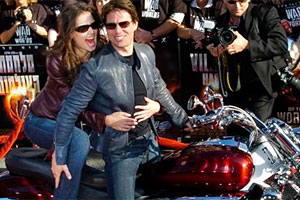 Tattle: There are a lot of questions being asked about the Katie Holmes-Tom Cruise split (the most obvious of which is: Why did it take so long?). Some of the other questions making the rounds.
Sideshow: Katie Holmes believes a white Escalade and black Mercedes have been tailing her. Who could it be, you ask? Scientologists, of course.