Kim Kardashian and her fame-hungry family vacationed in beautiful Thailand last week. If you follow the popular star on Instagram, you know she attempted to take a selfie with an elephant (which went terribly wrong), hung out with her sisters, and posted her usual stream of sexy pics. But, her trip was surprisingly not all about Kim. One photo she took was a stunning wide shot of a Thailand shoreline.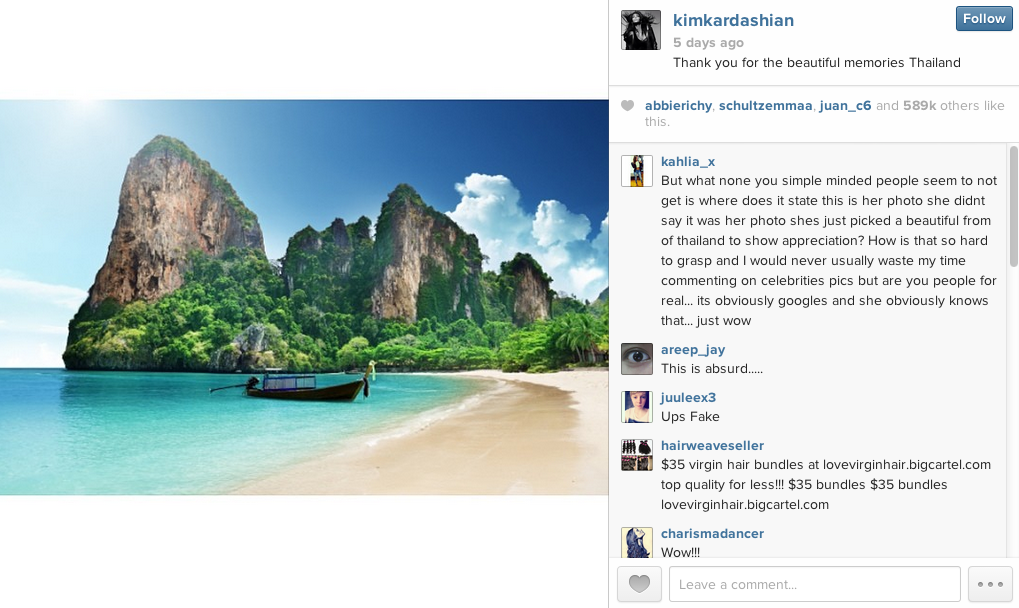 We didn't know Kimmy was such a budding photographer. Turns out, she's not. The image was ripped straight from Google Images, and you can thank her Instagram fans and haters for pointing that one out. The photo, which has over 600K likes, can easily be found when you type in the search term "Thailand beach" ­– just take a look at the first row of results.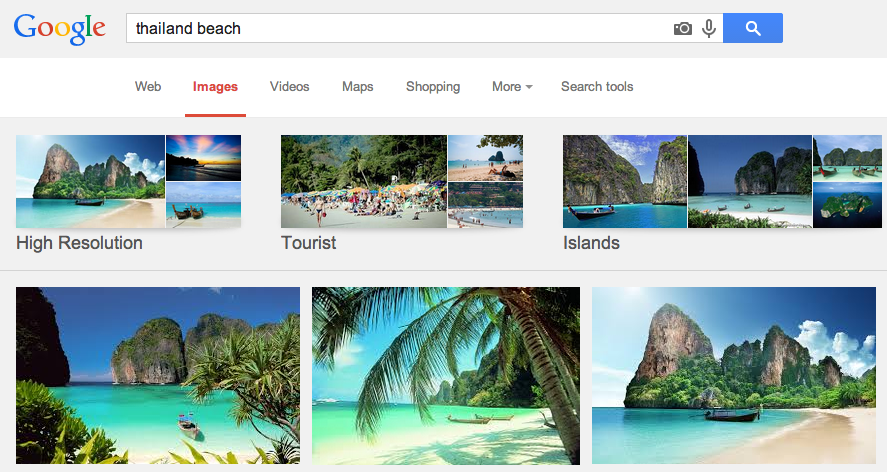 Could she have gotten herself into some copyright trouble? Chris Springman, a law professor at university of Virginia, says it's possible. "Looking at the website where she got the image, it's impossible to tell if there's a claim of copyright in the image and whether she's authorized to download it," he says. "There's a lot of stuff available on the web that's copyrighted and you just can't assume that because an image is on the web that it's free for you to use."
The photo was taken from scienelakes.com and claims to be a free desktop wallpaper site.