Just a few years ago, Jon Gosselin was the star of the number one reality television show in America.
Now, the father of eight kids and ex-husband of Kate Gosselin is waiting tables at the Black Dog Café (116 Main St.) in Stouchsburg, Pa.
"I've hit rock bottom like twenty times," the former star of TLC's Jon & Kate Plus 8 tells Entertainment Tonight.
Jon, a former IT professional, currently lives in a "small cabin" in the woods of Wyomissing, 30-minutes away from his ex-wife and children. He lives without television and the Internet.
On whether or not he's struggling to make ends meet as speculated, Gosselin says that's just not the case. "I don't know why people said that," the 36-year-old shares. "They said it was because I was waiting tables, which is really disgusting to think that because you wait tables... that you're making ends meet."
Gosselin, who divulges that it's been "next to near impossible to find work," says he actually likes being a waiter.
"At first I was nervous because I was like, 'How are people going to react?' " he tells ET. "But then I'm thinking, 'Well, it's fun and I get to talk to people.' And they technically already know me."
" 'They're like, 'Are you the guy?'" says Gosselin. "I'm like, 'Yeah, I'm the guy.' "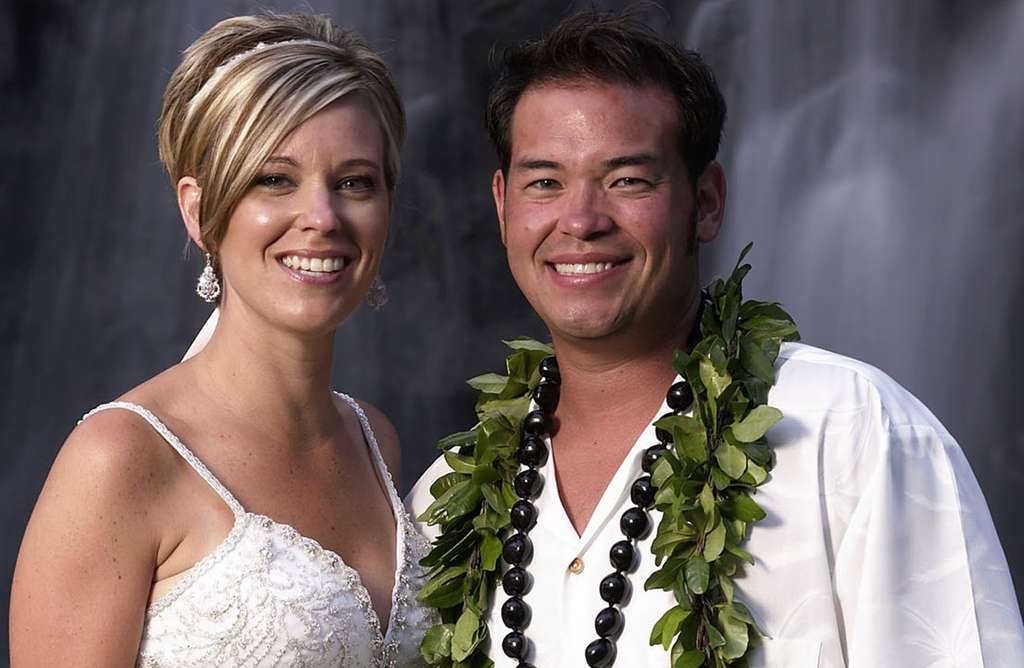 Kate and Jon Gosselin in happier days.
Gosselin is curently entangled in a multi-million dollar lawsuit filed by his ex-wife, where Kate accuses him of hacking into her computer and phone to gather material for his book, "Kate Gosselin: How She Fooled the World."
The Berks County native, however, says he has no regrets: "You learn from your mistakes. That's what builds you to who you are today."