You should beware, beware, beware of a Glee star's big beautiful rock.
Actress Naya Rivera, 26, and hip-hop artist Big Sean, 25, are getting hitched, her rep confirmed to Us Weekly on Friday.
The two were walking the red carpet at an event in Hollywood Thursday evening, when Rivera was spotted with a stunning sparkler on her left ring finger.
The couple first went public back in April at the "42" premiere. So how did they meet, one might ask?
Via Twitter.
"Yeah, we definitely need to do a commercial for Match.com or something," Big Sean said to E! News. The artist, whose full name is Sean Michael Anderson, admitted that the two first followed then DM'd each other through the social media site.
He told Hot 107.9's Shamara and Laiya this summer, "Someone told me that she thought I was cute, and I thought she was fine and I was like, 'Let's make this happen!'" Rivera later revealed to Access Hollywood, "We went to dinner and the rest is history."
"I'm winning man, I'm winning heavy," Anderson said to E!. "Every morning I wake up, I look over to her and be like, 'I'm winning so hard.'"
Ah, true love.
Check out her engagement ring, below.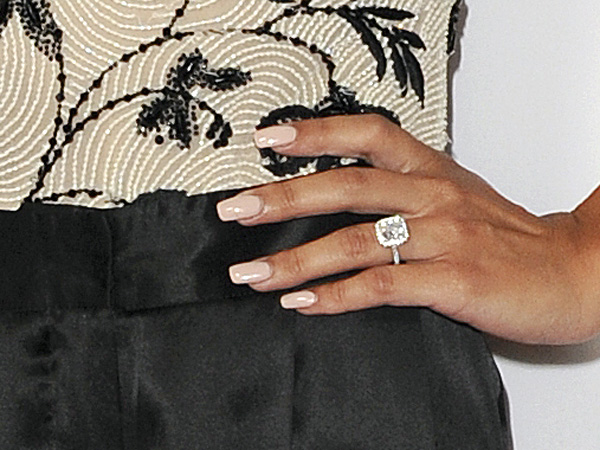 AP Photo