On Monday evening, Fall Out Boy band member Pete Wentz revealed that he and model-girlfriend of three years Meagan Camper are expecting their first child together.
The 34-year-old exclaimed the news on his Instagram account captioned: "We are super excited to announce we're expecting a baby!" The photo reveals Camper with hinting baby bump lying next to Wentz.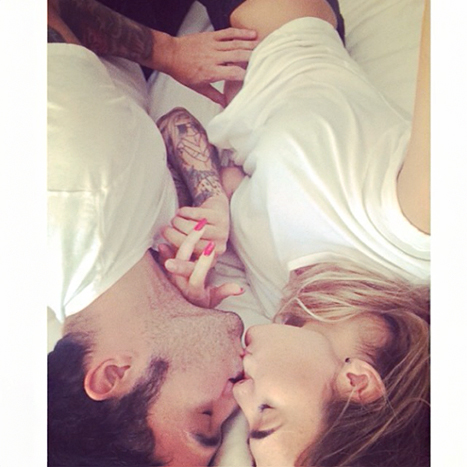 Wentz was previously married to Ashlee Simpson and the two share a 5-year-old song Bronx. Simpson recently announced her engagement to barely year-long boyfriend Evan Ross, son of Supremes singer Diana Ross.