Phillies second baseman Chase Utley and philanthropist wife Jen are moving on from their Center City condo at the Ayer, a gorgeous building on Washington Square with a gold, ornate door. The penthouse place is three floors, including arched windows, walk-in closets, a wine storage unit and two guest rooms. Fancy!
The Utleys bought the condo in 2008 for $4.19 million.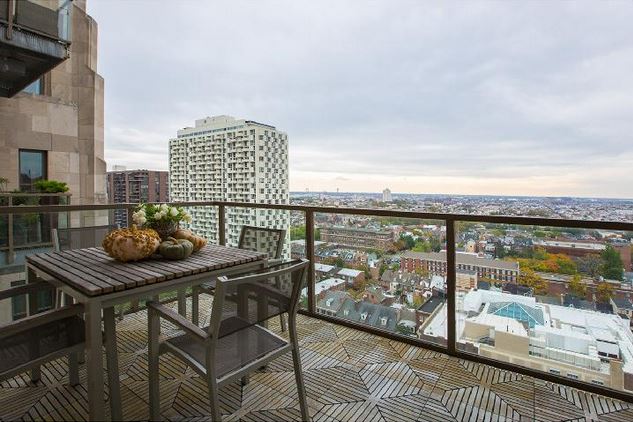 The Utley household expanded in 2011 when they welcomed first child, Benjamin Cooper Utley. Could the move mean more little Utleys on the way?