Amanda Bynes, the Fashion Police is coming for you.
The 27-year-old showed up for a brief court appearance Tuesday wearing false lashes, black sweats, an Alvin Ailey shirt, high-tops, shades, and a long, aqua-colored wig.
Bynes is charged with reckless endangerment after allegedly tossing a bong out the 36th-floor of her midtown Manhattan apartment building in May. The former Nickelodeon star has also been charged with marijuana possession and tampering with evidence.
Prosecutors say officers went to Bynes' building after residents complained the star was smoking pot in the apartment lobby. When police arrived at the star's apartment unit, Bynes, in a fit of erratic, inexplicable behavior, tossed the bong out the window right before their eyes.
Following her arrest, the troubled actress was ordered to undergo a thorough psychiatric evaluation. Bynes, whose Twitter antics and bizarre behavior have generated a considerable amount of attention in the last three months, posted on the social media network that her arresting officer "slapped my vagina," an allegation the NYPD investigated and vehemently denied.
The Associated Press reports Bynes was silent throughout the entire hearing Tuesday morning. The judge gave Bynes and her two lawyers a deadline of Aug. 26 to file a motion, and set Sept. 26 as her next court date.
This isn't the star's first run-in with the law. Bynes was arrested in April 2012 in California for driving under the influence. The DUI charge is still pending in Beverly HIlls.
For now, we leave you with this: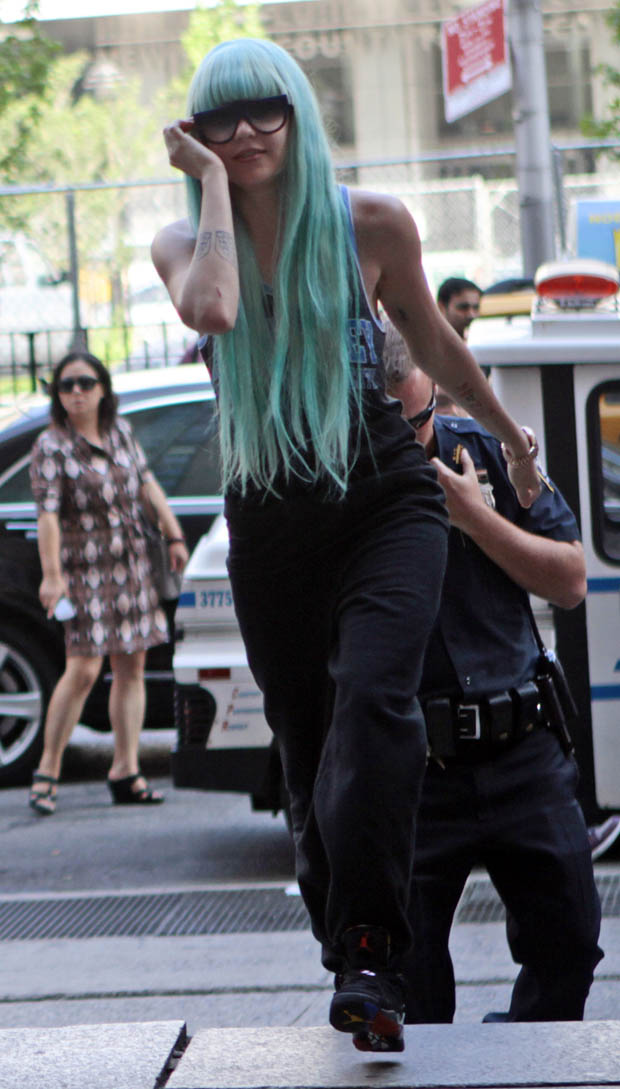 AP Photo