Archive: June, 2012
Dan Gross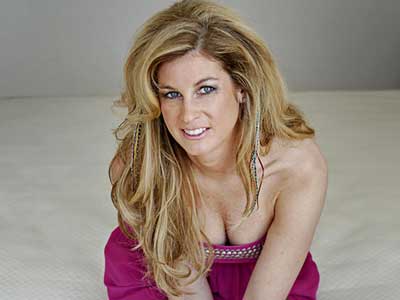 "Top Chef" fan favorite and Somerton native Jennifer Carroll applied for a liquor license on a restaurant space in New York, Eater reported Friday afternoon.

Carroll, who announced a few months back her intention to open a restaurant in Philadelphia called Concrete Blonde, confirmed for Eater Philly that she had applied for a license at 33 Greenwich Street in the West Village, but did not say whether that was for Concrete Blonde or another project.
Recently, Carroll, who did not immediately return our request for comment, was followed by Bravo cameras for a show called "Life After Top Chef," following her and three other alums of the popular reality show as they try to open their own restaurants in their respective cities.
Dan Gross
CBS 3 meteorologist Kate Bilo announced Thursday that she is due in December with her second child.
Bilo revealed her pregnancy while guest-hosting CBS' "The Talk" from Los Angeles alongside Aisha Tyler, Sharon Osbourne, Sara Gilbert and Sheryl Underwood.
Bilo and husband Scott have a young son.
Molly Eichel, Daily News Staff Writer
In our chat with Channing Tatum today about his new movie "Magic Mike," we asked about rumors we had heard that his next flick "G.I. Joe 2." Hollywood industry blog Deadline said that the movie was being pushed back from its release date (it was supposed to be released today, in fact) to March so filmmakers could shoehorn some more Channing in there (the initial trailer shows Tatum dying in the beginning).
Of course, we asked about the flick. Tatum said he had no idea what Deadline was taking about and that Paramount, the studio releasing the movie, hadn't contacted him about reshoots.
We were fine with this (total lie of an) answer, until we check out Dwayne "The Rock" Johnson's Twitter feed. The Rock was slated to take over as star of the toy-based franchise and tweeted out this pic:
Molly Eichel, Daily News Staff Writer
Reclusive R&B singer and actress Lauryn Hill admitted today she failed to file income tax returns for the years of 2005, 2006 and 2007. Hill was charged June 7. During those years, Hill received $1.8 million in income. While Hill receives most of her income from royalties, she also operates four companies: Creations Music, Inc., Boogie Tours, Inc., L.H. Productions 2001, Inc. and Studio 22, Inc.
According the U.S. District Attorney's Office of New Jersey, each count carries a maximum penalty of one year in prison plus fines and court costs. Sentencing is scheduled for Nov. 27, 2012.
The eight-time Grammy winner is a resident of South Orange, N.J.
Molly Eichel, Daily News Staff Writer
Congrats to pop star Adele who announced on her website today that she's expecting.
Im delighted to announce that Simon and I are expecting our first child together. I wanted you to hear the news direct from me, obviously we're over the moon and very excited but please respect our privacy at this precious time. Yours always, Adele xx
The Simon she's referring to is 36-year-old philanthropist Simon Konecki. Since Adele's breakout smash, "21," was all about her break-up, can we expect her next record to be baby crazy? Either way, if she has a boy, we know the 24-year-old "Rolling in the Deep" singer will teach him the proper way to treat women.
Molly Eichel, Daily News Staff Writer
So much for couch-jumping. Tom Cruise and Katie Holmes are getting divorced, according to an exclusive report from People mag.
"This is a personal and private matter for Katie and her family," Holmes's attorney Jonathan Wolfe told People. "Katie's primary concern remains, as it always has been, her daughter's best interest."
Cruise's rep also released a statement: "Kate has filed for divorce and Tom is deeply saddened and is concentrating on his three children. Please allow them their privacy to work this out."
Molly Eichel, Daily News Staff Writer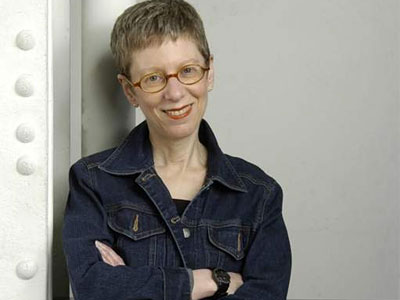 Terry Gross, the almighty leader of the WHYY-based Fresh Air, will be inducted in to the 2012 class of the Chicago-based Radio Hall of Fame. Joining Gross are Gary Burbank, Ron Chapman, Art Laboe, Luther Masingill, Jack Cooper and Howard Stern. Radio powerhouse Stern has spoken out against the HoF in previous years and has been rejected on four past ballots, according to Time Out Chicago.
It's a been a big year for Gross, who also celebrated a quarter-centry of Fresh Air being a daily show on NPR in May. "I fell in love with radio the moment I started doing it. I still find it a privilege to be able to talk to and engage in a pretty personal level with people whose work I respect," Gross told the Daily News' Dan Gross (no relation ... that we know of).
Gross will officially join the Hall during the nationally-broadcast ceremony on November 10.
Dan Gross
NBC News' Jenna Wolfe spent Monday in Medford with former Eagles tackle Tra Thomas at his youth strength and conditioning center, 7 Deuce Sports.
Thomas is offering the Camden High football team eight weeks of free strength and conditioning coaching at his facility. "Everything that's been going on in Camden, we were looking for a school we could give something to who would take advantage of it," Thomas told us Wednesday. Wolfe, co-host of the weekend "Today" show and former sportscaster for Channel 17, said she liked that Thomas requires the students to donate time toward community service in exchange for the free training.