Archive: April, 2013
Molly Eichel, Daily News Staff Writer
Benj Pasek, who grew up in Ardmore, is having a really good day. The 2003 Friends Central grad is nominated for a Tony, along with writing partner Justin Paul, for Best Original Score (Music and/or Lyrics) Written for the Theatre for their work on "A Christmas Story," the musical adaptation of the beloved holiday flick. "A Christmas Story" was also nominated for Best Book and Best Musical.
"It's the craziest day of my life. I've never gotten more text messages in my life. It's so overwhelming," Pasek told me
He continued that he always watched nominations, and it was surreal knowing his name could be called (of course, he didn't expect it and was "shocked" by the announcment). "When you write a show that's nominated for best score, best book and best musical, you know your show really resonated with people," Pasek said.
Molly Eichel, Daily News Staff Writer
Eyewitness News anchor Susan Barnett is leaving CBS3 and the CW Philly. Barnett has been at CBS since 2006, anchoring the evening newscasts since 2008. Barnett anchored the 5, 6 and 11 p.m. on CBS, and the 10 p.m. broadcast at the CW Philly. Her contract expired in March.
"I have decided to not renew my contract with the stations at this time. I am incredibly thankful for having been a part of the CBS Philly family, but I feel that this is the right decision at this time," Barnett said in a statement.
Barnett had been noticeably missing from the evening broadcasts, which she co-anchors with Chris May, for some time, tweeting that she had pneumonia. (Barnett, by the way, was legitimately sick, coming down with something after she returned from covering the Pope succession.)
Molly Eichel, Daily News Staff Writer
Matt DeLucia, who graduated from La Salle ('07), is coming home to roost. He's the newest hire at NBC10, returning to Philly from the Fox affiliate in Las Vegas, where he called home since 2009. DeLucia was a reporter and fill-in anchor.
DeLucia grew up in Cherry Hill and is an alum of Camden Catholic High School. He began his broadcast career while still in college, working as a reporter and segment producer at the New Jersey Network. He'll begin at 10 as a reporter in June.
While I'm sure DeLucia had a wide and varied career out in Vegas, my favorite point of his bio notes he "introduced the world to the controversial 'Stripper-Mobile' -- an advertising venture that featured a truck carrying live dancers on Las Vegas Boulevard." Last year, the Associated Press Television and Radio Association named DeLucia reporter of the year.
Esther Lee, Philly.com
Yeah, yeah, he's loaded, we know. NBA legend and Charlotte Bobcats owner Michael Jordan, 50, wed his girlfriend of five years, Yvette Prieto, 35, in Palm Beach on Saturday.
The reception was held under a massive 40,000-square-foot tent at the Bear's Club in Jupiter, a private golf club near where Jordan owns a 35,000-square-foot home. Mathematically speaking, MJ's wedding reception venue was larger than his already hefty-sized pad. Guests included Patrick Ewing, Tiger Woods, and Spike Lee, who enjoyed entertainment from Robin Thicke and Usher.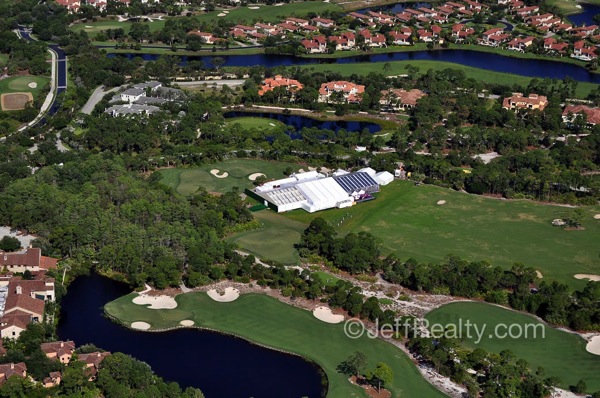 Esther Lee, Philly.com
For five days starting next Monday, Ben Affleck will live on a food budget of $1.50 a day. And he wants his fans and followers to join him.
Affleck tweeted this week, "1.4 billion people live on less the $1.50/day. I'm joining Live #BelowTheLine on behalf of @easterncongo. Will you?"
The actor will partake in the Global Poverty Project's Live Below the Line campaign, where Affleck will limit his food budget to $1.50 per day for five days. The campaign challenges people in the U.S. to reconsider how they view poverty - and to take it a step further, to educate and empower people to make a difference in the lives of the 1.2 billion people who live in the world's most destitute conditions.
Esther Lee, Philly.com
All hail Gwyneth Paltrow, dubbed by People Magazine as the "World's Most Beautiful Woman for 2013."
She may have been listed as "the most-hated celebrity" last week, but the 40-year-old star was announced Wednesday as the publication's top pick for its annual list of the "Most Beautiful."
The actress credits the Tracy Anderson Method to her rockin' bod. "It makes me look younger and feel strong," she says of the workout routine she does five days a week.
Molly Eichel, Daily News Staff Writer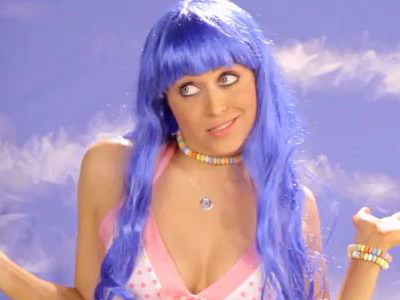 The Passyunk Post alerted me to the alter ego of Kelli Mandruk, owner of South Philly's new Hip & Thrifty women's boutique.
Before Mandruk was selling chic, she was pretending to be Katy Perry in a video that garnered 43 million views since it was posted in 2010. My favorite part, for the record, is the autotuned dog.
Sam Wood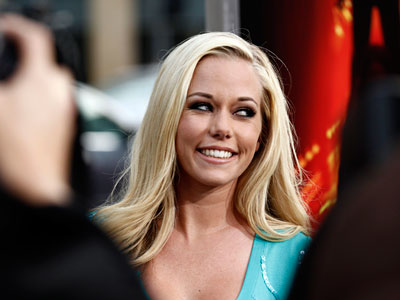 Kendra Wilkinson -- the former Playboy poser and ex-denizen of Center City – survived a Sunday car accident in Los Angeles that left her 'in shock' and 'really sore,' according to US Magazine.
The star of We TV's Kendra on Top checked herself into a Tarzana hospital early Sunday for an examination to determine if she had broken any bones. Doctors declared her still in one piece.
Wilkinson, who recently dropped out of ABC's reality contest show Splash because of her concern about potential injuries.