Archive: December, 2012
Leah Kauffman, Philly.com
With a lot of our favorite celebrities taking time to visit the beach, we're doing a round up of the best bikini bodies this year, including favorites like Kim Kardashian and Rihanna.
HughE Dillon
Garrett Getlin Snider, grandson of Flyers owner Ed Snider, hosted a charity shopping night with Saks Fifth Avenue Wednesday night to help benefit the Ed Snider Youth Hockey Foundation, an organization that targets inner-city boys and girls who would otherwise lack the opportunity to learn to skate or to play ice hockey.
Guests enjoyed holiday cocktails, shopping and hors d'ouerves as they mingled with guests like Bernie Parent, Bob Kelly, Lauren Hart, the Laviolettes, and the Holmgrens. 10 percent of all proceeds from the event went to the Foundation.
Pictured above is former Flyers great Bernie Parent, who signs Kyle and Brett Mezrow's Flyers jersey while their parents, Steve and Abby, take a photo. At left, Flyers head coach Peter Laviolette, shops for presents for his wife, Kristen, alongside former Flyers great Bob Kelly. Fox 29 sports anchor Howard Eskin is pictured in the background.
Mike Bertha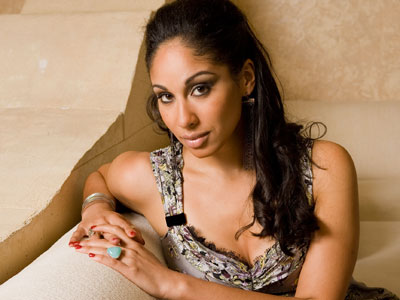 Former Fox29 reporter Nefertiti Jáquez will be returning to Philadelphia in 2013 to work for NBC10.
Since leaving Philly in 2009, Jáquez has been working as a reporter and fill-in anchor for the the NBC affiliate in Houston. The Rhode Island native and Brown grad was profiled as a Daily News Sexy Single (ow, ow) back in 2008 while she was a reporter for Fox29.
She'll start at NBC10 in January.
Dan Gross
Here's Miley Cyrus walking her dog, Floyd, in Center City on Tuesday.
Cyrus is in town with fiance Liam Hemsworth as he continues to shoot "Paranoia," around town.
On Tuesday night Cyrus caught Meek Mill performing at Sigma Sound Studios (211 N. 12th) and stopped by the 12th and Chestnut area set of Paranoia near sports clothier Mitchell & Ness where Hemsworth did some shopping Monday.
Dan Gross
NBC 10 sheds another anchor.
Dawn Timmeney, who anchored the 4 and 5:30 p.m. newscast worked her last day at the station on Friday.
Timmeney, who worked at NBC10 for nearly 12 years, was not renewed by the station, which we reported recently had also chosen not to renew Tim Lake.
Blaire Monroe
On Saturday, a statement linked to Morgan Freeman about the Connecticut school tragedy began circulating on Facebook and Twitter. A representative for Morgan Freeman has confirmed that it is indeed a hoax.
The statement read: "It's because of the way the media reports it. Turn on the news and see how we treat the Batman theater shooter and the Oregon mall shooter like celebrities. Dylan Klebold and Eric Harris are household names, but do you know the name of a single 'victim' of Columbine? So congratulations, sensationalist media, you've just lit the fire for someone to top this and knock off a day care center or maternity ward next."
Freeman's representative told HuffPost that the statement was not written by the actor.
Molly Eichel, Daily News Staff Writer
Chio—of "Chio in the Morning" fame—announced Friday that he is leaving Wired 96.5.
"It's been a crazy 24 hours," said Chio. News broke Friday morning that the DJ, who has called Philly "home" since he was hired by Q102 in 1995, would be parting ways with station Wired 96.5. Chio said he is an honest guy and wanted to make one thing clear: "I did not resign, I got fired."
"It's cool, I had a great time," he added later. "When one door closes another door opens but I'm not a quitter."
Dana DiFilippo
Thugs in Philly steal everything from cash to copper. Wednesday night, someone stole a famous guitar.
Sonic Youth guitarist Thurston Moore reported on the band's Facebook page today that someone pinched his circa-1966 Fender Jazzmaster guitar around midnight from the Best Western hotel at 501 N. 22nd St., in the city's Spring Garden neighborhood.
"It's Thurston's iconic Sonic Youth black Jazzmaster with all the stickers on its body," according to the Facebook post. "A police report has been filed. Please email us if anyone tries to sell this relic to yur (sic) store, it would be appreciated. Please forward to other guitar stores you may know in the area."