Gabrielle Bonghi, Philly.com
On Thursday morning's edition of Today, Kendra Wilkinson-Baskett revealed to Kathie Lee Gifford and Hoda Kotb that her and hubby Hank are pregnant with baby number two. She also shared the news on Twitter, posting this photo: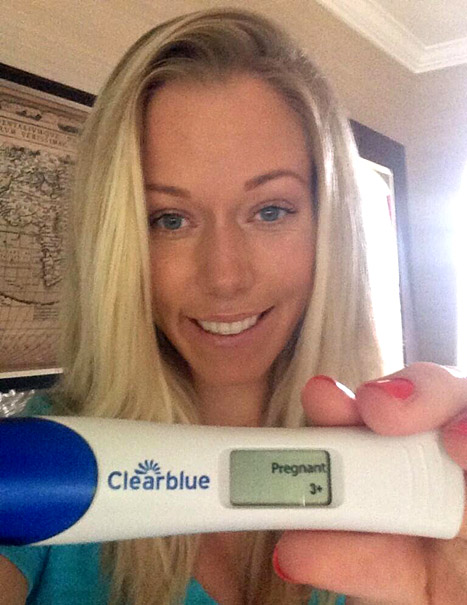 The 28-year-old blonde mommy is currently staring in her own reality WE tv series, Kendra on Top. When she was asked if viewers would be able to get a glimpse of her pregnancy on the show, she said, "We planned this to be right after the season, so I'll have time to puke. You know, be in the cave."
Molly Eichel, Daily News Staff Writer
Questlove will pull television double duty on Friday, appearing on his regular gig on "Late Night With Jimmy Fallon," and adding "Say Yes to the Dress" to the mix. The episode airs on TLC at 9 p.m.
Questo will join his sister, fellow Philly musician Donn T, as she looks for a dress at the famous Kleinfeld Bridal.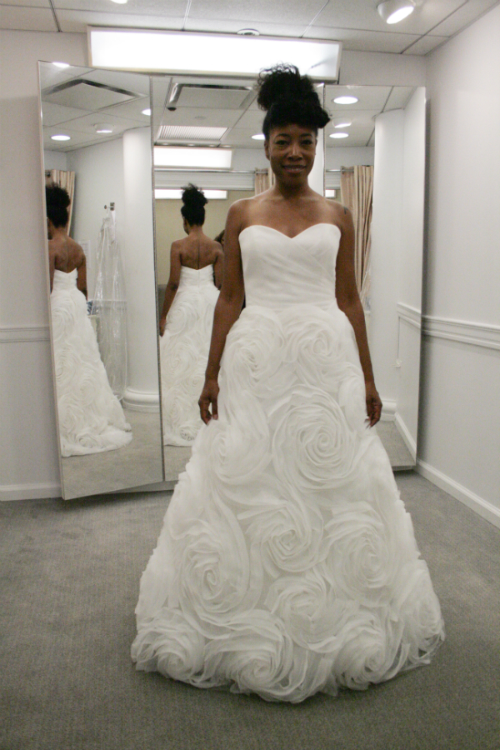 Gabrielle Bonghi, Philly.com
Hats off to Miley Cyrus for having one of the best Halloween costumes we've seen this year.
The 20-year-old singer decided to channel her inner-female rapper this year. She posted a photo of herself on Twitter donning Lil' Kim's unforgettable (controversial) 1999 MTV VMA look – purple wig, purple jumpsuit and purple pasty.
So what does the Queen Bee of hip-hop think of this? Lil' Kim responded enthusiastically to Cyrus on Twitter:
Gabrielle Bonghi, Philly.com
Kim Kardashian is having the year of her life. The celeb recently announced her engagement to rapper Kanye West and gave birth to her first child ever, baby North West, in June of this year.
Kim has always been known for her bodacious curves and unique look, but while she was pregnant she received an absurd amount of criticism from the tabloids about her weight gain. Just four months after giving birth, the star is out and about showing off her brand new figure. On a recent Late Night with Jay Leno appearance, she gushed that she's lost a total of 50 lbs so far.
She also noted that the negative feedback she got from the weight gain has made her want to live a more private life, which we're sure Kanye West is happy about.
Molly Eichel, Daily News Staff Writer
Page Six's Richard Johnson got ahold of Julius Erving upcoming memoir, Dr. J.
The excerpt he got is quite the doozy.
In the autobiography, Erving writes about the affair he had with sportswriter Stephanie Stevenson. Their union begat tennis star Alexandra Stevenson.
Gabrielle Bonghi, Philly.com
E! News exclusively revealed this morning that reality star Kristin Cavallari and her quarterback husband Jay Cutler are pregnant with their second child.
Cavallari and Cutler got married over the summer and have a one-year-old son together named Camden. The former Hills star, and fashion designer, is looking forward to expanding her family.
Gabrielle Bonghi, Philly.com
Guy Fieri isn't just a bleach head; he's also a hot head.
The celebrity chef was caught on camera wrestling with his hairdresser Ariel Ramirez on the passenger side of a black SUV on Saturday. The fight broke out after departing from the San Francisco International Airport. A source told TMZ that they were drinking on a flight and used a car service to take them home.
The quarrel doesn't reach any kind of conclusion until Guy shuts the car door and speeds off leaving his opponent behind on the road. No one is sure how or why the fight started, but it sounds like it was just dudes being dudes.
Molly Eichel, Daily News Staff Writer
Phillies second baseman Chase Utley and philanthropist wife Jen are moving on from their Center City condo at the Ayer, a gorgeous building on Washington Square with a gold, ornate door. The penthouse place is three floors, including arched windows, walk-in closets, a wine storage unit and two guest rooms. Fancy!
The Utleys bought the condo in 2008 for $4.19 million.