Archive: July, 2012
Chuck Darrow
It's hard to remember what casinos did for marketing stunts before the advent of reality television. These days, it's darn near impossible to swing a bottle of Cristal in a gambling hall without hitting some insta-celeb or other. Which explains why mom-to-be and guidette- of-letters Nicole "Snooki" Polizzi was at Wednesday's grand opening of Earl of Sandwich, a hot-sandwich emporium at Showboat Atlantic City.
The Snookster not only presided over the store's ribbon cutting, but proudly lauded the wonders of her own sandwich. It's called the "Gorilla Beach" after her book of the same name. It's made with grilled chicken, bread crumbs, tomatoes, mozzarella cheese, lettuce and--as she said, "pickles, of course."
We were hoping to ask the Snookified One her views on the current presidential campaign, but the media types in attendance were under strict orders to keep the queries limited to the book or the sandwich.
Leah Kauffman, Philly.com
Nicole "Snooki" Polizzi today made an appearance at the Earl of Sandwich in the Showboat Atlantic City Hotel & Casino where she revealed her own sandwich, aptly named "Gorilla Beach". The sandwich features grilled chicken, mozzarella cheese, bread crumbs, tomatoes, and pickles.
Would you eat this sandwich?
Allie Caren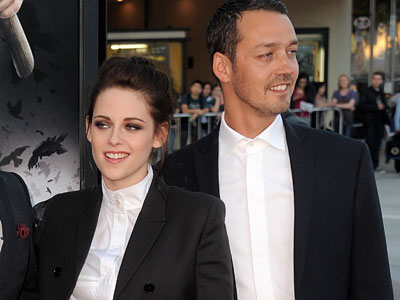 Though her vampire transformation is eternal, actress Kristen Stewart's actions show that her love and compassion in her relationship with her heartthrob boyfriend Robert Pattinson might not be forever.
The 22-year-old cheated on Pattinson with Rupert Sanders, 41, the director of Stewart's newest feature-film, "Snow White and the Huntsman."
Us Weekly describes the act, which was caught on camera, as a "steamy rendezvous," while a source close to the situation tells People, "She wasn't having an affair with Rupert. It was just a fleeting moment that shouldn't have happened."
Molly Eichel, Daily News Staff Writer
Dhani Jones: Former Eagles linebacker, wanderluster, bow tie enthusiast, pro-Instagram-mer.
Jones's Instagram photo of the crazy hail storm that hit NYC yesterday blew up all over Twitter, and even made the cover of the New York Daily News. The photo was taken from his seat on a Delta flight over Queens.
For more Dhani, follow him on Twitter at @dhanijones and Instagram: d0057
Dan Gross
Will Ferrell and Zach Galifianakis will be in town briefly on July 31, stumping for "The Campaign," their political comedy opening Aug. 10. Their exact whereabouts are as yet undetermined.
The film stars Ferrell as a longtime party-boy congressman and Galifianakis as the meek family man who becomes his first serious challenger.
Dan Gross
Just when you thought there were no more reality show subjects left, TLC has announced a new series about Pete Rose and his fiance Kiana Kim.
The show, tentatively titled "Pete Rose and Kiana Kim Family Project," follows the Phillies legend, who is 71, and the former Playboy model Kim, in her early 30s, as they prepare for their wedding. "Some members of Pete's family may be skeptical of their relationship, and Pete lives and works in Las Vegas, while Kiana and their two kids reside in Los Angeles, leaving them to wonder if they can possibly start a family under separate roofs in different cities," says the TLC announcement.
TLC has ordered five episodes of the show which are to air toward the end of the year.

Dan Gross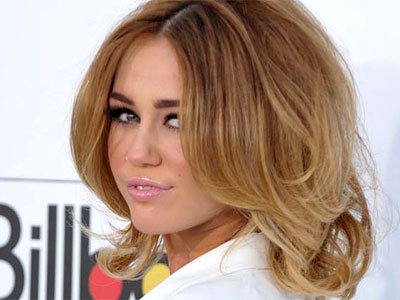 Here's a photo of newly-blonde Miley Cyrus taken Tuesday in Philadelphia as she walked her bulldog accompanied by a few security guards.
As we told you Monday, the pop star is in town with fiance and "Hunger Games" actor Liam Hemsworth who is preparing to shoot "Paranoia" in town with Harrison Ford and Gary Oldman.
Dan Gross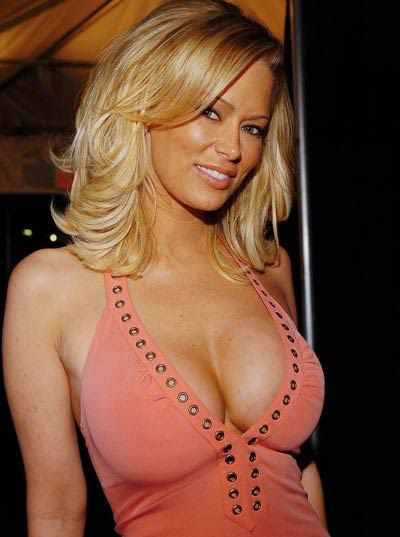 Jenna Jameson, the porn queen turned actress and best-selling author, will host the 10th Annual Diamond G-String Contest on July 25 at Delilah's (100 Spring Garden).
The event starts at 7 p.m. and features more than $10,000 in prizes for contestants, many of whom spend months preparing elaborate routines.