Archive: June, 2012
Tirdad Derakhshani, Inquirer Sideshow Columnist
Amazing Spider-Man star Andrew Garfield and his Spidey-girl Emma (yes! They're a real-life couple!) Stone sexed it up last night at a Worldwide Orphans Foundation event in NYC. The dot.org honored Garfield for his work raising awareness of the plight of orphans across the globe.
Garfield, 28, went on a fact-finding mission to Ethiopia and Haiti with WWO founder, pediatric infectious diseases expert Dr. Jane Aronson.
Aronson last night made Garfield the WWO Sports Ambassador. She said Garfield's work presents "an opportunity to show young people how service can enrich their lives."
Blaire Monroe
Are Chris Brown and Drake going to take their club fiasco to the boxing ring?
The notorious celebrity boxing promoter Damon Feldman is hoping to stir things up again by offering Chris Brown and Drake one million dollars each to take their nightclub club brawl to the ring. Feldman, who says that he has financial backing from businessman Alki David, says he will donate one million dollars to a charity that helps abused women if both men agree to the fight.
If the scuffle does in fact go down, it would feature three minute-long rounds that include Brown and Drake sporting oversized gloves and protective head gear as to not mess up their pretty faces. To take it up another notch, Feldman says he is asking none other than Rihanna to be a ring girl during the tussle. Although he is highly anticipating her saying no, he also says he knows that if the fight does happen, he knows she'll be watching.
Dan Gross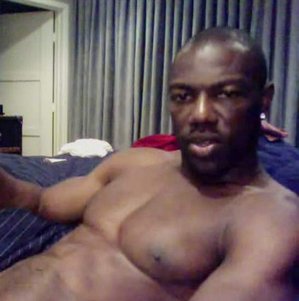 Terrell Owens isn't playing football at the moment. But the former Eagles wide receiver may be keeping busy playing with himself.
On Tuesday we spoke with a woman who showed us several photos of Owens she says were taken via video chat service Skype while he apparently masturbated in front of her. The woman, who is 27 and asked not to be identified, spent Tuesday trying to sell the photos to TMZ and other celebrity media outlets. The Daily News does not purchase such material.
Molly Eichel, Daily News Staff Writer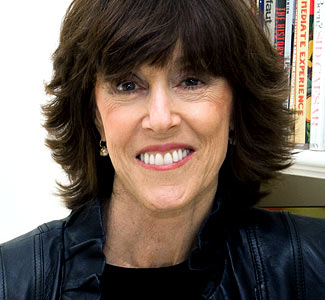 Legendary writer/director Nora Ephron has died of complications from a blood disease, according to multiple news outlets. Gossip columnist Liz Smith started a flurry of rumors about the "Sleepless in Seattle" director after eulogizing Ephron prematurely. But it was later confirmed that Ephron died.
Ephron was best known for directing smart romantic comedies that never talked down to women, including "You've Got Mail," "Michael" and, most recently, "Julie and Julia." She was also a prolific writer, penning "Silkwood," "When Harry Met Sally" and "Heartburn," based on her marriage and subsequent divorice from journalist Carl Bernstein. In addition, Ephron wrote several books, including "I Feel Bad About My Neck."
Dan Gross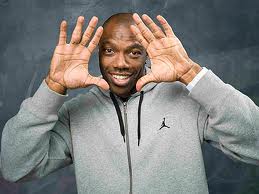 You know, it's a little offensive to learn that a woman is shopping nude photos of Terrell Owens and hasn't contacted the Daily News.
Not that we would ever dream of paying for such a thing. But still. (We might)

Anyway, TMZ is reporting that a woman is trying to sell several "GRAPHIC" (their words, and caps) images of T.O. masturbating that were recorded via Skype as the pair "engaged in a cyber-sexual relationship" after initially meeting on Twitter.
Molly Eichel, Daily News Staff Writer
Rielle Hunter revealed on "Good Morning America" that she and politician John Edwards are donezo. Hunter has a 4-year-old daughter with Edwards, who was married to cancer-stricken Elizabeth during his affair with Hunter.
"We are a family, but as of the end of last week, John Edwards and I are no longer a couple," Hunter said on GMA. "We decided together to end it."
Hunter gave no reason for the break-up other than "media scrutiny," but we're thinking it might have something to do with Hunter's tell-all "What Really Happened: John Edwards, Our Daughter and Me" wherein she talks trash on the now-deceased Elizabeth, Edwards' recent corruption case in which he was accused of using cash from two wealthy donors to hide Hunter and the essential dissolution of his family life. Or could it be that Edwards was just paying too much attention to that glorious head of hair of his? The world will never know ... until the next tell all.
Marnie Hall
The Gossip With Marnie Hall: Marnie's sister Bonnie and her boyfriend Kevin ran into the Clintons over the weekend in Ventnor, NJ.
Dan Gross
President Bill Clinton and Secretary of State Hillary Clinton helped their longtime friend Marjorie Margolies Mezvinsky celebrate her 70th birthday Saturday night in Ventnor, NJ.
Of course MMM, a former Congresswoman and ex-TV journalist, who actually turned 70 Thursday, is also the mother in law of Chelsea Clinton who attended the party along with her husband Marc Mezvinsky.
The party took place at the palatial estate of real estate developer Michael Karp, at a home formerly owned by casino mogul Steve Wynn.