Archive: May, 2012
Jennifer Hudson, who co-starred with Beyonce in "Dreamgirls" caught her concert Monday night at Revel in Atlantic City. Queen Latifah also attended the show, the last of Beyonce's four shows at the new hotel marking her first performances since giving birth to a baby, Blue Ivy Carter, with husband Jay-Z, in January.

Kim Kardashian snuck off to Revel to see Beyonce's Sunday night concert before her own hosting gig at The Pool After Dark at Harrah's Atlantic City along with friend and fellow reality star Brittny Gastineau.
On Friday Beyonce's Destiny's Child bandmate Kelly Rowland, "Smash" star Megan Hilty, model Selita Ebanks took in her show, on Saturday Ravens running back Ray Rice and Norristown native actress Maria Bello took in Beyonce's show where First Lady Michelle Obama and daughters Sasha and Malia and New Jersey Governor Chris Christie.
Dan Gross
Foo Fighters frontman Dave Grohl stopped for a late drink Friday at Smith & Wollensky at the Rittenhouse where he was staying while in town for a wedding.
Grohl was polite to fans who engaged him at the bar and in Rittenhouse Square Saturday afternoon where he posed for pictures such as this one with fan Erdem Yoruk.

Dan Gross
An ex-girlfriend of Terrence Howard faces a preliminary hearing June 12 for allegedly punching the actor in the face outside his house last month.
On May 6, May Seng Yang, 39, of Plymouth Meeting, showed up at the Whitemarsh Township home of the "Red Tails" and "Hustle & Flow" star and argued with his current girlfriend, Erica Jiles, according to an affidavit of probable cause by Whitemarsh police.
Howard came outside, the three talked and Howard and Jiles told police that Yang punched him in the nose. The document states that Yang repeatedly contacted Howard, who recently shot the mob drama "Dead Man Down" in town alongside Colin Farrell, after he broke up with her.
Dan Gross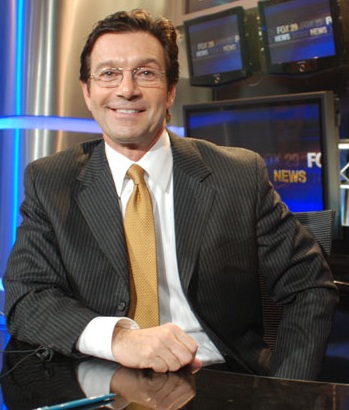 John Bolaris joined Steve Martorano to host a two-hour radio show after Monday's Phillies game on 1210 WPHT AM.
Tirdad Derakhshani, Inquirer Sideshow Columnist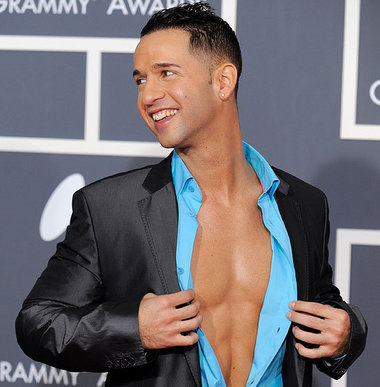 He's dazzled us with his remarkable talent for belching, boozing and babe-ing and his incredible prowess as a suntanning machine.
Now Mike "The Situation" Sorrentino dims the lights, so to speak, to whisper to us of his pain as an addict and his road to salvation and sobriety.
The Sitch, who is famed for his facility with all the difficult problems he faces daily on MTV's Jersey Shore, admits this one situation, staying clean and sober, may be a challenge.
Tirdad Derakhshani, Inquirer Sideshow Columnist
If reports are correct, producers of the James Bond film series are committing one of the greatest outrages since the unjust trial and barbarous execution of Jean d'Arc:
Replacing the MI6 agent's trademark beverage vodka martini shaken not stirred (and with "a large thin slice of lemon-peel," as Ian Fleming wrote in Casino Royale) with beer. Why?!
There are 45,000,000 reasons:
Dan Gross
Justin Bieber will play the Wells Fargo Center Nov. 4 with "Call Me Maybe" singer Carly Rae Jepsen opening the show.
AEG Live announced the show this morning and tickets go on sale Wednesday for Bieber fan club members, May 24 to May 31 for American Express cardholders. General on sale is June 2.
For more info, visit aeglive.com or BieberFever.com.
Dan Gross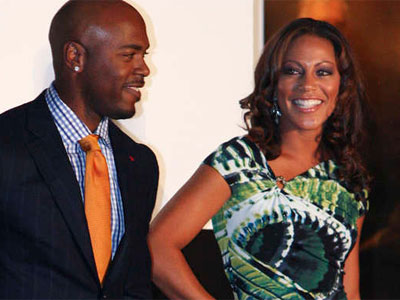 The newest Phillies fan is Camryn Drew Rollins who Johari Smith Rollins, wife of shortstop Jimmy Rollins, delivered late Sunday night. The little lady weighed 5 pounds, 11 ounces.
As we reported in Tuesday's column, Jimmy Rollins had to run out of an event for his Jimmy Rollins Family Foundation Sunday night at Yakitori Boy (211 N. 11th) when he learned Johari, a fitness trainer, had gone into labor.
Rollins missed Monday's game, and will miss Tuesday's game, in order to spend time with his new bundle of joy.