Archive: April, 2012
Dan Gross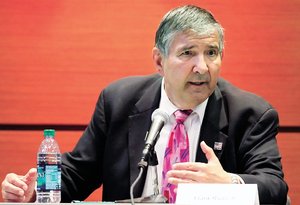 DROP-ped Councilman Frank Rizzo is hoping that Thursday's fill-in shift on Talk Radio 1210-AM, on which he will host 10 to midnight, leads to a regular job at the station.
"My intention is to show my value and become a permanent part of the team," Rizzo, who formerly hosted talk shows on WWDB and WPEN-AM, told us yesterday.
Dan Gross
West Chester native actor Charlie McDermott dropped by the Philly.com video studio the other day to talk about ABC's "The Middle" and the indie film, "Imagi-Gary" he's about to start directing in the area...
McDermott says he's seeking extras for a few shoots and encourages anybody interested to contact him on Twitter @CharlieMcDrmott (yes, that's his correct Twitter handle with the E from his last name missing).

Dan Gross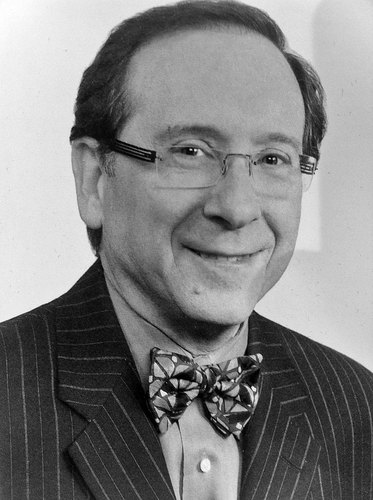 Best wishes to NBC10 meteorologist Glenn "Hurricane" Schwartz, who undergoes double-bypass surgery Wednesday morning.
"99% of major artery blocked. Will be out a long time but will tweet some," Schwartz tweeted late Tuesday night.
On the bright side, as a few viewers have pointed out already, Hurricane's absence means more Sheena Parveen.
Tirdad Derakhshani, Inquirer Sideshow Columnist
Doylestown-raised American Idol superstar Justin Guarini is taking Atlanta by storm as one of the stars of a stage musical written by Stephen King.
A Stephen King musical? Yep, that's right.
The purveyor of putrefied gore, the master of the macabre has combined forces with John Mellencamp to create Ghost Brothers of Darkland County at Atlanta's Alliance Theatre,
Dan Gross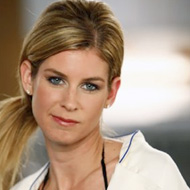 Bravo cameras rolled Monday following Jennifer Carroll for "Life After Top Chef" as Carroll cooked for family and friends at Meme (22nd & Spruce) .
Meme chef David Katz let his friend take over his kitchen for a preview tasting of her menu from the restaurant called Concrete Blonde that she is planning to open despite as yet having no location. Jon Gosselin, former "Jon & Kate Plus 8" star turned self-described computer geek, and his girlfriend, were among guests. Gosselin and Carroll share an attorney, Chris Cabott, who invited him.
Rouge owner Rob Wasserman, Table 31 partners Tamar and Steve Olitsky and PR and events pro Nicole Cashman and DJ/611 Lifestyle owner Nigel Richards were also among the 40 or so guests.
Tirdad Derakhshani, Inquirer Sideshow Columnist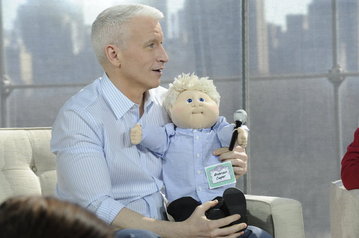 There's always been something so cuddly about Anderson Cooper.
Even when he reports on disasters and hurricanes and other tragedies, the CNN newsman gives off a take-me-home-I'm-a-cute-cuddly-puppy aura.
So it's just as well that the people behind the Cabbage Patch Kids Doll brand (who is behind it all? I'd be terrified to meet them) have created a special Anderson Cooper-Alike Cabbage Patch Kid Doll.
Dan Gross
If you've seen Charles Barkley's most recent Weight Watchers commercial and thought his normally unmistakable voice sounded very un-Barkley-esque, you're not alone.
Sir Charles tells us the spot was taped when he had the flu. To make matters worse, he had lost his voice the day before the shoot while doing a press day amid the NCAA March Madness.
Marnie Hall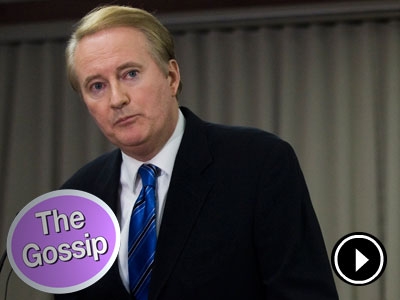 New radio station WWIQ features some familiar voices.